Search Engines
Advanced Search
In order to do that, you really need access to those underground search engines that may not be quite as well known, but they dig much more deeply into specialized areas of the Internet than the general search engines are capable of. In many cases, these search engines are tapped into what is currently termed the "invisible web," which is the information available on the Internet that standard search engines don't have access to, because they are buried behind query forms or directory requests. The following 6 underground search engines that I chose are not porn sites, illegal piracy sites or anything else that could get you in trouble with the law, or with your significant other. Instead, I term the following as "underground search engines" for two reasons. First, because they are so specialized that, although they are extremely useful, these search engines remain hidden from the general Internet population.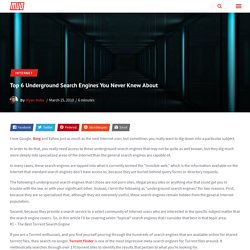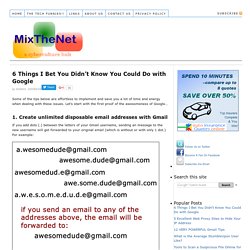 Some of the tips below are effortless to implement and save you a lot of time and energy when dealing with these issues. Let's start with the first proof of the awesomeness of Google… 1. Create unlimited disposable email addresses with Gmail If you add dots (.) between the letters of your Gmail username, sending an message to the new username will get forwarded to your original email (which is without or with only 1 dot.) For example:
Don't worry, we can email you a new one. Reset my password We recommend using Chrome 5, Safari 4, Firefox 3, or Opera 10.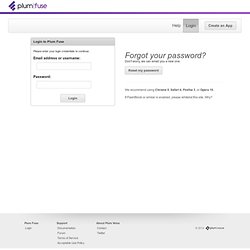 Paid Search Column - Rebekah Diedo As Group Head at a fast growing search agency, I've carried out hundreds of campaign checks over the years. In my contributions here, I'll be sharing my top tips on things to look out for when reviewing your own campaigns. Some of these things are obvious, while others might have slipped past you because you're […] Read more |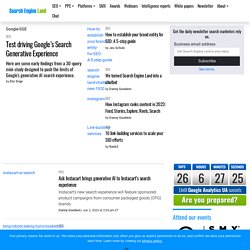 10 most dangerous web search terms
BASE - Bielefeld Academic Search Engine | BASE Help
Art & Design A student attending a school of art and design must learn how to communicate ideas through visual language. They study contemporary and classic artists, and learn traditional and modern methods of creating art, covering media like paint, sculpture, textiles, or digital design. With solid foundations in drawing, developed discipline and knowledge, students may pursue a variety of careers in graphic design, product design, conceptual art, illustration, and other fields.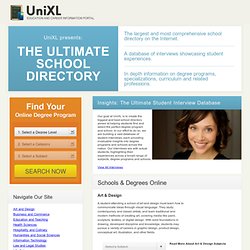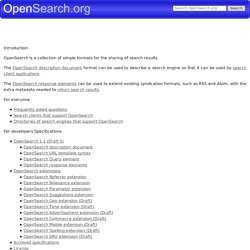 Home Introduction OpenSearch is a collection of simple formats for the sharing of search results. The OpenSearch description document format can be used to describe a search engine so that it can be used by search client applications. The OpenSearch response elements can be used to extend existing syndication formats, such as RSS and Atom, with the extra metadata needed to return search results.
unnamed pearl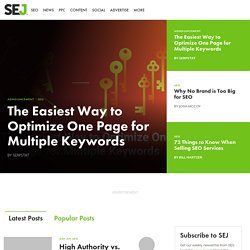 Back in April, SEJ published a popular piece titled 6 Interesting Facebook Tricks You Might Not Know. Given that I'm always looking for new tricks and hacks for using Facebook, I thought I would add a few of my favorites in this follow-up post. If you're looking for info on making the most of Facebook […]