Music
SHMNS
Dream Sweet by SHMNS
Marinate in Melancholy: A Playlist of Wonderfully Miserable Songs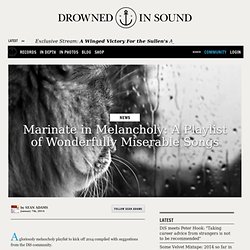 A gloriously melancholy playlist to kick off 2014 compiled with suggestions from the DiS community. For a lot of people January is a time filled with promise. A fresh start. A clean slate. So many things that weren't conceivably possible a few weeks ago suddenly become attainable goals. This promise of self-improvement puts such pep in a certain sort of person's step, that you'd think Grandma's port was still cruising through their veins.
30 Albums That Define Cool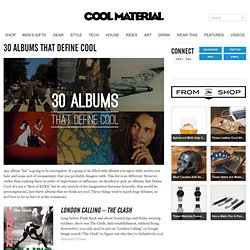 Any album "list" is going to be incomplete. It's going to be filled with albums you agree with, artists you hate and some sort of commentary that you probably disagree with. This list is no different. However, rather than ranking these in order of importance or influence, we decided to pick 30 Albums that Define Cool.
10 videos musicales
Si eres de los que cree que el arte del videoclip está en decadencia, seguramente estás en lo cierto. Pero es a veces, en ese punto en que un arte alcanza tal madurez en empieza a pudrirse, cuando la vida empieza a poseerlo. Es en la decadencia donde surgen los "enfants terribles", esos seres que al destruirlo todo dejan al descubierto ruinas subterráneas y antiguos ídolos.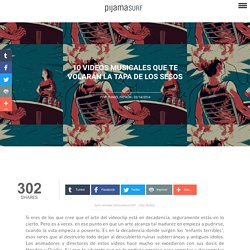 Search for Music Using Your Voice
A British band and a group of scientists have made the most relaxing tune in the history of man, an Mp3 of which is at the bottom of this article. Sound therapists and Manchester band Marconi Union compiled the song. Scientists played it to 40 women and found it to be more effective at helping them relax than songs by Enya, Mozart and Coldplay. Weightless works by using specific rhythms, tones, frequencies and intervals to relax the listener.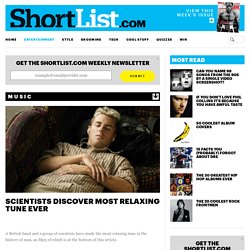 Scientists discover most relaxing tune ever
A 160+ Cover Song Playlist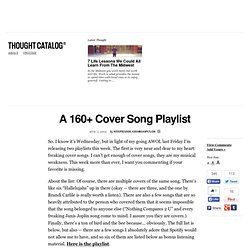 So. I know it's Wednesday, but in light of my going AWOL last Friday I'm releasing two playlists this week. The first is very near and dear to my heart: freaking cover songs. I can't get enough of cover songs, they are my musical weakness. This week more than ever, I want you commenting if your favorite is missing.
Tunebot - Music Search
SoundCloud Downloader
YouTube Video Converter and Download - ClipConverter.cc
The 25 Most Exquisitely Sad Songs in the Whole World
The 27 Club: 15 Other Musicians Who Died At Age 27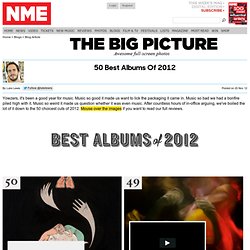 50 Best Albums Of 2012
Yowzers, it's been a good year for music. Music so good it made us want to lick the packaging it came in. Music so bad we had a bonfire piled high with it.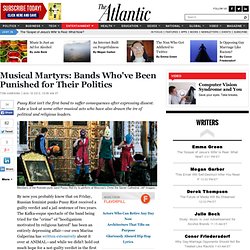 Pussy Riot isn't the first band to suffer consequences after expressing dissent. Take a look at some other musical acts who have also drawn the ire of political and religious leaders. Members of the Russian punk band Pussy Riot try to perform at Moscow's Christ the Savior Cathedral. (AP Images)
Musical Martyrs: Bands Whove Been Punished for Their Politics
Visualize your favourite tunes online
Go See Live Shows
16 Awesome Found Footage Music Videos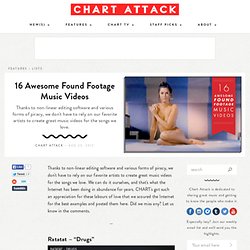 Thanks to non-linear editing software and various forms of piracy, we don't have to rely on our favorite artists to create great music videos for the songs we love. We can do it ourselves, and that's what the Internet has been doing in abundance for years. CHART's got such an appreciation for these labours of love that we scoured the Internet for the best examples and posted them here. Did we miss any? Let us know in the comments. Ratatat – "Drugs"