Philosophy
Howard Zinn: On The Stupidity Of War
"All War is Immoral" explain and evaluate this assertion. War is the intentional use of mass force to resolve disputes over governance.
Phils Blog Of Neglect...: Philosophy Essay: War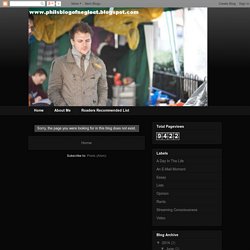 Peter Joseph | No One Is Safe, The Evolution Of Human Thought
Douglas Mallette on overcoming cultural differences by education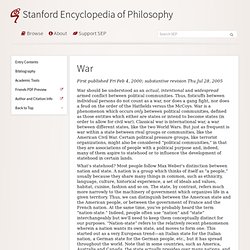 First published Fri Feb 4, 2000; substantive revision Thu Jul 28, 2005 War should be understood as an actual, intentional and widespread armed conflict between political communities. Thus, fisticuffs between individual persons do not count as a war, nor does a gang fight, nor does a feud on the order of the Hatfields versus the McCoys.
War
Chomsky proves Pat Condell's hypocrisy
Pat Condell's hypocrisy vis a vis Islam
Noam Chomsky feels that Afghan war is "Immoral" BBC Video
Examined Life by Astra Taylor
Jean Paul Sartre: The Road to Freedom (Human, All Too Human, BBC)
Philosophy and the Matrix- Return to the Source
Americans Chained by Illusion | Brainwash Update
matrix
The Emergent and Symbiotic Aspects of Natural Law
Historical materialism is a methodological approach to the study of society , economics, and history, first articulated by Karl Marx (1818–1883) as "the materialist conception of history". Historical materialism looks for the causes of developments and changes in human society in the means by which humans collectively produce the necessities of life.
Historical materialism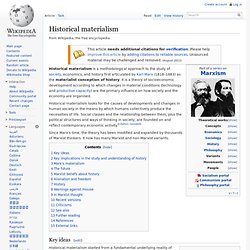 Don't believe in anyone else's BS (Belief System)
Myths that bind: Utopia, human nature and economic laws
Believe Nothing (but understand as much as you can)
BBC interview with Feynman (uncertainty)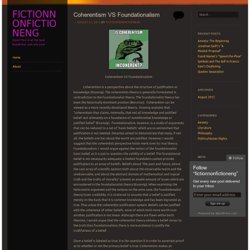 Coherentism VS Foundationalism
Coherentism VS Foundationalism | fictionnonfictioneng
Jacque Fresco - Are we civilized yet?
Waking Life - Free will
Neuroscience and Free Will
Neuroscience and Free Will - Libet's Experiment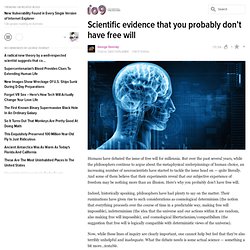 Haynes(2008) and others before him found that they could see unconscious activity in Certain areas of the brain the brain before a
Jacque Fresco - The Illusion of Free Will
Are we Conditioned or do we have Free Will?
Free Will with Sam Harris
In this blog post I'll be analyzing the concept of 'free will'. First of all, I want to demonstrate the meaning of this term and why free will is questionable in the first place. If we look at the dictionary definition of free will, it means: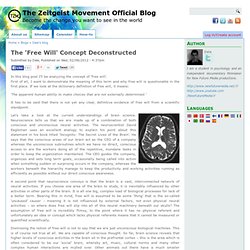 The 'Free Will' Concept Deconstructed
Why Philosophy Will Always Own Science's Ass
Michael Shermer's Baloney Detection Kit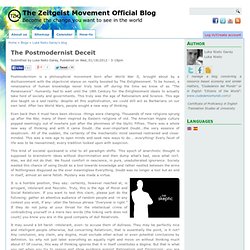 Postmodernism is a philosophical movement born after World War II, brought about by a disillusionment with the objectivist stance on reality boosted by The Enlightenment. To be honest, a renaissance of human knowledge never truly took off during the time we know of as "The Renaissance" -humanity had to wait until the 19th Century for the Enlightenment ideals to actually take hold of society and governments. This truly was the age of Rationalism and Science. This age also taught us a sad reality: despite all this sophistication, we could still act as Barbarians on our own land. After two World Wars, people sought a new way of thinking. Even back then it must have been obvious -things were changing.
The Postmodernist Deceit
The Danger of Opinions
Terence McKenna - Science, Education and Relativism
Chomsky on Science and Postmodernism
Terence Mckenna denounces Relativism
Michael Shermer: Why people believe strange things
Occam's Razor
The Ad Hominem Fallacy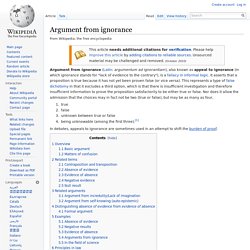 Argument from ignorance
"Absence of evidence" redirects here, also see Evidence of absence and Argument from silence John Locke (1632- 1704) who introduced the term Argumentum ad Ignorantiam . [ 1 ] An argument from ignorance , also known as argumentum ad ignorantiam or "appeal to ignorance" (where "ignorance" stands for: "lack of evidence to the contrary"), is an inference that a proposition P is false from the fact that P is not proved to be true or known to be true. [ 2 ] [ 1 ] Arguments from ignorance are based on the absence of evidence and may fail because the lack of evidence for P does not prove P to be false. [ 3 ] [ 4 ]
An open mind is a mind that is receptive to new ideas and information.
Open mind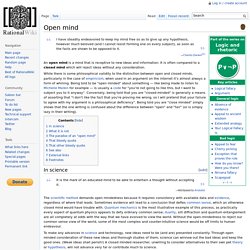 The Fine Art of Baloney Detection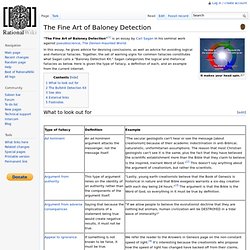 It makes your head spin.
James Randi exposes Uri Geller and Peter Popoff
Superstition [HD]
The Randi Show - Cold Fusion and Carl Sagan
Zeitgeist Day 2013: Matt Berkowitz | "Logical Fallacies & Cultural Baggage" [Part 3 of 11]
Matt Berkowitz talks with Abby Martin about "Logical Fallacies", The Zeitgeist Movement Oct 3rd 2013
inFact: Logical Fallacies 1
inFact: Logical Fallacies 2
The Dunning–Kruger effect is a cognitive bias in which unskilled individuals suffer from illusory superiority , mistakenly rating their ability much higher than average. This bias is attributed to a metacognitive inability of the unskilled to recognize their mistakes. [ 1 ] Actual competence may weaken self-confidence, as competent individuals may falsely assume that others have an equivalent understanding. David Dunning and Justin Kruger of Cornell University conclude, "the miscalibration of the incompetent stems from an error about the self, whereas the miscalibration of the highly competent stems from an error about others". [ 2 ] [ edit ] Historical references
illusion of superiority
Anchoring effect applies to pinckers silly claim that violence has decreased thru history...so what, even if it were true...the negativity bias applies also, as the worldwide threats are actually important. There is plenty of violence to go around, ask the syrians, and holocaust survivors. What about when will the shit hit the fan...human overpopulation, global warming, WATER, global lack of law and order, with crime huge plague, and of course, endangered species, and war for female equality...what is violence...anyway, there is more violence now than before, simply
Politics Wrecks Your Brain | Fascinating Study
The Most Depressing Discovery About the Brain, Ever
September 16, 2013 |
The Psychology of Belief - Bias and the Brain