Comics
Mother Goose & Grimm/Mike Peters Website. Rosscott, Inc. I just know I'm going to see this thing on the Internet without my name on it very very soon.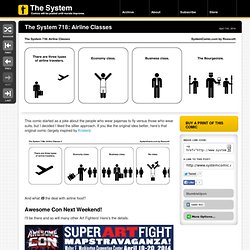 Oh well. If you want a 11″ x 17″ poster of this, it's a mere $10 plus shipping! 2063. Least I Could Do: the Webcomic » by Ryan Sohmer and Lar deSouza. Questionable Content: New comics every Monday through Friday. The official Dilbert website with Scott Adams' color comic strip. Xkcd - A webcomic of romance, sarcasm, math, and language - By R. Saturday Morning Breakfast Cereal. Abstruse Goose. Toothpaste For Dinner - The most addictive comic on the web. December 24th, 2009. DOGHOUSE. Carlsontoons.com | The Editorial Cartoons of Stuart Carlson. Nta4G.gif (GIF Image, 468x516 pixels) Basic Instructions - Basic Instructions. Wulffmorgenthaler.com | Home | Entertainment - Since 2002. A Com. 515. What's a Palindrome Anyway? Diesel sweeties : robot webcomic and geeky music t-shirts.
That Luke Person: Luke Ferenc Pearson. Leftycartoons.com: Progressive Cartoons: Liberal Cartoons.
---