Comics
Mother Goose & Grimm/Mike Peters Website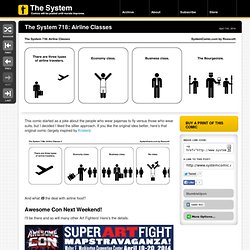 This comic is an actual conversation (monologue?) from Kristen. She's from the south and thinks anything colder than 50 degrees Fahrenheit is the worst thing that's ever happened.
Rosscott, Inc.
2063
Least I Could Do: the Webcomic » by Ryan Sohmer and Lar deSouza
Questionable Content: New comics every Monday through Friday
The official Dilbert website with Scott Adams' color comic strip
xkcd - A webcomic of romance, sarcasm, math, and language - By R
Saturday Morning Breakfast Cereal
Abstruse Goose
Toothpaste For Dinner - The most addictive comic on the web
December 24th, 2009
DOGHOUSE
Carlsontoons.com | The Editorial Cartoons of Stuart Carlson
nta4G.gif (GIF Image, 468x516 pixels)
Basic Instructions - Basic Instructions
Wulffmorgenthaler.com | Home | Entertainment - Since 2002. A Com
515
What's a Palindrome Anyway?
diesel sweeties : robot webcomic and geeky music t-shirts
That Luke Person: Luke Ferenc Pearson
Leftycartoons.com: Progressive Cartoons: Liberal Cartoons