Online marketing
5 Killer Facebook Marketing Infographics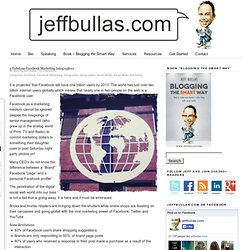 0Share 0Share 0Tweet 0Share 0Share 645inShare Jeffbullas's Blog Internet Marketing 5 Fabulous Facebook Marketing Infographics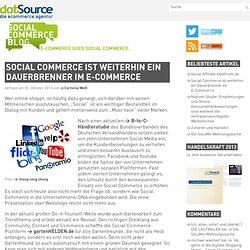 ||| SOCIAL COMMERCE BLOG ||| E-Commerce goes Social Commerce
(c) dotSource GmbH If it doesn't have a Face, it shouldn't be on Facebook So einfach ist die Regel, nach der Universal Music seine Social Media Strategie ausrichtet. In sozialen Medien kommunizieren Menschen miteinander, nicht Marken, Unternehmen oder Behörden.
Date: April, 2014 About WoodWing: WoodWing Software, founded in the year 2000, has its headquarters in Zaandam, The Netherlands, and has regional sales offices in Europe, the Americas and Asia Pacific. WoodWing Software develops and markets a premier, cost-efficient multi-channel publishing system, Enterprise, and the next generation digital asset management system, Elvis DAM.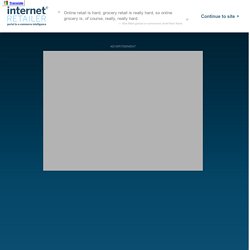 SociableBlog.com - World's Leading Social Media and Social Networking News Blog 10 Tips to to Double Your Facebook Likes When social media started raising its head as a business marketing tool, there were just a handful of social networks. Facebook, Twitter and LinkedIn were the main protagonists. Today we have a plethora of social networks and visual networks such as Instagram, Pinterest and Vine to distract us amongst thousands.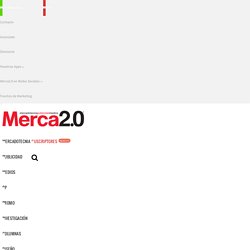 Mafia japonesa lanza página web April 18, 2014 Japón.- El Yamaguchi-gumi es el clan de la Yakuza (mafia japonesa) más numeroso y conocido de Japón y que ahora cuenta con pagina web para promocionarse y lavar su imagen, en una muestra de que, como la mayoría de las empresas consientes de la importancia de la presencia en internet, el crimen organizado también se adapta a los tiempo. Leer más Selfie-adictos
Retail online se alista para Navidad | MERCADOTECNIA PUBLICIDAD | Revista Merca2.0 | México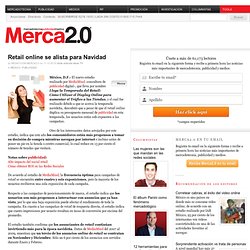 México, D.F.- El nuevo estudio realizado por MediaMind -consultora de publicidad digital-, que lleva por nombre Llega la Temporada del Retail: Cómo Utilizar el Display Online para aumentar el Tráfico a las Tiendas, y el cual fue realizado debido a que se acerca la temporada navideña, descubrió que a pesar de que el retail online duplica su presupuesto mensual de publicidad en esta temporada, los usuarios están sub-expuestos a las campañas. Otro de los interesantes datos arrojados por este estudio, indica que este año los consumidores están más propensos a tomar su decisión de compra mientras navegan por internet e incluso antes de poner un pie en la tienda o centro comercial, lo cual reduce en 13 por ciento el número de tiendas que visitará.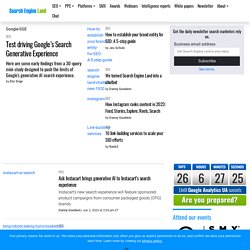 Google's Matt Cutts somewhat confirmed on Twitter that Google has taken action on another guest blogging network. This network is named PostJoint and claims "there's no footprints." Someone tweeted to Matt that PostJoint was penalized. In fact, if you check out Google for a search on their name, their web site no longer ranks on […] April 18, 2014 at 12:17 pm ET by Barry Schwartz | | Read Story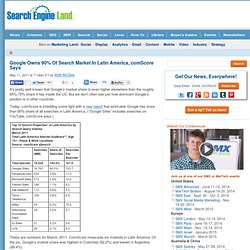 It's pretty well known that Google's market share is even higher elsewhere than the roughly 65%-70% share it has inside the US. But we don't often see just how dominant Google's position is in other countries. Today, comScore is shedding some light with a new report that estimates Google has more than 90% share of all searches in Latin America. ("Google Sites" includes searches on YouTube, comScore says.) These are numbers for March, 2011. ComScore measures six markets in Latin America.
Google Owns 90% Of Search Market In Latin America, comScore Says
Creative Of The Day - Steve Hall Wieden + Kennedy Amsterdam is out with a new campaign for Heineken which focuses on 40 legendary individuals from the worlds of sports, entertainment, science, art and other areas. Entitled "The Legendary Posters," the campaign features these 40 people doing interesting and amazing things in support of the global non-profit Reporters Without Borders. The posters […]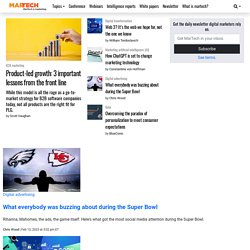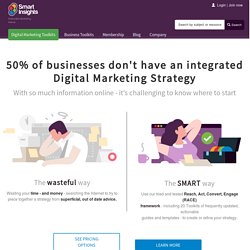 Danyl Bosomworth, March 24, 2014 Statistics on mobile usage and adoption to inform your mobile marketing strategy "Mobile to overtake fixed Internet access by 2014" was the huge headline from the widely shared infographic at the end of this post summarising the bold prediction from 2008 ….. Mobile marketing analytics Read more
Lo más visto esta semanaC. Ronaldo, Neymar y Wayne Rooney protagonizan el nuevo anuncio de... Informe sobre el estado del SEO 2014 Redacción 2013 fue un año difícil para el SEO.