Informative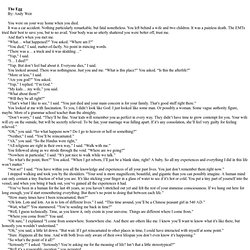 The Egg By: Andy Weir You were on your way home when you died.
Developing good habits is the basic of personal development and growth. Everything we do is the result of a habit that was previously taught to us. Unfortunately, not all the habits that we have are good, that's why we are constantly trying to improve. The following is a list of 30 practical habits that can make a huge difference in your life. You should treat this list as a reference, and implement just one habit per month. This way you will have the time to fully absorb each of them, while still seeing significant improvements each month.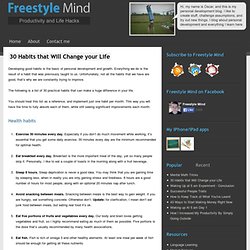 Yes, it may seem like an ordinary binder clip. And it is. Make no mistake -- it will keep your papers organized with the best of them. The BEST.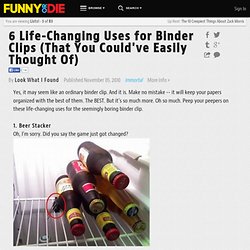 © copyrights designboom, all rights reserved. all material published remains the exclusive copyright of designboom. no contents, including text, photographs, videos, etc. may be reproduced in whole or in part without the written consent of designboom. in addition, no material or contents may be reproduced on the world wide web by techniques of mirroring, framing, posting, etc. without the written consent of designboom.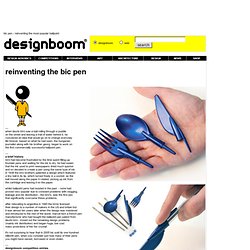 Since the dawn of time, geeks have been playing harmless pranks on their beloved (but unsuspecting) associates, and it's up to all of us to carry the torch forward. On the eve of April Fools' Day, when you've got local network access to your coworkers' and family systems, cubicles just crying out to be filled with packing peanuts, and webapps that can do all sorts of things automatically, there's no better time to baffle, confuse, perplex, and just plain mess with your loved ones and associates. Hit the jump for our top 10 favorite harmless geek pranks, just in time to get your prankster pistons firing for tomorrow. Update: Some of these tips are a bit outdated, or don't work anymore, so we've written an all-new post with more great pranks here! 10.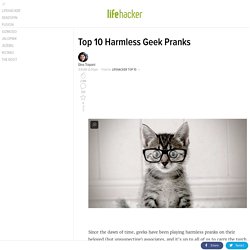 Nothing is more frustrating than not being able to sleep. Tossing and turning. Your mind is racing, going over everything that happened today.