Yii Testing
Testing: Overview
Testing is an indispensable process of software development.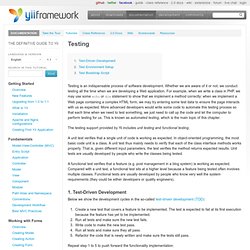 YAML
NetBeans IDE for PHP supports PHPUnit automated tests. Thanks to PHPUnit, NetBeans IDE provides code coverage for PHP, similar to the code coverage the IDE provides for Python. Test output appears in the same feature-rich output window that the IDE's JUnit and Python test runners use.
PHPUnit and Selenium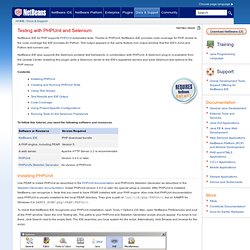 Selenium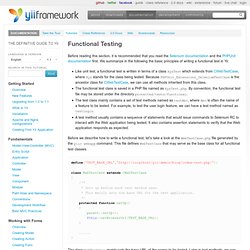 Before reading this section, it is recommended that you read the Selenium documentation and the PHPUnit documentation first.
Functional Testing
Look up a class, method, property or event
CWebTestCase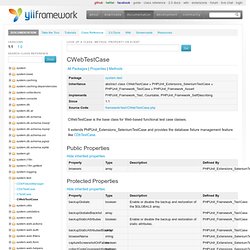 Automated tests need to be executed many times. To ensure the testing process is repeatable, we would like to run the tests in some known state called fixture.
Fixtures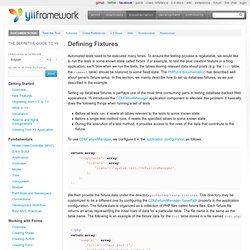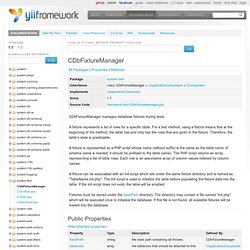 CDbFixtureManager
Look up a class, method, property or event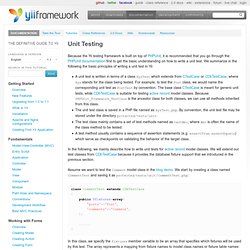 Unit Testing
Because the Yii testing framework is built on top of PHPUnit, it is recommended that you go through the PHPUnit documentation first to get the basic understanding on how to write a unit test. We summarize in the following the basic principles of writing a unit test in Yii:
CTestCase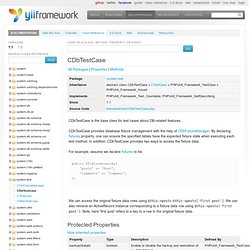 CDbTestCase
Look up a class, method, property or event CDbTestCase is the base class for test cases about DB-related features. CDbTestCase provides database fixture management with the help of CDbFixtureManager.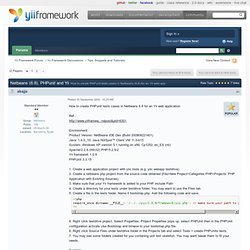 Netbeans, PHPunit and Yii
How to create PHPunit tests cases in Netbeans 6.8 for an Yii web application Ref.:http://www.yiiframew...ndpost&pid=6301 Environment: Product Version: NetBeans IDE Dev (Build 200909221401) Java: 1.6.0_10; Java HotSpot™ Client VM 11.0-b15 System: Windows XP version 5.1 running on x86; Cp1252; es_ES (nb) Apache/2.2.6 (Win32) PHP/5.2.9-2 Yii framework 1.0.9 PHPUnit 3.3.15 1.
This page is created to supply short directions and general tips for managing a Yii application in NetBeans IDE. 1.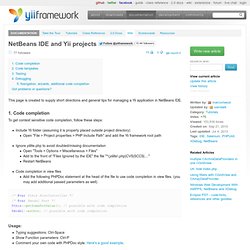 NetBeans IDE and Yii projects