Research
Political and Religious justification for violence
Pew survey: 21% of atheists believe in God
Summary o Key Findings Pew Forum on Religion & Public Life U.S.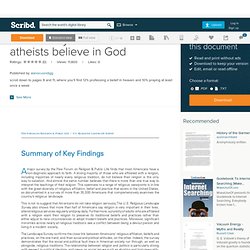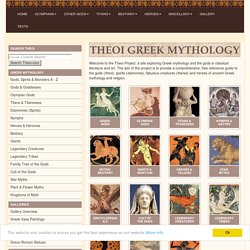 The Theoi Project profiles each deity and creature of Greek Mythology on a separate page, incorporating an encyclopedia summary, quotations from a wide selection of ancient Greek and Roman texts, and illustrations from ancient art. Analysis of the texts and interpretation of the stories of myth is currently beyond the scope of the project. For such detailed analysis, I would suggest consulting some of the good books available on the subject. Transliterated forms of Greek names are used throughout the biography pages of the site rather than their Latin forms, e.g.
Entertainment Meet David Peterson, who developed Dothraki for Game of Thrones There are seven different words in Dothraki for striking another person with a sword. Among them: "hlizifikh," a wild but powerful strike; "hrakkarikh,"a quick and accurate strike; and "gezrikh," a fake-out or decoy strike. But you won't find these words in George R. R.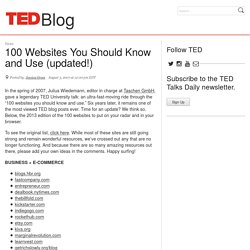 [via onlinecolleges.net] With classes, homework, and projects–not to mention your social life–time is truly at a premium for you, so why not latch onto the wide world that Google has to offer? From super-effective search tricks to Google hacks specifically for education to tricks and tips for using Gmail, Google Docs, and Google Calendar, these tricks will surely save you some precious time. Search Tricks These search tricks can save you time when researching online for your next project or just to find out what time it is across the world, so start using these right away.