Crafts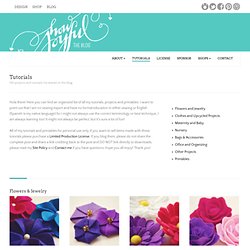 Hola there!
Tutorials
Homemade Bubble Machine
bulb01.jpg 610×551 pixels
These are absolutely beautiful. Fantastic way of recycling too :) by comejoinme Jun 23
Smoothfoam™ Felt/Pom Wall Letter
goOrigami
8485681.JPEG (400×10200)
Crafts 4 Boys — Creativity with a side of DIRT!
Random and Odd Craft Projects at Spazztic Crafts
Time: 15 minutesMaterials: clear ornament, confetti, paper, pen Happy 2014 everyone! Being sick over New Year's left me with a bounty of unused confetti from last week's project.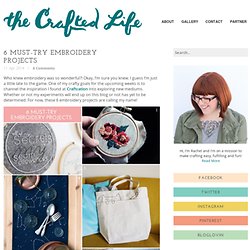 52 Weeks Project
DIY String Art | Hellobee
Hi guys! Dina here from Honey & Fitz back with another tutorial.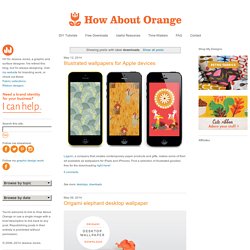 If you're a graphic designer, particularly of the web variety, you'll like Freebiesbug. It's a site with a constantly-updated gallery of free resources to download. Grab fonts, backgrounds and textures, photoshop mockups that show off your branding projects, and all sorts of buttons, icons, and navigation menus to use on websites.
How About Orange
Thursday, June 14, 2012 4:30 am, Posted by Chris Groves | Internet 20 Awesome Do It Yourself Projects
20 Awesome Do It Yourself Projects
101 Crafty Gifts
This collection is available as an ebook!
Creative Kismet » DIY ideas
Here is a list of Tutorials that I have found, tried or have wanted to try.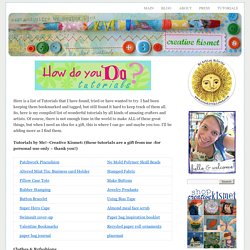 Hi!
Arts & Crafts how-to videos | MindBites.com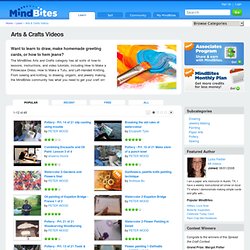 How to Make Cherry Blossom Lights
I love the way the cherry trees outside my building bloom cheerfully each Spring. I wanted to bring the beauty of those cherry blossoms indoors so I made some out of tissue paper and to make them even more special I added LEDs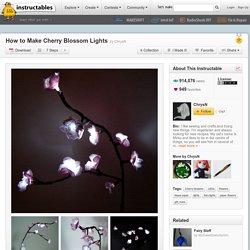 Henna Tattoos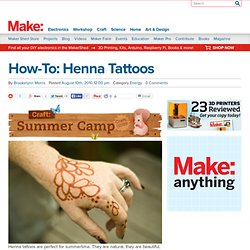 Henna tattoos are perfect for summertime.
Jellyfish in a Bottle | Fun Family Crafts
Altered Pop Top Can Project Tutorial by Julie Buhler
Craft Ideas
most gawked all-time
twine ball lights
Time for another DIY craft project and today I'll be showing you exactly how you can make this twine-ball light garland yourself. It's one of those projects that's a little bit messy and does take quite a bit of time, but it is so much fun. Plus you have a really cool piece of decor at the end of it. Perfect for parties or around the home, you can paint it up in any colour you want to match your design scheme, and when lit, it looks so pretty, casting lots of patterned twinkly light everywhere.
Arts And Crafts Photo Gallery
Girly duct tape wallet/clutch
At the base of this wallet are two sheets of duct tape. I've found that the easiest way to make one of these sheets is to start with a piece of loose leaf and cover that in duct tape on both sides. that way you can get nice straight lines.
Gifts to Make for Your Man - StumbleUpon
To make all of these Instructables, download this collection of How To's as an ebook. Download »
duct tape roses
No-Sew Book Cover for your eReader or Tablet
Anthro-Inspired Book Stack Necklace - JEWELRY AND TRINKETS
How To: Not Your Ordinary Book Light. – Grathio Labs
Project: Wooden Salt Cellar
Hershey Kiss Craft
flax & twine: Day 3: Sparkle Headbands - a diy headband tutorial
Headband Refashion
Atomic Shrimp - Drink Can Tinwork
teddy bear from pipe leaner & polymer clY
….aaaand we're back - Kitty Baby Love
to Tie-Dye for … | Sharpie Markers Official Blog
Zip-up Earbuds » LauPre
Holder for Charging Cell Phone (made from lotion bottle)
Embroidered Buttons
Embroidery
FamilyFun (Disney)
Rubber Stamped Dominoes