Tufte Edward
Tufte, Edward. Topics covered in this one-day course include: How to make effective, credible presentations.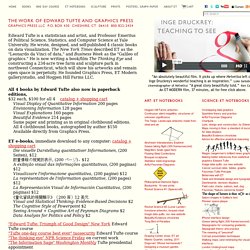 Fundamental strategies of analytical design. Evaluating evidence used in presentations. Statistical data: tables, graphics, semigraphics. Business, scientific, research, and financial presentations. Tufte, Edward: Data Analysis for Politics and Policy: Contents/Preface. Data Analysis For Politics And Policy "Edward R.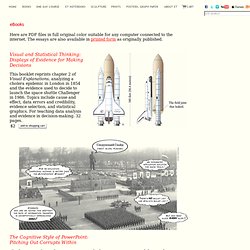 Tufte's book Data Analysis for Politics and Policy is, quite simply, excellent. The aims of the author in the writing of this book is `. . . to present fundamental material not found in statistics books, and in particular, to show techniques of quantitative analysis in action on problems of politics and policy.' Envisioning Information. "Remarkable range of examples for the idea of visual thinking with beautifully printed pages.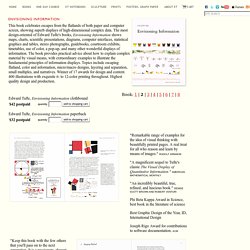 A real treat for all who reason and learn by means of images. " RUDOLF ARNHEIM "A magnificent sequel to Tufte's classic The Visual Display of Quantitative Information. " AMERICAN MATHEMATICAL MONTHLY "An incredibly beautiful, true, refined, and luscious book. " Visual Explanations: Quantities, Evidence. "The Leonardo da Vinci of data.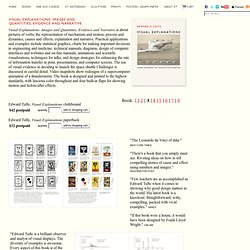 " NEW YORK TIMES "There's a book that you simply must see. Riveting ideas on how to tell compelling stories of cause and effect using numbers and images. " WASHINGTON POST. The Visual Display of Quantitative Information. "A landmark book, a wonderful book.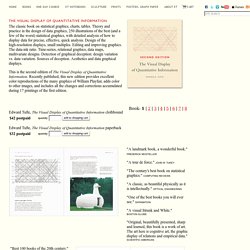 " FREDERICK MOSTELLER "A tour de force. " JOHN W.
---