Renewables
World Wildlife Fund - Wildlife Conservation, Endangered Species. NRDC's Save BioGems: The Place to Save Wildlife and Wildlands. Homepage. Home | Friends of the Earth.  Index. Action Center. Skip to main content You Can Help...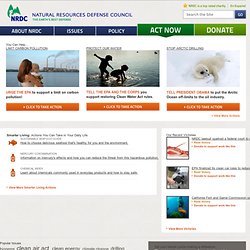 Urge the EPA to support a limit on carbon pollution! Tell the EPA and the Corps you support restoring Clean Water Act rules. TELL PRESIDENT OBAMA to put the Arctic Ocean off-limits to the oil industry. Greenpeace USA. Green Twitter Bird Hatches Greenpeace activists unveiled a new logo for Twitter outside the company's San Francisco headquarters: a person-sized, green version of Twitter's famous icon.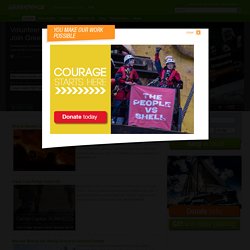 Read more 9 victories for a greener Internet! We're happy to report that many technology companies are using their trademark innovation to power their corners of the internet in increasingly green ways. National Audubon Society. Global Response - Environmental Action and Education Network. Amazon Watch. Sierra Club Home Page: Explore, Enjoy and Protect the Planet. Izaak Walton League of America. CREDO Action. Cape Wind :: America's First Offshore Wind Farm on Nantucket Sou. Environmental Law and Policy Center.