Renewables
NRDC's Save BioGems: The Place to Save Wildlife and Wildlands
Homepage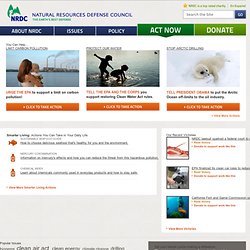 Action Center
Skip to main content You Can Help... Urge the EPA to support a limit on carbon pollution! Protect Our Streams Tell President Obama to stand up to polluters and protect our streams.
Green Twitter Bird Hatches Greenpeace activists unveiled a new logo for Twitter outside the company's San Francisco headquarters: a person-sized, green version of Twitter's famous icon. Read more 9 victories for a greener Internet! We're happy to report that many technology companies are using their trademark innovation to power their corners of the internet in increasingly green ways.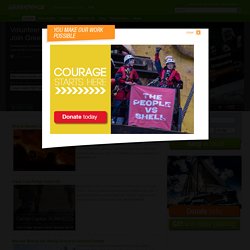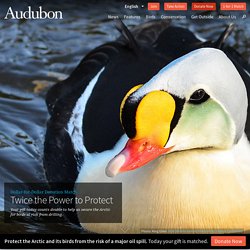 This weekend, National Audubon Society got some alarming news from Texas: 168,000 gallons of residual fuel oil, which is a thick, tar-like substance, spilled into Galveston Bay after two vessels collided on Saturday. The oil discharge has been stopped, but cleanup and containment have just begun. Audubon is responding at all levels, with local efforts being led by Houston Audubon Society. The timing couldn't be worse: Spring migration is in full swing right now at nearby Bolivar Flats, a Globally Important Bird Area and Houston Audubon Society-managed sanctuary.
Email & Welcome Center | Contact Us Explore, enjoy and protect the planet West Virginia disaster: Recovery continues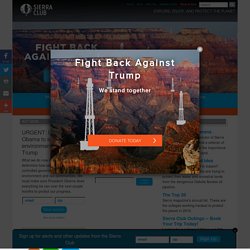 Izaak Walton League of America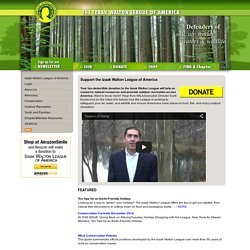 Founded in 1922, the Izaak Walton League is one of the nation's oldest and most respected conservation organizations. With a powerful grassroots network of more than 240 local chapters nationwide, the League takes a common-sense approach toward protecting our country's natural heritage and improving outdoor recreation opportunities for all Americans. We invite you to learn about our work and to join us in supporting important conservation initiatives in your community.
Cape Wind :: America's First Offshore Wind Farm on Nantucket Sou
Environmental Law and Policy Center