Musicians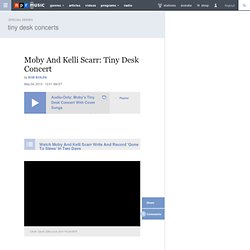 Moby And Kelli Scarr: Tiny Desk Concert
"Ring of Fire" (Johnny Cash cover) "Pale Horses" (Patti Smith cover) "Walk on the Wild Side" (Lou Reed cover) "Gone to Sleep" "Helpless" (Neil Young cover)
Note: This video contains language that is not suitable for all audiences. "I'm on My Way Back to the Old Home" "Ruby"
Dave Rawlings Machine With Gillian Welch: Tiny Desk Concert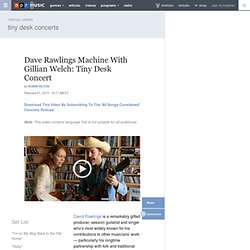 Rodrigo y Gabriela: Tiny Desk Concert
Scratch (Hip-hop.documentary)
Edward Sharpe and the Magnetic Zeros
Damien Rice
Diamanda Galas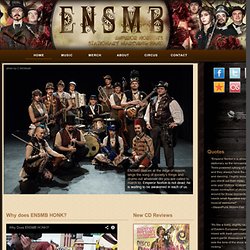 The Boston Globe "This disc from a gang of longtime local circus favorites distills years of manic street band performances into a rich, diverse offering..
Emperor Nortons Stationary Marching Band
Charles Mingus
Curtis Eller's American Circus
Heeeyyy! Its that time o' year again to spend 36 hours with us and our good friends The Reserves, Saturday June 8 and Sunday June 9th. Join us for the ride to the big city and a show at Arlene's Grocery on the lower east side of Manhattan for an awesome weekend of libations, music and mayhem. Pretty simple, buy a ticket, get on the bus, drink and have fun, hang out in the lower east side, eat at a fantastic restaurant, see the show, and head back on Sunday.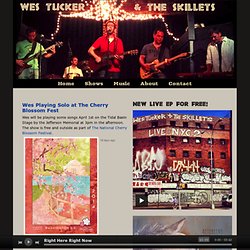 Wes Tucker & The Skillets
Wes Tucker CD Baby Mobile
St. Paul & The Broken Bones