Recipes
Get flash to fully experience Pearltrees
I'm sorry for doing this to you.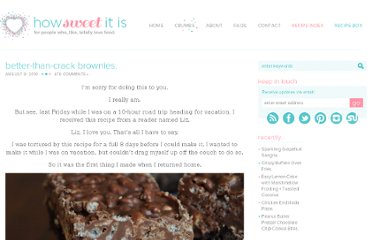 I am so in love with these darn chocolate lava cookies! What is it about a warm, gooey chocolate chip cookie stuffed with decadent, rich, melted chocolate that makes it so irresistible??
Jun 29 Not to sound full of myself, but I'm pretty sure this is the be all, end all of popsicle roundups. There's a little something for everyone: the foodies, the purists, the ones who prefer frozen yogurt, the ones who prefer a little alcohol, everyone.