Cooking
The best new recipes from The Kitchn | punchfork.com - StumbleUpon Sarah Copeland has a way of making every recipe she writes seem deeply and immediately exciting. It's in the way she pulls ingredients together (Plumped plums and lime with oatmeal? Apples and rye pancakes? Asparagus and miso butter? Yes to all of the above), partly in the photos that make me want to nibble the pages, and partly something ineffable that just screams, "Yes. This food, right now.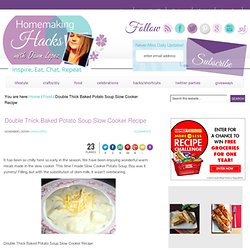 Baked Potato Soup Slow Cooker Recipe
8 Flares Twitter 0 Facebook 0 StumbleUpon 0 Pin It Share 2 Google+ 6 Email -- Email to a friend Filament.io Made with Flare More Info 8 Flares × It has been so chilly here so early in the season. We have been enjoying wonderful warm meals made in the slow cooker. This time I made Slow Cooker Potato Soup.
TasteSpotting | a community driven visual potluck - StumbleUpon
penniesonaplatter | foodgawker - StumbleUpon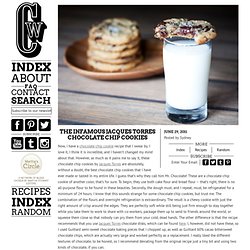 The Infamous Jacques Torres Chocolate Chip Cookies - StumbleUpon
Now, I have a chocolate chip cookie recipe that I swear by. I love it, I think it is incredible, and I haven't changed my mind about that. However, as much as it pains me to say it, these chocolate chip cookies by Jacques Torres are absolutely, without a doubt, the best chocolate chip cookies that I have ever made or tasted in my entire life. I guess that's why they call him Mr.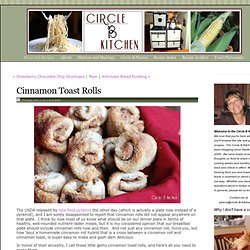 The USDA released its new food pyramid the other day (which is actually a plate now instead of a pyramid), and I am sorely disappointed to report that cinnamon rolls did not appear anywhere on that plate. I think by now most of us know what should be on our dinner plate in terms of healthy, well-rounded nutrient-laden meals, but it is my considered opinion that our breakfast plate should include cinnamon rolls now and then. And not just any cinnamon roll, mind you, but how 'bout a homemade cinnamon roll hybrid that is a cross between a cinnamon roll and cinnamon toast, is super easy to make and gosh darn delicious. In honor of their ancestry, I call these little gems cinnamon toast rolls, and here's all you need to make them…
Cinnamon Toast&Rolls - Circle B Kitchen - Circle B Kitchen - StumbleUpon
This beautiful swirled torte is almost too pretty to eat. Almost. Photography:
Strawberry Torte - StumbleUpon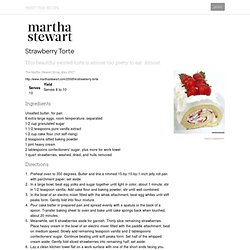 Posted on July 12, 2011 by Christina I made these S'mores cookies a few days ago – 32 of them to be precise. And guess what? They are ALL gone.
Smores Cookies Recipe | Intimate Weddings - Small Wedding Blog - DIY Wedding... - StumbleUpon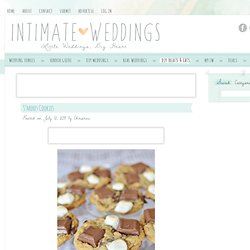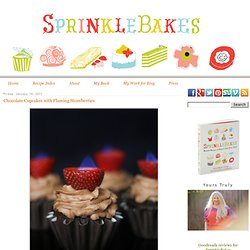 Chocolate Cupcakes with Flaming Strawberries - StumbleUpon
Call me easily amused, but these little torch-topped cupcakes delight me. Besides being a cute novelty item for a party, I think they would add a little drama to the end of a romantic meal. I've been looking for something different to serve for Valentine's dessert, and this is definitely different. The strawberries are hollowed out and filled with a bit of liquor, then ignited with a match. For the cake portion, I chose a One Bowl Chocolate Cupcake recipe because 1. it's quick 2. it is easy, and 3. it fits my prerequisite for a light ending on date night.
Nutella Mug Cake | Family Kitchen - StumbleUpon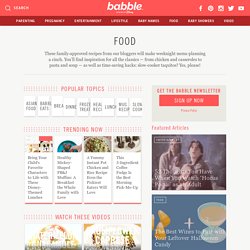 I have been experimenting with different mug cakes every since I heard about them about a year ago. None of them have been winners. They were either too chewy, too dry, or not sweet enough.
On my first trip to Sweden in 1998 I fell in love with prinsesstårta (PRIN-sess-TOHR-tuh). The spongy layers of cake alternating with jam, vanilla custard and whipped cream topped with a thin layer of bright green marzipan had me hooked from the first bite. But it wasn't until recently that I really started to wonder about this cake and it's origins.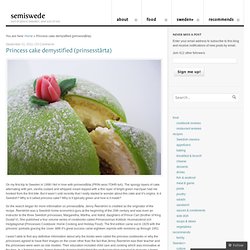 Princess cake demystified (prinsesstårta) | semiswede