Physics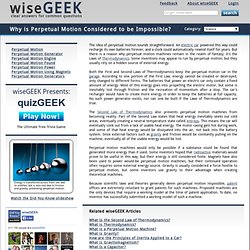 Why is Perpetual Motion Considered to be Impossible?
Classically such a device would be a 'machine' that could produce its own motion without (additional) external input.
Welcome to PhysLink.com - Your physics and astronomy online portal. Stay a while! Check out our extensive library of educational and reference materials. Also, check out our fun section!
Physics and Astronomy Departments in USA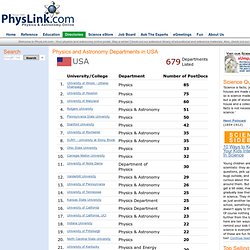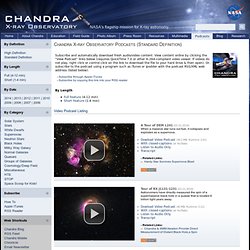 Chandra: Video Podcasts: Standard Definition
Chandra X-ray Observatory Podcasts (Standard Definition) Subscribe and automatically download fresh audio/video content: View content online by clicking the "View Podcast" links below (requires QuickTime 7.0 or other H.264-compliant video viewer. If videos do not play, right click or control click on the link to download the file to your hard drive & then open).
Teleportation is the name given by science fiction writers to the feat of making an object or person disintegrate in one place while a perfect replica appears somewhere else. How this is accomplished is usually not explained in detail, but the general idea seems to be that the original object is scanned in such a way as to extract all the information from it, then this information is transmitted to the receiving location and used to construct the replica, not necessarily from the actual material of the original, but perhaps from atoms of the same kinds, arranged in exactly the same pattern as the original. A teleportation machine would be like a fax machine, except that it would work on 3-dimensional objects as well as documents, it would produce an exact copy rather than an approximate facsimile, and it would destroy the original in the process of scanning it.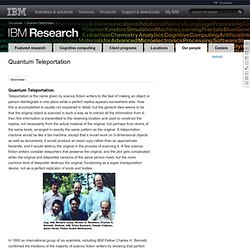 Description Overview of modern scientific cosmology, including discussion of stars, the Milky Way galaxy, black holes, dark matter, the big bang, and evidence for our current understanding of the universe. Customer Reviews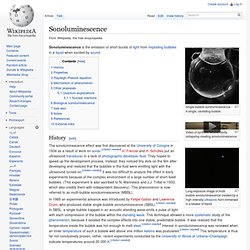 Single-bubble sonoluminescence - A single, cavitating bubble. Long exposure image of multi-bubble sonoluminescence created by a high-intensity ultrasonic horn immersed in a beaker of liquid Another long exposure image of sonoluminescence in a beaker of water.