Miscellaneous
Rare and very interesting photos. Interesting and very rare photographs, you may never see.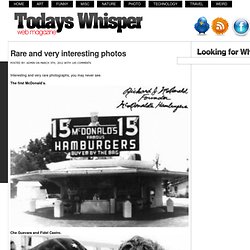 The first McDonald's. Che Guevara and Fidel Castro. Capital of Brazil, on the beginning. Pius XII and Hitler. Printstagram - We Print Your Instagram Photos. Pictures of Moments Speak More than Thousand Words...... Picture can speak thousands of words.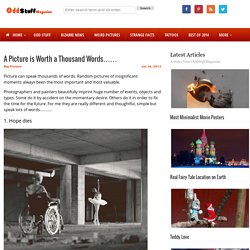 Random pictures of insignificant moments always been the most important and most valuable. Photographers and painters beautifully imprint huge number of events, objects and types. Some do it by accident on the momentary desire. 22 Clever and Interesting Photographs of Wall Murals and Street Art. I'm Rob, the editor of Light Stalking.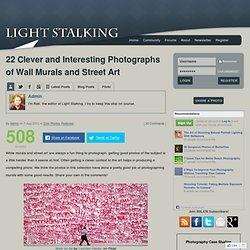 I try to keep this ship on course. By Admin on in Cool Photos, Featured While murals and street art are always a fun thing to photograph, getting good photos of the subject is a little harder than it seems at first. Often getting a clever context to the art helps in producing a compelling photo. The rare beauty found within Google street view | Fordoing. Reflection-Photography6.jpg (570×385) Frost 2010. Gifts for Photographers - Photo Gifts - Green Gifts. Fallen Princesses by Dina Goldstein. Double Exposures - Andre De Freitas. Well Timed Photographs. Ranunculus1280.jpg (JPEG Image, 1324 × 1280 pixels)
Origine-univers-creation-big-bang-550x412.jpg (JPEG Image, 550x412 pixels) Eloquent Pixels | Photography. Most popular photography on StumbleUpon! Best Photos of the Year 2011.
Posted Dec 15, 2011 Share This Gallery inShare29 The best photos of 2011 from around the globe.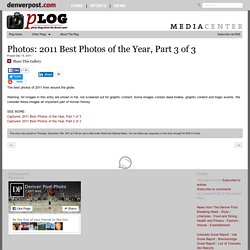 Warning: All images in this entry are shown in full, not screened out for graphic content. Some images contain dead bodies, graphic content and tragic events. We consider these images an important part of human history. National Geographic Photo Contest 2011 - Alan Taylor - In Focus. National Geographic is currently holding its annual photo contest, with the deadline for submissions coming up on November 30.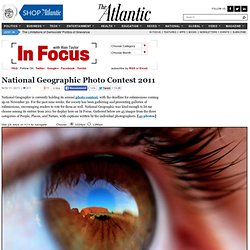 For the past nine weeks, the society has been gathering and presenting galleries of submissions, encouraging readers to vote for them as well. National Geographic was kind enough to let me choose among its entries from 2011 for display here on In Focus. Gathered below are 45 images from the three categories of People, Places, and Nature, with captions written by the individual photographers. [45 photos] Use j/k keys or ←/→ to navigate Choose: Many people pilgrimage to Uluru, but what is seen there often depends on where you've come from. Amazing Cinemagraphs by Jamie Beck and Kevin Burg. Have you ever thought of creating your own responsive website?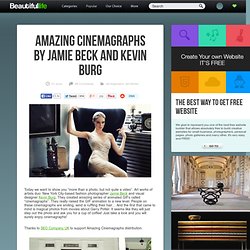 It could be your own personal webpage or your blog or even a site for your business? How about to create a website by yourself using one of today's most advanced website builder? Feel free to use the best website builder with wide opportunities allowing to create beautiful websites of different topics in minutes. 20 Breathtaking Fireworks to Get You Into the New Year's Spirit. Fireworks have always been a symbol of joy.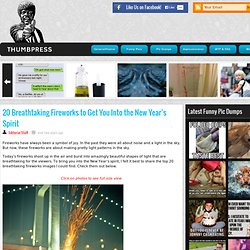 In the past they were all about noise and a light in the sky. But now, these fireworks are about making pretty light patterns in the sky. The Collaborative Photo-Haiku Project :: December 2011 Series: Entry 25.
20 Still Photos With Subtle Motion! Awesomely Inspiring. Inspired from motion photography I can't stop myself from sharing such an awesome piece of artwork and photography based on animated GIFs.Like what you've seen in most GIF animation, cinemagraph is a product of still photo with minor elements moving on.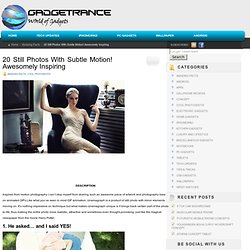 It's nothing impressive on technique but what makes cinemagraph unique is it brings back certain part of the photo to life, thus making the entire photo more realistic, attractive and sometimes even thought-provoking, just like the magical newspaper from the movie Harry Potter. 1. He asked… and I said YES! 2.
---