Miscellaneous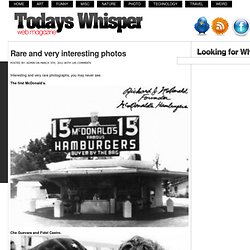 Interesting and very rare photographs, you may never see.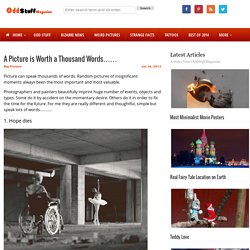 Picture can speak thousands of words.
22 Clever and Interesting Photographs of Wall Murals and Street Art
The rare beauty found within Google street view | Fordoing
Frost 2010 - Worth1000 Contests
Gifts for Photographers - Photo Gifts - Green Gifts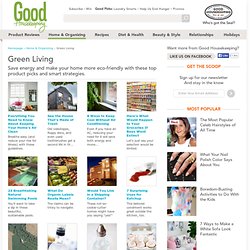 One of the advantages of our technological age is that it's easier, and cheaper, than ever to express our creativity by printing up our own stationery, greeting cards, banners, calendars and even books. Unfortunately, getting these projects just right often means a lot of wasted paper and ink. However, Pinhole Press is an online boutique that offers stylish, customizable printing with a smaller footprint.
ranunculus1280.jpg (JPEG Image, 1324 × 1280 pixels)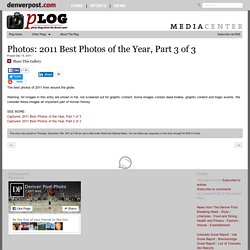 Posted Dec 15, 2011 Share This Gallery inShare29
National Geographic is currently holding its annual photo contest, with the deadline for submissions coming up on November 30. For the past nine weeks, the society has been gathering and presenting galleries of submissions, encouraging readers to vote for them as well.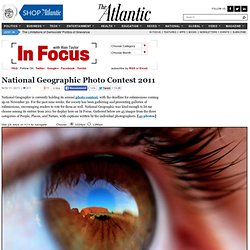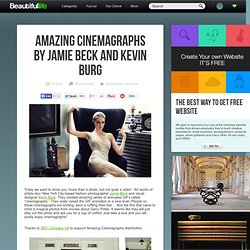 Today we want to show you "more than a photo, but not quite a video". Art works of artists duo: New York City-based fashion photographer Jamie Beck and visual designer Kevin Burg. They created amazing series of animated GIFs called "cinemagraphs". They really raised the GIF animation to a new level.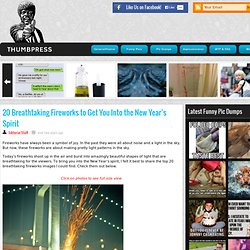 20 Breathtaking Fireworks to Get You Into the New Year's Spirit
Fireworks have always been a symbol of joy. In the past they were all about noise and a light in the sky. But now, these fireworks are about making pretty light patterns in the sky.
The Collaborative Photo-Haiku Project :: December 2011 Series: Entry 25
20 Still Photos With Subtle Motion! Awesomely Inspiring
Inspired from motion photography I can't stop myself from sharing such an awesome piece of artwork and photography based on animated GIFs.Like what you've seen in most GIF animation, cinemagraph is a product of still photo with minor elements moving on.