Photoshop
Mama Shan's Digital. Ultimate Photoshop Design Resources - StumbleUpon. There's no doubt that I like to design.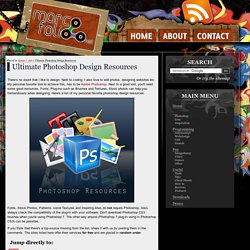 Next to coding, I also love to edit photos, designing websites etc. My personal favorite tool to achieve this, has to be Adobe Photoshop. Next to a good tool, you'll need some good resources. Fonts, Plug-ins such as Brushes and Textures, Stock photos can help you tremendously when designing. Here's a list of my personal favorite photoshop design resources. Online Photoshop Tutorials, Tips and News. Top 15 Must See Photoshop Tips & Tricks. Time to learn a few tips & tricks that will help save you a lot of time and make your design work flow much more efficient.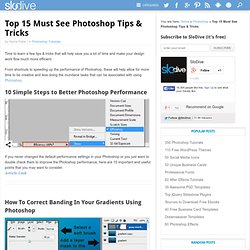 From shortcuts to speeding up the performance of Photoshop, these will help allow for more time to be creative and less doing the mundane tasks that can be associated with using Photoshop. 10 Simple Steps to Better Photoshop Performance. Adobe Photoshop Tutorials from Beginner to Advanced.
Free Photoshop Tutorials, Custom Shapes, Photo Effects, PSD Files and More. Kelby TV. Brusheezy // Free PS Brushes. 40 Useful PSD Files For Designers. Photoshop backgrounds, textures and icons. Creative Nerds// 70 PS Actions. The compilation consist of 70 of the best Photoshop actions collected from all around the web from photo effects to actions for even creating photo borders, An essential design resource for all designers weather your an expert or an beginner.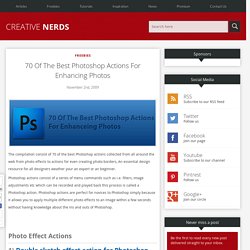 Photoshop actions consist of a series of menu commands such as i.e. filters, image adjustments etc which can be recorded and played back this process is called a Photoshop action. Photoshop actions are perfect for novices to Photoshop simply because it allows you to apply multiple different photo effects to an image within a few seconds without having knowledge about the ins and outs of Photoshop. Photo Effect Actions. WeGraphics// Brushes, textures etc.
---