Startup Constests / Accelerators / Incubators / Ressources
Mon accueil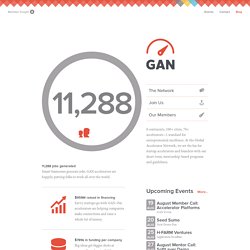 Global Accelerator Network
On our last Global Accelerator Network Managing Directors call, we were fortunate to be joined by Steve Blank and the NEXT team at Startup Weekend. Steve was an incredible guest, sharing about entrepreneurship, the lean movement and giving us time to pick his brain about customer development. Though the call was jam-packed with great information, Steve made three points I can't get out of my head: 1.
Accelerators
Focus: Energy Software: Smart Grid, Energy Trading & Risk Management, Digital Oilfield, Energy Efficiency, Regulatory Compliance Location: Houston, TX Season: Spring 2012 (3 months) Terms: Apply for a 12-week program that includes $30,000 in cash, intensive mentorship by industry experts, connection to the world's energy ecosystem, and resources from leading service providers: banking from Silicon Valley Bank, cloud hosting and coaching from Rackspace, legal setup Andrews Kurth, financial modeling and recruiting by vCFO, office space and amenities by Red House Associates, software from Microsoft BizSpark, entry into the Houston Technology Center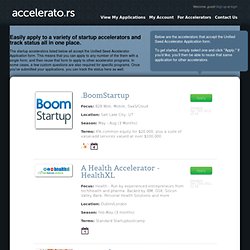 creapole sa : Espace de l'innovation et de la création d'entreprise
Eclosion
Encubator | Ideas Realized.
Venture Progress The projects currently in our incubator have been up and running since september and almost all of them have launched there own webpages where you can read all about them. Check them out. http://dokus.se/ http://revibeenergy.com/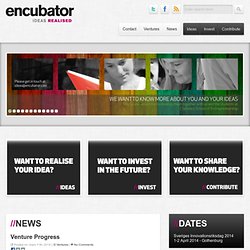 Créer Mon Business Plan
You are interested in being a mentor? Contact us! What NETVA offers NETVA allows young French innovative companies to effectively address the U.S. market in their specific industry. The selected companies will receive both entrepreneurial training and practice during a week long immersion in the U.S.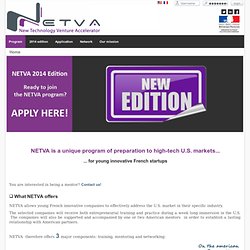 NETVA France - Formation entreprenariale et accélérateur de développement aux Etats-Unis
Founder Dating
Startup Idol
Harvard Innovation Lab
Clusnet - Home
Angelgate Investors behind Angellist (angel.co) ?
ibtikar | Media Industry Funding & Support
The Non Profit Organization Alambik 2.0 was created to provide a unique and friendly Open minded and Ambitious Environnement to all Entrepreneurs wishing to grow in Europe and Worlwide respecting the values such as solidarity, altruism and exchange, and open minded. That's why, the Association of Startups decided with its modest means to open an international Y Entreprenors « Garage » / Community 2.0: »Alambik » in the heart of Paris and main cities to realize our desire to help really Startups with low prices and good quality. To achieve this, we need together create a community of startups as large as possible but also attract Partners and Mentors who wish to support this initiative, the values of solidarity, and at the same time to give visibility to Entrepreneurs, Partners and Mentors.  
blog/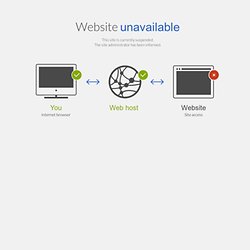 Как вы отбираете проекты в программу? Поданные заявки проходят строгий отбор командой акселератора с привлечением отраслевых и научных специалистов. Основное для нас - кто будет реализовывать свои амбиции: кто вы, чего добились и чего хотите, как мыслите, и т.д. Поэтому нам хочется узнать о вас побольше.
Опыт, связи и инвестиции для вашего проекта - TexDrive: бизнес-акселератор для технологических компаний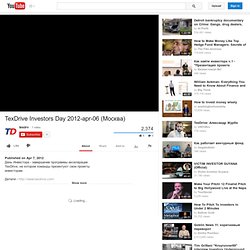 Pépinières Elan
Startup Genome - Our mission is to amplify the power of entrepreneurs. With the Startup Genome Project we want to do for startups what Pandora did for Music in order to understand how innovation happens at a fundamental level and the spread the knowledge
www.tonic-incubation.com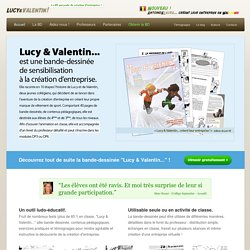 Lucy & Valentin... créent leur entreprise - La BD de sensibilisation à l'entrepreneuriat
"Les élèves ont été ravis. Et moi très surprise de leur si grande participation." Mme Brami - (Collège September - Arcueil) Un outil ludo-éducatif.
European Tech Tours
An Angel investing significant sums of their money in a business would want to retain as much control as possible, but spare a thought for the entrepreneur who founded the business and now being asked to give up a majority stake in the business. Angel backed businesses are typically structured so that there is a combination of minority shareholding (i.e. representing those who hold less than 50% of the shares) and a majority shareholding (i.e. more than 50% of the shares). There may also be those holding shares equally (e.g. two minority shareholders holding 25% shares each).
British Business Angels Association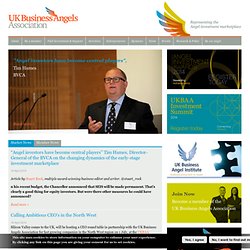 Companies
The International Venture Capital Investment Competition from UNC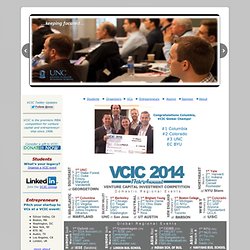 VCIC Twitter Updates VCIC is the premiere MBA competition for venture capital and entrepreneur- ship since 1998. Consider a gift to VCIC. Join the VCIC Group Entrepreneurs Pitch your startup to VCs at a VCIC event: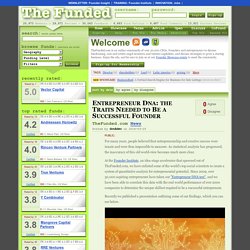 TheFunded.com Discussion Posted by Anonymous on 2014-01-15 TheFunded.com Terms
The Resource for Entrepreneurs.
Innovatrs.net - Change your life
For those of you who have been waiting for san announcement on the online Business Model Generation course, it is now available through this link: Strategyzer Academy web site. There are still some small refinements going on, but for those evangelists who wish to jump in early, you can access the course right now. The Strategyzer team is very excited about this program and are keen to receive feedback. Alexander Osterwalder is hard at work with the development of a new book on value proposition design. This is based on the value proposition canvas, the adjunct tool for developing deep customer insights and product market fit. Read all about it in Alex's blog at the bottom right of this page or on his blog directly at Business Model Alchemist.
Business Model Innovation Hub - ... where visionaries, game changers, and challengers discuss business models
Mon accueil
Le Concours De La Création - Bienvenue
MassChallenge | We help entrepreneurs win
Dane Carlson's Business Opportunities Weblog
Business Plan Templates
Y Combinator
In 2005, Y Combinator developed a new model of startup funding. Twice a year we invest a small amount of money ($14-20k + an $80k note) in a large number of startups (most recently 68). The startups move to Silicon Valley for 3 months, during which we work intensively with them to get the company into the best possible shape and refine their pitch to investors.
Blowing up Startups Since 2010
unnamed pearl
Startupers.fr, le réseau de convivialité entre startupers
European business exchange programme - Erasmus for Young Entrepreneurs
Jump Start Your Idea with Umbono
Retis, le réseau français de l'Innovation
RivieraCube | La communauté des acteurs du numérique sur la Côte d'Azur
: Girls In Tech :
Tech Cocktail
BizSpark
Seedcamp
Innotribe $100K Start-Up Challenge