Writing
The Strangers | Creepypasta Index. My name is Andrew Erics.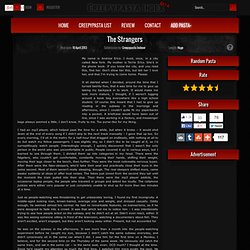 I lived, once, in a city called New York. My mother is Terrie Erics. Scrivener. "The biggest software advance for writers since the word processor."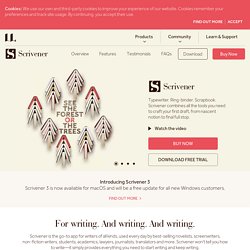 —Michael Marshall Smith Grow your ideas in style Scrivener is a powerful content-generation tool for writers that allows you to concentrate on composing and structuring long and difficult documents. While it gives you complete control of the formatting, its focus is on helping you get to the end of that awkward first draft. Share Book Recommendations With Your Friends, Join Book Clubs, Answer Trivia. Thirty Question Character Survey|National Novel Writing Month. Books that will induce a mindfuck. The 10 Types of Writers Block (and How to Overcome Them) #4 was a really common event in my undergrad screenwriting classes (where it was commonly called the Page 70 Problem or the Act 2 Dead Zone or some other ridiculous name).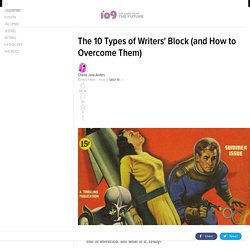 It is really where outlining-as-you-go can prevent problems. For instance, I might have a ten point outline for the whole story and as I catch up to various points I may go back over the outline and flesh out points with another outline. If a scene is really tricky, my outline might be as specific as three points for five pages. But something that is really simple may never get more than a "this happens". 25 Things You Should Know About Character. Previous iterations of the "25 Things" series: 25 Things Every Writer Should Know 25 Things You Should Know About Storytelling And now… Here you'll find the many things I believe — at this moment!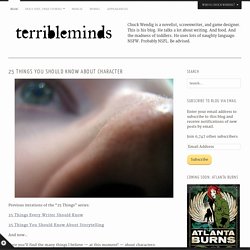 Tension. Hook Your Readers With Tension By Laura Backes, Write4Kids.com Tension.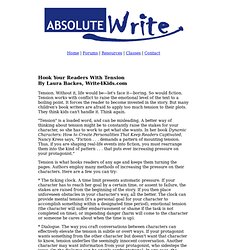 Without it, life would be—let's face it—boring. DarkCopy - Simple, full screen text editing. Synonyms for. Kurt Vonneguts 8 Tips on How to Write a Great Story - Entertainment. Why you should be cruel to your readers AP Images The year of reading more and writing better is well underway with writing advice the likes of David Ogilvy's 10 no-bullshit tips, Henry Miller's 11 commandments, Jack Kerouac's 30 beliefs and techniques, John Steinbeck's 6 pointers, and various invaluable insight from other great writers.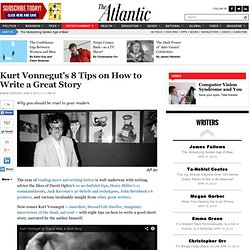 Confusing Words. Internet Resources - Writers Resources - Writing Links & Writers Links for Writers. For those who have asked and those who may, this collection of links for writers, researchers and the terminally curious is not, was never intended to be, and will never be the all-inclusive stash of every possible link fitting our slapdash criteria for what belongs here.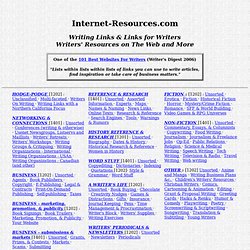 We select sites with some consideration and thought for usefulness, depth, interest and je ne sais quoi and we try not to offer fifty different links to "manuscript submission. " Sometimes we find a really cool site on a subject we already cover and mull over which link to keep and which to set free, sometimes we keep both and add a third. We lean toward linking to cool sites maintained by people we've met in the ether, but don't use a friend's site if there's a better site elsewhere. We don't link to just anybody and seldom link to commercial sites such as "Learn to Write in Five Days" or "We Will Publish Your Book" unless there is some -- no, make that a lot of -- free, useful content. Internet Resources - Writers Resources - Writing Links & Writers Links for Writers - Word Stuff. Japanese Folktales. Selected and edited by D.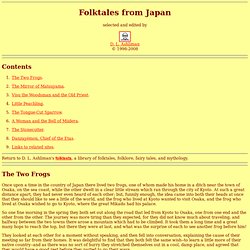 L. Ashliman © 1998-2008. The Tyee & Ten Novels Every Aspiring Writer Should Read. TYEE LIST #9: Put down that pen and curl up with these giants.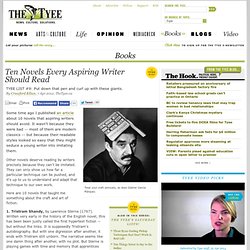 Treat your craft seriously, as does Gabriel García Márquez. Some time ago I published an article about 10 novels that aspiring writers should avoid. It wasn't because they were bad -- most of them are modern classics -- but because their readable styles looked so easy that they might seduce a young writer into imitating them. 36 Writing Essays by Chuck Palahniuk. 1: Establishing Your Authority Chuck teaches two principal methods for building a narrative voice your readers will believe in.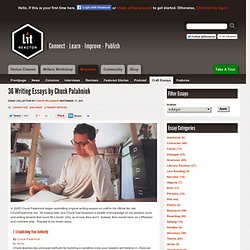 Discover the Heart Method and the Head Method and how to employ each to greatest effect. Fifty (50!) Tools which can help you in Writing. Don't Miss Any Tips! Like us on Facebook Close.
---