Writing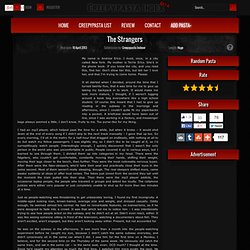 My name is Andrew Erics. I lived, once, in a city called New York. My mother is Terrie Erics.
The Strangers | Creepypasta Index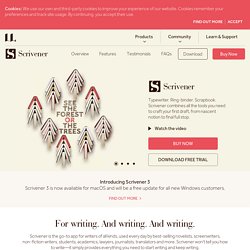 "The biggest software advance for writers since the word processor."
Scrivener
Share Book Recommendations With Your Friends, Join Book Clubs, Answer Trivia
Thirty Question Character Survey|National Novel Writing Month
Books that will induce a mindfuck
SExpand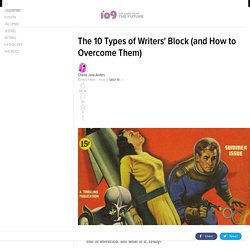 The 10 Types of Writers Block (and How to Overcome Them)
25 Things You Should Know About Character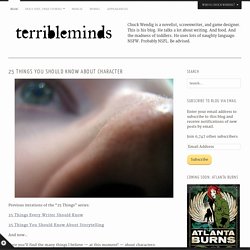 Previous iterations of the "25 Things" series:
Hook Your Readers With Tension By Laura Backes, Write4Kids.com Tension. Without it, life would be—let's face it—boring.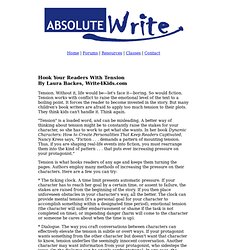 Tension
DarkCopy - Simple, full screen text editing
Synonyms for | Synonym-Finder.com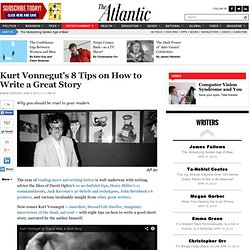 Kurt Vonneguts 8 Tips on How to Write a Great Story - Entertainment - The Atlantic
Why you should be cruel to your readers AP Images The year of reading more and writing better is well underway with writing advice the likes of David Ogilvy's 10 no-bullshit tips, Henry Miller's 11 commandments, Jack Kerouac's 30 beliefs and techniques, John Steinbeck's 6 pointers, and various invaluable insight from other great writers.
Confusing Words
For those who have asked and those who may, this collection of links for writers, researchers and the terminally curious is not, was never intended to be, and will never be the all-inclusive stash of every possible link fitting our slapdash criteria for what belongs here.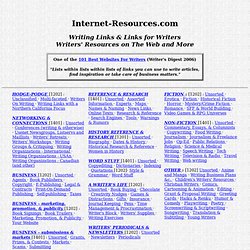 Internet Resources - Writers Resources - Writing Links & Writers Links for Writers
Internet Resources - Writers Resources - Writing Links & Writers Links for Writers - Word Stuff
selected and edited by
Japanese Folktales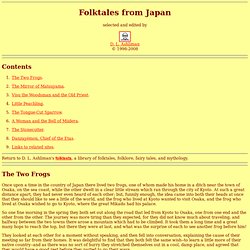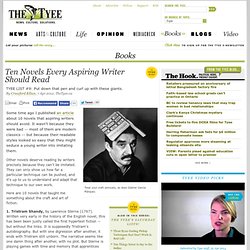 The Tyee & Ten Novels Every Aspiring Writer Should Read
TYEE LIST #9: Put down that pen and curl up with these giants.
36 Writing Essays by Chuck Palahniuk | LitReactor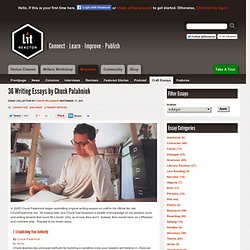 1: Establishing Your Authority Chuck teaches two principal methods for building a narrative voice your readers will believe in. Discover the Heart Method and the Head Method and how to employ each to greatest effect.
Fifty (50!) Tools which can help you in Writing