Division 3
RetJMangaWeb.pdf (application/pdf Object)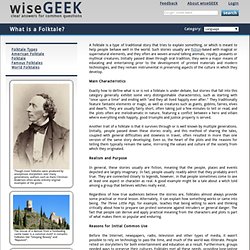 What is a Folktale?
A folktale is a type of traditional story that tries to explain something, or which is meant to help people behave well in the world. Such stories usually are fiction-based with magical or supernatural elements, and they often are woven around talking animals, royalty, peasants or mythical creatures. Initially passed down through oral tradition, they were a major means of educating and entertaining prior to the development of printed materials and modern technologies, and they remain instrumental in preserving aspects of the culture in which they develop. Main Characteristics Exactly how to define what is or is not a folktale is under debate, but stories that fall into this category generally exhibit some very distinguishable characteristics, such as starting with "once upon a time" and ending with "and they all lived happily ever after."
Forgot your password? Enter the email address associated with your account: Not a recognizable email address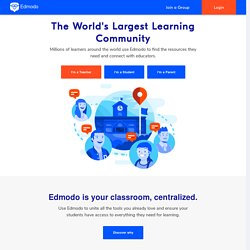 Stop Bullying Speak Up Comic Challenge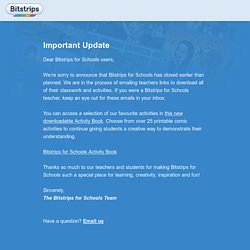 Back to School With Bitstrips! Posted on: September 03, 2013 | By: Dana Herlihey We're excited to enter another fun and educational year with Bitstrips for Schools! This year we hope to introduce teachers to a great selection of activities through our "Featured Activities" posts. You can stay up to date with our Featured Activities, news, and updates by following us on Twitter, or liking us on Facebook. This month, we're happy to help welcome students to their new classroom with Back to School activities.
Smarter Science
School District 40 | New Westminster
New features Meet the new inbox New customizable tabs put you back in control so that you can see what's new at a glance and decide which emails you want to read and when. More about the new inbox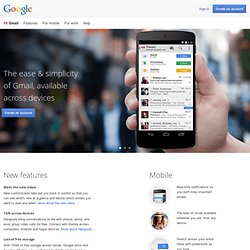 Jul14 mr.kozak it is sam go to my blog Jun18 The first step is to find what you want to link to your main page…Edmodo. You then highlight the word and click the link button above…an example is the above link or this one to Ana's blog post. Jun14
superspaghettis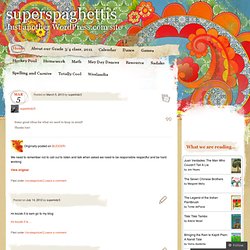 today Posted: June 18, 2012 in Uncategorized today is sunday and today we had a barbecue and we had smokeis and beef and I got to play on my ds and I got to have juice my portfolio Posted: June 15, 2012 in Uncategorized this post was my frist post
mario cart 7 crash
batime!!!
Stella's Portfolio… 1. My First Post. It Shows That Im New To The Blogosphere. Its Called Wazzup!!! 2.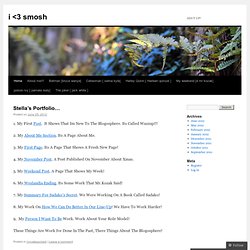 My year of grade 3 was good im going to start with my very first post I HAVE SO MUCH FUNN!!!!!!!!!!!!!!!!!!!!!! I ALSO LIKE POWER RANGERS if i got my costume made by someone i woud want to look like this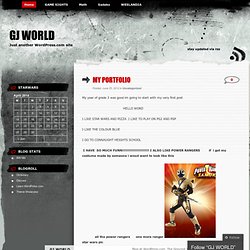 GJ WORLD
25 Jun END of school- My Favorite post before chirsmas is my videos and post about my day and talking about my class behaviar and doing stuff on my blog like ummmmmmmm…. (to be con.t)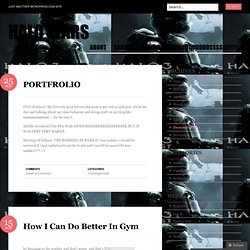 Clone wars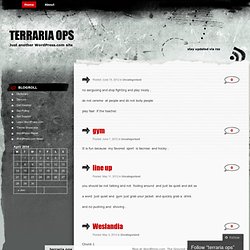 patricksuper
Posted: June 15, 2012 in Uncategorized no aerguoing and stop fighting and play nicely . do not cereme at people and do not bully people play faar if the teacher. gym
big bang
my life
puppy- pau. hanna-mom. | Just another WordPress.com site
vooop
how we could hav done better in gym We could have not been yelling puppy guarding yelling at each other tattle taling. arguing . thing's to do other than 4square you can play foot ball. socker. greson's game. my day
awsomest blog ever!!!!!!(?)
i think wesly, for no apparent reason,when he picked a fruit, as he had done many times before,he bit into the fruit.But then, he got a berserk power surge. His eyes started to glowing,and he started hovering over the ground.The fruit had given him super powers!!!He then heard loud meow-ing.He noticed a cat stuck in a tree,with a little girl,weeping under it.Before even thinking about what he should do, he found himself hurling toward the tree.
Alienvspretder2
superbat123
Edit Post ‹ GJ WORLD — WordPress
spacestars123 | Just another WordPress.com site
kittens in a cup
Jun25 On the evening of Hallowe'en, Voldemort arrived at Godric's Hollow and killed James and Lily; he started with James, who tried to stand up to him; unfortunately he did not have his wand with him and was killed immediately. Lord Voldemort then advanced on Lily, who died protecting Harry. Hersacrifice prevented the Killing Curse from working on Harry. Herlove for Harry became a barrier protecting her son; when Voldemort attempted the curse on Harry, it backfired, and instead of killing Harry, May25
SuperSam
catwithguns
sonic rules!!!!!!!!!!!!!!!!!!!!!!!!!!!!!!!!!!!!!!!
My Portfolio by superkidz3 1.My first post was about Horses,Cat's, and Turtle's.You know why I chose Horses,Cat's, and Turtle's. Horses are good runners and I did a marathon. cat's like to climb and in crash crawlies and I climb a lot.
KITTEN123456789 | Just another WordPress.com site
tanks and guns
domino | Just another WordPress.com site
this is my frist post-awesome my therd post-apple my forth post-hannah my second post-gate
blue ranger