Educação
Crisis of Capitalism
The Economics of Enough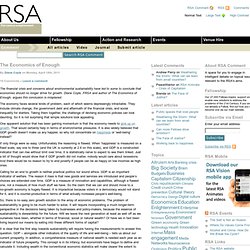 The financial crisis and concerns about environmental sustainability have led to some to conclude that economies should no longer strive for growth. Diane Coyle, FRSA and author of The Economics of Enough, argues this conclusion is misplaced.
The Internet in Society: Empowering and Censoring Citizen?
Can Free Schools Work?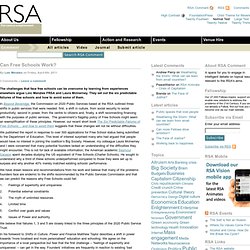 The challenges that face free schools can be overcome by learning from experiences elsewhere argue Loic Menzies FRSA and Laura McInerney.
RSA Projects
A Greener Future? 123 Talks The environmental debate has traditionally been characterized as a conflict between economic progress and preservatio... Africa: The Next Chapter 60 Talks In June 2007, TED held its first conference in Africa, titled "Africa: The Next Chapter." Thought leaders from across... Animals That Amaze 73 Talks What do animals have to do with technology, entertainment, design and the world of ideas?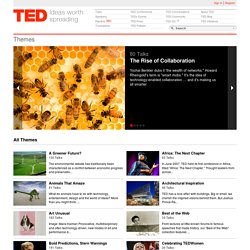 Chimamanda Adichie: O perigo da história única