Seeds
Save . Our . Seeds !
Plant . Pollinate . Renew Our Supplies !
Secrets Of Wealth and the Wish to
Live Long and Prosper
for All Millenia ! Nov 10
2014 Livingston Certified Organic vegetable seeds, Organic herb seeds
Seeds from Whatcom Seed Company - Catalog of Rare, Exotic, Unusual Garden Seeds
Seeds of Change Homepage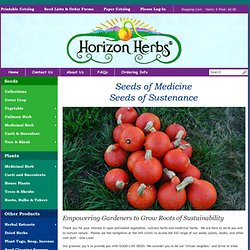 Empowering Gardeners to Grow Roots of Sustainability Thank you for your interest in open pollinated vegetables, culinary herbs and medicinal herbs. We are here to serve you and to nurture nature.
Organic & Heirloom Seeds from Heirloom Organics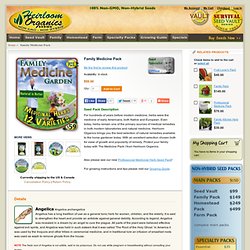 Medicinal Herb Seeds | Heirloom Open-Pollinated Non-Hybrid Medicinal Herb Seeds
 Angelica Angelica archangelica Angelica has a long tradition of use as a general tonic herb for women, children, and the elderly. It is said to strengthen the heart and provide an antidote against general debility. According to legend, Angelica was revealed in a dream by an angel to cure the plague.
Veseys
Cubit's Ethical Seeds for Edible Gardens by cubits on Etsy
J.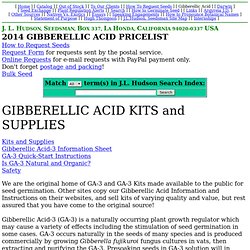 Gibberellic Acid
J. L. Hudson, Seedsman
Trade Winds Fruit - Tropical Fruit and Plant Seeds
Kokopelli Seed Foundation for organic seeds
E & M Seeds | Organic Open-Pollinated Heirloom SeedsE & M Seeds
What is the Seedipedia? This is wiki serves a number of purposes: to provide information on heirloom, non-proprietary-gmo and land-race (wild) vegetables, fruits and herbs, as well as seed propagation, and, most importantly, seed sources. This will include hybrid, non-hybrid, varieties, cultivars and species types.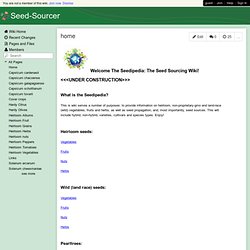 Monsanto-Free Seed Companies
Seeds
10 Best Heirloom Seed Companies as Selected By Readers
© Ramon Gonzalez When I set out to publish the post on seed sources for foodies, Kitchen Gardeners, and Chefs I did not intend to create an all-inclusive list of seed sources. I thought I would just highlight four of them, and maybe TreeHugger readers would find one they had not heard of before. I expected the post would be well-received because of the seed companies that I chose.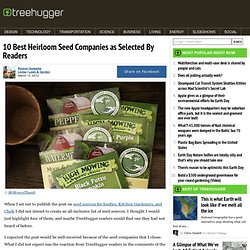 Plants have been revered through out history for their magical healing powers. In a dire situation where over the counter medicine is no longer available, many will be forced to turn their backs on modern medicine and reacquaint themselves with more homeopathic and natural forms. In this type of situation, many will be turning to alternative medicines to alleviate and assist some of the more chronic health issues such as high blood pressure, menopausal symptoms, migraines, anemia and arthritis.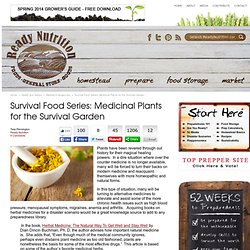 Survival Food Series: Medicinal Plants for the Survival Garden