New Artsy
How Would Major Cities Look Like With Lights Off? Most likely we will never be able to see city skies entirely free from artificial light and atmosphere pollution.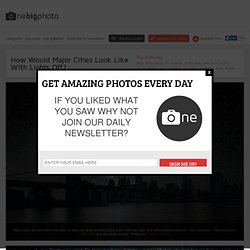 Not anymore. That is history. New York and Brooklyn bridge. Photo by: Thierry Cohen Photographer brought peace to the ever buzzing cities by digitally mixing two worlds into one. Fractal World Gallery Thumbnails : cosmic recursive fractal flames or flame fractals. Fractal World Gallery contains a collection of Pure flame fractals, fractal flame composites, fractals, etc: established 1998 Flame Fractals date from 1998 to the Present. by Cory Ench © 2007 Images from this gallery may only be used with artist's permission Fractal software includes Frax Flame and Apophysis for cosmic recursive fractal flames.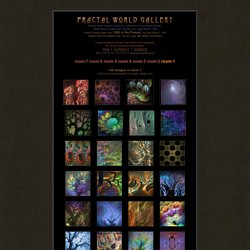 FAQ I CONTACT I DONATE More artwork by Cory Ench at www.enchgallery.com 120 images in room 1 click on the thumbnails for larger image size 168 images in room 7 120 images in room 6 120 images in room 5 120 images in room 4 120 images in room 3 132 images in room 2 120 images in room 1 Other non fractal art by Cory Ench at home Thanks for viewing the Fractal World Gallery. Don't forget to sign our guestbook and give some feedback. A Wall That Plays Music When It Rains. Art, Charts, and Diagrams | Multisense Realism. Elevator 'art installation' crash-lands in London's Leicester Square. The publicity campaign for The Twilight Zone Tower of Terror took a surprising step today when a crashed lift cabin mysteriously appeared in London's world-famous Leicester Square -- complete with bellhops!
, Public art installations. We've seen colourful Cow Parades, Super Lamb Bananas and many more… but a crashed lift? ProtoZone Interactives. Why golden ratio pleases the eye: US academic says he knows art secret | Art and design. From Leonardo da Vinci to Le Corbusier, the golden ratio is believed to have guided artists and architects over the centuries.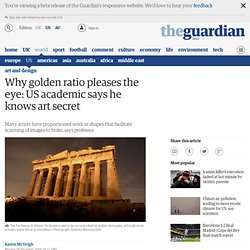 Leonardo is thought to have used the golden ratio, a geometric proportion regarded as the key to creating aesthetically pleasing art, when painting the Mona Lisa. The Dutch painter Mondrian used it in his abstract compositions, as did Salvador Dali in his masterpiece The Sacrament of the Last Supper. Colorsystem. 16 tips to improve as a graphic designer. Graphic design is a field that is quickly changing, both creatively and technically, and while it is easy to get caught up in learning new technical skills, it is just as important to focus improving and pushing the limits of our creativity.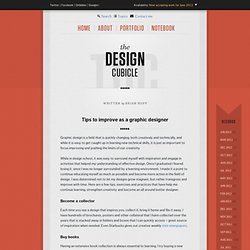 While in design school, it was easy to surround myself with inspiration and engage in activities that helped my understanding of effective design. Once I graduated I feared losing it, since I was no longer surrounded by a learning environment. I made it a point to continue educating myself as much as possible and become more active in the field of design. I was determined not to let my designs grow stagnant, but rather transgress and improve with time. Here are a few tips, exercises and practices that have help me continue learning, strengthen creativity and become an all around better designer. Design Stuff Daily. Copyright Awareness Week. Articles VISUAL ART CASES - DERIVATIVES Intro by Monica Corton Slide Notes by Nancy Wolff, Esq.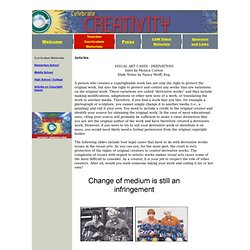 A person who creates a copyrightable work has not only the right to protect the original work, but also the right to protect and control any works that are variations on the original work. These variations are called "derivative works" and they include making modifications, adaptations or other new uses of a work, or translating the work to another media. Therefore, if you find a work that you like, for example a photograph or sculpture, you cannot simply change it to another media (i.e., a painting) and call it your own. You need to include a credit to the original creator and identify your source for obtaining the original work. Walking Cardboard Animal Kits | Kinetic Creatures.
If children's drawings were made into toys… Ferrofluids Go Next Level Technicolor In Fabian Oefner's Amazing Images. A ferrofluid is a magnetized liquid that creates all manner of bizarre patterns that look like the surface of a distant planet's moon.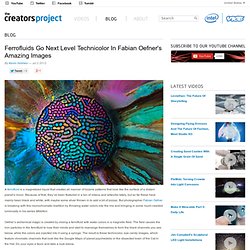 Because of that, they've been featured in a ton of videos and artworks lately, but so far these have mainly been black and white, with maybe some silver thrown in to add a bit of pizzaz. But photographer Fabian Oefner is breaking with this monochromatic tradition by throwing water colors into the mix and bringing in some much-needed luminosity in his series Millefiori. Eco-Art Old tires turned into Gothic art. Eco-Art : Old tires turned into Gothic art December 5th, 2012 Ivan Ganchev Bull sculpture – animal and gothic art made from old tires Gothic art has a new appearance and it is in the artworks of Korean artist Yong Ho Chi.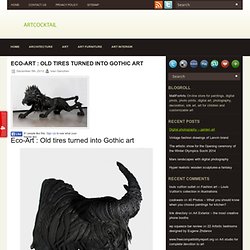 Each of you has come across the name recycling old tires, right? Eco Arts: Scary skull crafted from old kitchen utensils. Eco Arts: Scary skull crafted from old kitchen utensils Eco Factor: Taking recycling to the extreme.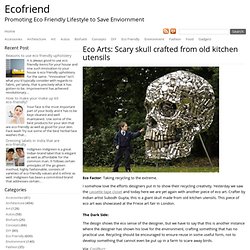 I somehow love the efforts designers put in to show their recycling creativity. Yesterday we saw the cassette tape closet and today here we are yet again with another piece of eco art. Crafter by Indian artist Subodh Gupta, this is a giant skull made from old kitchen utensils. This piece of eco art was showcased at the Frieze art fair in London.The Dark Side: HANDMADE PAPER ARTS. Posted by: otilrotcod on Sep 16, 2011 Tagged in: Untagged STEP 1 (SOAKING OF PAPER) Soak paper in a DEEP CONTAINER.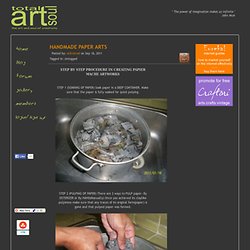 Make sure that the paper is fully soaked for quick pulping. STEP 2 (PULPING OF PAPER) There are 2 ways to PULP paper- By OSTERIZER or By HAND(Manually) Once you achieved its claylike pulpiness make sure that any traces of its original form(paper) is gone and that pulped paper was formed. 3D animated origami instructions to make a peace crane, flapping bird, and football shirt. How To Draw. To make all of these Instructables, download this collection of How To's as an ebook. Download » "How to Draw" is a collection of tutorials that will teach you everything from perspective basics to shading chrome. Never picked up a pencil before? Fear not! From simple line drawings to modern art and easy animations, we've got you covered. No, they¿re not photographs: Astonishing acrylic paintings which are so detailed they look like they were taken on a camera.
By Damien Gayle Published: 11:28 GMT, 9 June 2012 | Updated: 14:56 GMT, 9 June 2012 With their spectacular use of focus and reflected light, these incredible artworks look like carefully composed still-life photographs. But in fact they are all painstakingly rendered on canvas with acrylic paints by Canadian artist Jason de Graaf.
The hyperrealistic paintings, which almost appear as if they are computer generated, are like freeze frames of a world more magical than our own - inspiring the term Magic Realism as a description. 40 Inventive Fantasy Art Tutorials Using Photoshop. Photo Montage technique always need to share with others, so we are sharing some beautiful imaginations about fantasy art using Adobe Photoshop, As designers, of course, we are exceptional with large amounts of imagination that helps us create cool and exclusive images. We tend to formulate a meaningful image that expresses cognizant and sub-conscious desires.
Whatever the ingredients of the fantasy scene are, the results are always the same, beautiful, mysterious and thought provoking. Fubiz™ Foodscapes: amazing food art by Carl Warner. Universal property of music discovered. Musical DNA' Turns Music Lessons Into 3D Light Show. Tom Lehrer's "The Elements". A Flash animation by Mike Stanfill, Private Hand.
Dramatic Need :: Children's Monologues. NEW MATH by Craig Damrauer. Fractals. Kaleidoskope. Silk. Synaptic Stimuli. Color Trends + Palettes :: COLOURlovers. CrazyIllusion.com - Optical Illusion. Fluid Motion Simulations and Artwork. E everyday: Awesome Behind The Scenes Photos from Horror Movies. Magical Basket Mirror Baffles The Mind. Mark Jenkins // Street Installations. Outsider: A full-color science fiction comic. Laser lights and slow motion dogs "flying" like.
Mauvaisgout.net. #5 Universe Ring. What is Science Fiction? IF YOU LIKE THIS page of ULTIMATE SCIENCE FICTION WEB GUIDE. Monkey Business: Can A Monkey License Its Copyrights To A News Agency? Originality in photographs according to US Court of Appeals. First Circuit Strikes a Pose: Harney v Sony Pictures | Copyright Alliance. Obama Administration Demands 'Hope' Artist Shepard Fairey Serve Prison Time. The Obama "Hope" Poster & The New Copyright Controversy. Reflections on the Hope Poster Case 25HarvJLTech243.pdf.
Isleworth Mona Lisa Declared Authentic By Swiss-Based Art Foundation And More Art News (PHOTO) The Top 100 'Pictures of the Day' for 2012. Wow! History's most iconic photos in colour. Non-Photography Websites That Help Photographers. Presentation, Presentation, Presentation. About 50 Watts. J. Mayer H. Architects' Metropol Parasol opening this Sunday. Cinema Paradiso: An Architect-Designed Theater in Switzerland.
New Artista. Art Fairs, Festivals and Outdoor Exhibitions | Art Now. Craftster.org - A Community for Crafts and DIY Projects with Free Craft Ideas, Inspiration, Advice and More. Craft Projects | Cut Out. Explore Art. Maybe Someday. Crafty. New Photo Technica. Modern Culture. Films. New Videoish. Museums.
Polymath Renaissance. Dance. Music. New Musica. EDUCATION. Libraries. Copyright Patent. Data Viz. Viz IT. ART. FUN STUFF. COOL STUFF. New 2 View. Data Aesthetics. Artists. Craft. Psychedelica Art. Recyclart.
---