Cool photos
Get flash to fully experience Pearltrees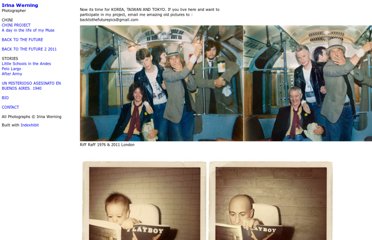 Now its time for KOREA, TAIWAN AND TOKYO.
The world is full of beautiful strange and fantastic buildings that are the examples of amazing architecture.
Go Discovery! It was October 23, 2007 at 11:40am EST when I had my first ride to space on Discovery. She's beautiful… just sad that this will be her last voyage. Looking forward to climbing aboard the flight deck when Discovery arrives at the Space Station in November. (9-23-2010). Incredible Photos from Space: Larry Tanner, NASA. Special thanks: Bethbeck's blog
It never ceases to amaze me: just when I think I've seen every possible permutation of an artform or technique—be it figurative sculpture, stop motion animation, or in this case, high speed photography—somebody comes along and manages to do something radically different.
The just-turned-21 Hubble Space Telescope has spent its entire life taking photographs of such enormous, otherworldly things that words stop working. And the events in its photographs happened so long ago, notions of time stop working too. But don't speak, and forget about the time.
Wildlife — By Stephanie on January 11, 2010 at 10:58 am Canada goose protects her young Ever have one of those moments when you think to yourself, "Boy, I wish I had my camera?!" Well, you can enjoy the good fortune of the photographers who were not empty handed when they shot these amazing animal pictures. These high-speed images are treasures that tell stories we rarely get to see – let alone capture – in stunning detail. Incredible wildlife photography like this takes a steady hand and sharp eye.