ESL activities
Oral English Activities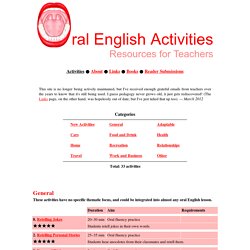 This site is no longer being actively maintained, but I've received enough grateful emails from teachers over the years to know that it's still being used.
Technology lesson plans for ESL Teachers
PowerPoint Games
Word search puzzles are a good way for kids to learn new words and improve their spelling.
Word Search Maker - Free Online Word Search Puzzle Generators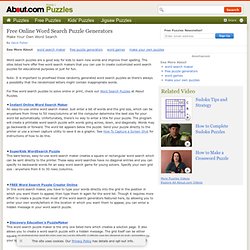 Free Reading Comprehension Worksheets
"Your reading comprehension materials are the best I've found on the web. They are so thorough and comprehensive!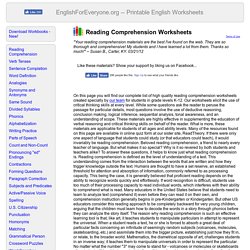 Enhancing English Vocabulary Learning and Teaching at Primary Level is a resource package produced by the English Language Education Section, Curriculum Development Institute, the Education Bureau, the Hong Kong Special Administrative Region, in support of the implementation of the English Language Curriculum Guide (Primary 1-6) (2004). Materials in this resource package are mainly adapted from the learning and teaching materials developed in the 'Seed' Project on 'The Magic of Words: Enhancing Effectiveness of English Vocabulary Learning and Teaching at Primary Level'. Aims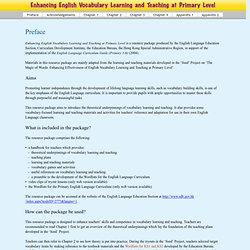 Enhancing Vocabulary Learning and Teaching at Primary Level
Whether you're currently enrolled in a language program or not, take advantage of free online instruction from an experienced teacher.
Chaîne de JenniferESL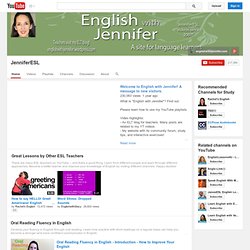 Haiku LMS | The K12 learning management system |
Randall's ESL Cyber Listening Lab - For English as a Second Language
Second Grade Vocabulary Games
as possible. Online vocabulary games are an excellent resource tool that can be used both in the classroom and at home.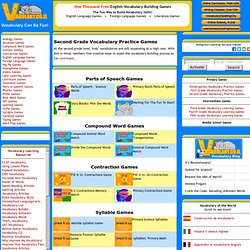 Free printable English worksheets, wordsearches, crosswords, board games, grammar worksheets, phonics worksheets to print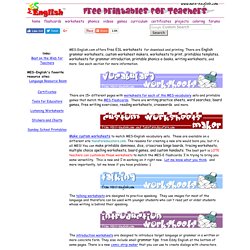 MES-English.com offers free ESL worksheets
Chaîne de JenniferESL
Printable Teacher Forms and Templates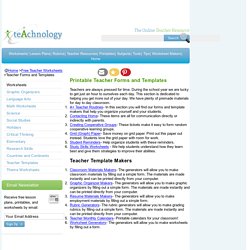 Busy Teacher Forms
World English : test, learn and study the English language online
Cakir - Musical Activities for Young Learners of EFL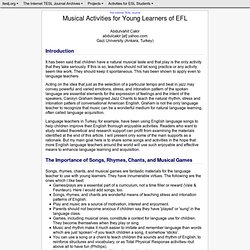 The Internet TESL Journal Abdulvahit Cakirabdulcakir [at] yahoo.comGazi University (Ankara, Turkey)
Activities for ESL/EFL Students (English Study)
World English : test, learn and study the English language online
Free printable English worksheets, wordsearches, crosswords, board games, grammar worksheets, phonics worksheets to print