Images
SexFacts_tsj.jpg (JPEG Image, 640x4251 pixels) Snail-mail.jpg (JPEG Image, 800x600 pixels) Conrad Maldives Rangali Island's unique underwater suite (NOT photoshop) Wolf and tiger cubs brought together to form a unique bond of endangered species. By Mail Foreign Service Updated: 14:21 GMT, 14 May 2010 In the wild, a chance meeting between a wolf and a tiger would not be this adorable.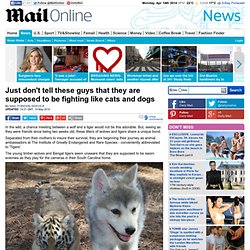 But, seeing as they were friends since being two weeks old, these litters of wolves and tigers share a unique bond. Separated from their mothers to insure their survival, they are beginning their journey as animal ambassadors at The Institute of Greatly Endangered and Rare Species - conveniently abbreviated to 'Tigers'. Friendly Atheist » What Jesus Would Do. Plitvice Lakes National Park, Croatia. The stunning Plitvice Lakes National Park lies in the Lika region of Croatia.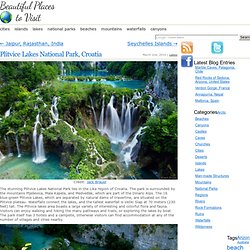 The park is surrounded by the mountains Plješevica, Mala Kapela, and Medveđak, which are part of the Dinaric Alps. The 16 blue-green Plitvice Lakes, which are separated by natural dams of travertine, are situated on the Plitvice plateau. Netherlands_water_H1.jpg (JPEG Image, 1606x1706 pixels) - Scaled (44%) Turtle_eating_flower_girl-600x400.jpg (JPEG Image, 600x400 pixels) Another World on Photography Served. Or2dv.jpg (JPEG Image, 588x720 pixels) We-wont-fight-final.jpg (JPEG Image, 585x391 pixels) Snow.jpg (JPEG Image, 500x667 pixels) Coffeei.jpg (JPEG Image, 703x772 pixels) - Scaled (97%) 'SOCIETY' Cute animal..thing (: Bubble. Death of a Stormtrooper. Thors' Well. Unicorns and Marshmallows. Real Love by Anze Malovrh. It's tea time! Paper Vs. Rock. The real Barbie and Ken. Bunny Shadow.
---
wj49 Mar 11 2011

glad you have a curious mind...i just wrote a comment but i think i erased it before it was recorded....nice to know u r gay. cute too.....anyway that's not a come-on just an acknowledgement. have a good nite...past my bedtime! will
---