Food & Recipes
10 Jello Shots Worth the Hangover. Copycat Candy Recipes. To make all of these Instructables, download this collection of How To's as an ebook.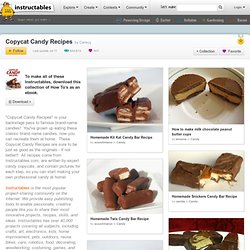 Download » "Copycat Candy Recipes" is your backstage pass to famous brand-name candies! Nutella Mug Cake | The Family Kitchen. I have been experimenting with different mug cakes every since I heard about them about a year ago.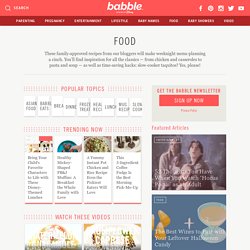 None of them have been winners. They were either too chewy, too dry, or not sweet enough. Well, I continued experimenting, and thought why not add some decadent Nutella into the mix. I modified the classic mug cake recipe, added Nutella, and a little more milk and oil than I had been using before. The results were beyond amazing. Peanut Butter- S'Mores Turnovers | recipegirl.com. Peanut Butter- S'Mores Turnovers I'm not much of a camper.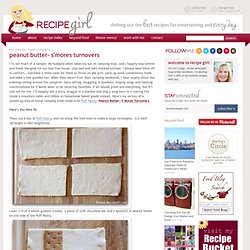 My husband often takes my son on camping trips, and I happily stay behind and thank the gods for our bug-free house, cozy bed and well-stocked kitchen. I always send them off in comfort… marinate a little meat for them to throw on the grill, pack up some convenience foods and bake a few goodies too. Food Network - Easy Recipes, Healthy Eating Ideas and Chef Recipe Videos. Homemade Coffee Creamer. My friends tell me the one thing they can't give up is their flavored coffee creamer.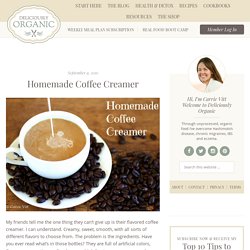 I can understand. Creamy, sweet, smooth, with all sorts of different flavors to choose from. Most favorited all-time. 7UP Mixers. Mingmakescupcakes.yolasite. Twenty for Twenty Article. Common Ingredient Substitutions Article.
---