UI design
Velours d ameublement rayures,rouge;prune,mauve - Boutique www.vente-de-tissus-en-ligne.com. Shadow | preview mobile web. Foundation: Rapid Prototyping and Building Framework from ZURB. Codrops. A proof-of-concept effect recreation of the animation seen in a prototype app by Marcus Eckert.
The idea is to flip a grid item in 3D, expand it to fullscreen and reveal some associated content. We've created two demos with a vertical and a horizontal rotation. read more Some inspiration and ideas for item transitions considering different scenarios and use cases, including a small component, a full-width image header and a product image with a transparent background. State transitions are done using CSS Animations. read more. Center for Creative Leadership: leadership at CCL.org, leadership Development, leadership Training, Executive Coaching, CCL. Publications by Jim Bumgardner. Books Flickr Hacks (with Paul Bausch), O'Reilly, 2006 Masters Kakuro: 172 Challenging Puzzles, Ulysses Press, 2006 Beat the Clock Kakuro: 214 Easy to Hard Puzzles with Target Time Limits , Ulysses Press, 2006 Simple Kakuro: 214 Beginner's Puzzles, Ulysses Press, 2006 Papers and Essays Emergent Orange, Self-published draft, 2013 Kircher's Mechanical Composer: A Software Implementation, Bridges Proceedings, 2009 The Whitney Music Box, Bridges Proceedings, 2009 Variations of the Componium, Self-published draft, 2013 Tracking Twitter's Growth after Snowflake, Digisynd White Paper, 2010 Puzzle Building and the Creative Mind Mung Being Magazine Information Theory and Art, Mung Being Magazine Mochas and Modern Medicine at Krazydad.com On Birds and Birding at jbum.com The Art of Computer Deception at jbum.com (a catalog of ways to accomplish magic tricks on a computer) Interviews.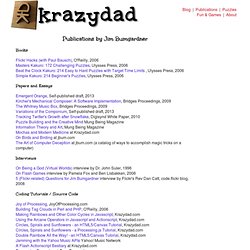 The Product. Copenhagen Institute of Interaction Design. ITP: Tisch School of the Arts at NYU. Skip to content home > ITP Visit ITP's Website Undergraduate AdmissionsGraduate Admissions Academic ServicesStudent LifeFinancial Aid and ScholarshipsCareer DevelopmentCounseling ServicesInternational StudentsIncoming StudentsGraduationForms.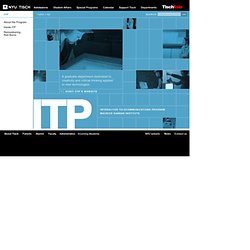 CreativeApplications.Net | Apps That Inspire... Industrial design magazine + resource / photos. Download and Start Creating Games. O'rio mid 1800 Reclaimed Wood Table from Unite Two Design | BallerHouse.com. Furniture made out of reclaimed wood has a charm of its own.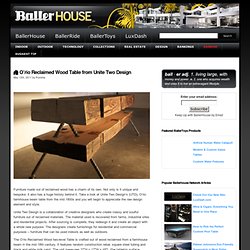 Not only is it unique and bespoke, it also has a huge history behind it. Take a look at Unite Two Design's (UTD), O'rio farmhouse beam table from the mid 1800s and you will begin to appreciate the raw design element and style. Unite Two Design is a collaboration of creative designers who create classy and soulful furniture out of reclaimed materials. The material used is recovered from farms, industrial sites and residential projects. Reclaimed Wood Tables Made Of 1800′s Beams. 1800s Reclaimed Wood: Tables from Unite Two Design.
DITTO. ShiftSpace | mix, annotate, shift, share, any website, anywhere. Harmony. Architecture magazines - pdf-mags.com - Almost everything about PDF magazines. Font Links - Typography. Vous souhaitez en savoir plus ?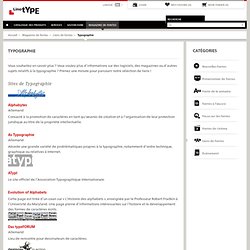 Vous voulez plus d'informations sur des logiciels, des magazines ou d'autres sujets relatifs à la typographie ? Prenez une minute pour parcourir notre sélection de liens ! Sites de Typographie. About Motionographer. Motionographer (pronounced like "oceanographer") seeks to be a source of inspiration for filmmakers, animators and designers by sharing: outstanding work from studios, freelancers and studentsfeature stories that give readers a closer look at influential studios and individualscommentary that sparks discussion or introspection about the creative processmiscellaneous items that Motionographer contributors find interesting Motionographer isn't just about motion graphics.
Inspiration can come from anywhere, and the Motionographer contributors hope to provide you with interesting material regardless of the medium in which it was created. ThemeBuilder. Instructions Button Menu Grid TabStrip.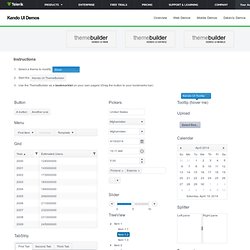 10 Awesome Free Tools To Make Infographics. Who can resist a colourful, thoughtful venn diagram anyway?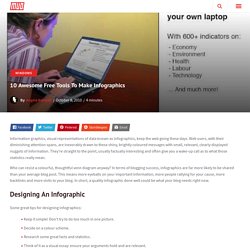 In terms of blogging success, infographics are far more likely to be shared than your average blog post. This means more eyeballs on your important information, more people rallying for your cause, more backlinks and more visits to your blog. Cacoo - Create diagrams online Real time collaboration. Shapecatcher: Draw the Unicode character you want! About. You know what some character looks like, but you've forgotten its name or its Unicode code point.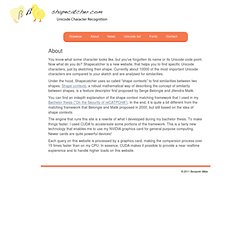 Now what do you do? Shapecatcher is a new website, that helps you to find specific Unicode characters, just by sketching their shape. Currently about 10000 of the most important Unicode characters are compared to your sketch and are analysed for similarities. En:users:manual:0.4.3b:index [Pencil Wiki ] By P.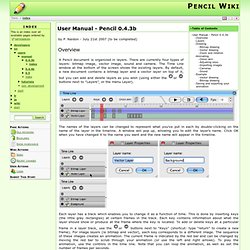 Naidon - July 21st 2007 (to be completed) Overview A Pencil document is organized in layers. There are currently four types of layers: bitmap image, vector image, sound and camera. Home - Pencil Project. User Guides - Pencil Project. Bien plus qu'un wiki. XWiki Offers XWiki is a feature rich tool that's secure, easy to use and more organized. At the same time it's a light and powerful development platform that allows you to customize the wiki to your specific needs. To try it out, download XWiki Enterprise or open a free XWiki Cloud instance. De l'importance du partage d'information ! Open Source Wiki and Content-Oriented Application Platform (Main.WebHome) - XWiki.org. About the Book - Designing Interfaces. Designing Interfaces, Second Edition.
Interaction Design Pattern Library - Welie.com. Patterns in Interaction Design.
---