Archiweb
Les quatre aveugles et l'éléphant web (4). Web, web, web...
Tim Berners-Lee: The next Web of open, linked data - une vidéo High-tech et Science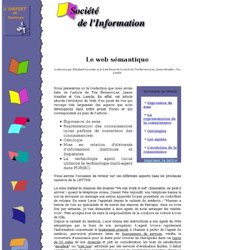 Nous présentons ici la traduction que nous avons faite de l'article de Tim Berners-Lee, James Hendler et Ora Lassila. En effet, cet article aborde l'évolution du Web d'un point de vue qui recoupe très largement des aspects que nous développons dans notre projet Forsic et qui correspondent au plan de l'article : Expression du sens Représentation des connaissances (nous parlons de conversion des connaissances) Ontologie Mise en relation d'éléments d'information distribués et disparates La technologie agent (nous utilisons la technologie multi-agent dans FORSIC).
Pareille question n'aurait eu d'écho, il y a quelques années à peine, qu'au sein de la communauté des chercheurs attachés à transformer une vision pleine de promesses en réalité tangible.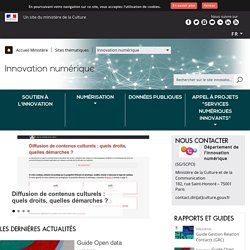 The Semantic Web is a web of data.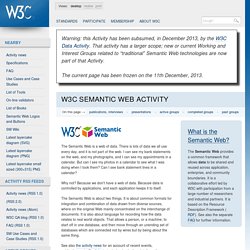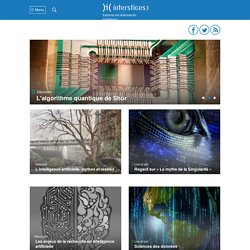 eNq9V01T2zAQvfdXeHzHjiGE0nFg2hTazMA0BTLtLaPY60SpkMxKzkd/fddOKDYTF3Ci3mxL3re72t33FJ4v74UzB9Rcya4beC3XARmpmMtJ1x3eXR68d8/PnHfhjM1ZeV/Ha43ax64TCaZ1182XvTEwqb2f11efgSwAuvSjE6rxDCJT2ZgZLryvTE+vWVpscsK54rFzD2aq4q6bZmb92Qm1QXLlLFVomOgxAxOFq9DffK7smTHBlR4dB4cnlQ2hnxt/FQzXPxT+0imLYIBqzmOIt2MlTGhoipIs4gEz075M1HbrfikUn0VRBlw0BVs8BlSTtFG7ebKGGvCKyYndXPWUNLA0ecq2AzQPYFCUlUX3szxDKmKiJv0Jjoa3TY0jPNwCzgX8Izd+zHUq2Mqb6XQHnO8Z4Oq2eN2Ow+PuHvpvzDQMUWyHmBqT6g++z6kcUBsegfY49ZC/Q1zWagtBqwxpjNRankX3ep+NTrOLy1gttIUypk5hyGgdkEa2xX6JMkSQ5j8M+kGFUSyGxHVfXiLV2bck4XVj2GDWGCAtHc0z66/i3nqEcntXLdMKQ2SrimlBVOCth4TrCJATMyWp8NfWBoaKFJZdt/X0/cWDLfY8JaR4K+Af/S+thf466AZshraZoKcyaeqqujkPcN0zy00lc9AWg2AztryBh36N7Y+0TK6Yg9ZBcHTaOjwMToPOcTvYUWEU/Gm1Q29K09oq0Kc1wdlWHKyOphNsPGWKebndajRqdzpHncZDv1y9+6bhh/xM75BuJoIwajLuszQV3F/AmB6IlYmaT4J9knOajZ8hy0wI/82H+2ZttG+VQQmlAZCBNsObvj3JSbK/XnI2Sh1ZfNFxC8mqueg1CoFESzYWPGKGLuE2RZgtUbxe2W7zy8XdDvz35LHV8d2rylOLWJse2tzv9i8aqR1evjvm/bAbd28Uj8VE/VayRlOvm2UH2X7xdndL6jP0c1FMD38AlecvdA==