Archiweb
Les quatre aveugles et l'éléphant web (4). Web, web, web...
Je travaille dans l'édition. Je sais, c'est curieux, certains d'entre vous se demandent s'ils n'auraient pas loupé le dernier rebondissement de ma vie professionnelle ; je vous rassure, au départ c'est juste une bizarrerie d'organigramme : au Centre Pompidou, le service qui s'occupe du site web est rattaché à la direction des éditions. Au départ, on coexistait un peu, les éditions et moi. Et puis petit à petit, à force de m'intéresser, de monter des projets ensemble, d'assister aux réunions de service, de plancher sur le budget, j'ai fini par avoir l'impression de faire quand même partie de la famille.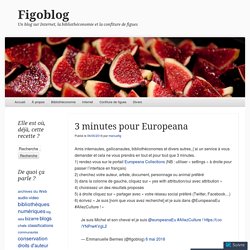 The Semantic Web is a web of data. There is lots of data we all use every day, and it is not part of the web. I can see my bank statements on the web, and my photographs, and I can see my appointments in a calendar. But can I see my photos in a calendar to see what I was doing when I took them?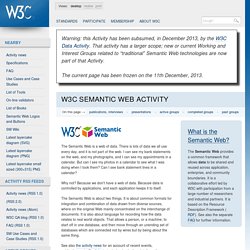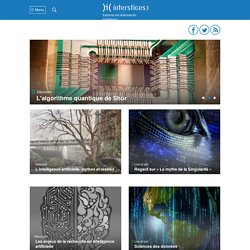 eNq9V01T2zAQvfdXeHzHjiGE0nFg2hTazMA0BTLtLaPY60SpkMxKzkd/fddOKDYTF3Ci3mxL3re72t33FJ4v74UzB9Rcya4beC3XARmpmMtJ1x3eXR68d8/PnHfhjM1ZeV/Ha43ax64TCaZ1182XvTEwqb2f11efgSwAuvSjE6rxDCJT2ZgZLryvTE+vWVpscsK54rFzD2aq4q6bZmb92Qm1QXLlLFVomOgxAxOFq9DffK7smTHBlR4dB4cnlQ2hnxt/FQzXPxT+0imLYIBqzmOIt2MlTGhoipIs4gEz075M1HbrfikUn0VRBlw0BVs8BlSTtFG7ebKGGvCKyYndXPWUNLA0ecq2AzQPYFCUlUX3szxDKmKiJv0Jjoa3TY0jPNwCzgX8Izd+zHUq2Mqb6XQHnO8Z4Oq2eN2Ow+PuHvpvzDQMUWyHmBqT6g++z6kcUBsegfY49ZC/Q1zWagtBqwxpjNRankX3ep+NTrOLy1gttIUypk5hyGgdkEa2xX6JMkSQ5j8M+kGFUSyGxHVfXiLV2bck4XVj2GDWGCAtHc0z66/i3nqEcntXLdMKQ2SrimlBVOCth4TrCJATMyWp8NfWBoaKFJZdt/X0/cWDLfY8JaR4K+Af/S+thf466AZshraZoKcyaeqqujkPcN0zy00lc9AWg2AztryBh36N7Y+0TK6Yg9ZBcHTaOjwMToPOcTvYUWEU/Gm1Q29K09oq0Kc1wdlWHKyOphNsPGWKebndajRqdzpHncZDv1y9+6bhh/xM75BuJoIwajLuszQV3F/AmB6IlYmaT4J9knOajZ8hy0wI/82H+2ZttG+VQQmlAZCBNsObvj3JSbK/XnI2Sh1ZfNFxC8mqueg1CoFESzYWPGKGLuE2RZgtUbxe2W7zy8XdDvz35LHV8d2rylOLWJse2tzv9i8aqR1evjvm/bAbd28Uj8VE/VayRlOvm2UH2X7xdndL6jP0c1FMD38AlecvdA==