Science
Featured post Lapel Pins are small pins that are worn on the lapel of dress jackets. They are a sure way of indicating affiliation of someone to a cause or an organization. They can also be purely ornamental especially when worn on a dress jacket's lapel. They are also used in symbolizing achievement. Members of an organization can also use them to show that they belong to an organization.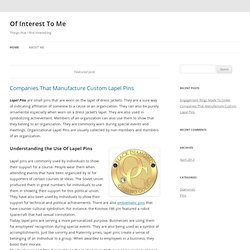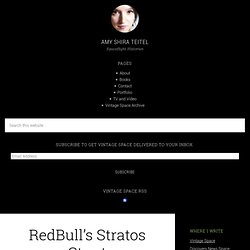 RedBull's Stratos Stunt | Amy Shira Teitel
Baumgartner, covered in RedBull logos, begins his fall at just over 128,000 feet. Credit: Handout/Getty Images via The Guardian According to YouTube, eight million people watched Felix Baumgartner's high altitude jump on Sunday morning.
The Shorty Awards - Honoring the best of Twitter and social media
News BOINC-rendered movie released The animated short Big Buck Bunny has been released in hi-res (4Kx2K), high frame rate (60 FPS) and stereo. The rendering was done using BOINC by the Big and Ugly Rendering Project. 19 Dec 2013, 2:58:34 UTC · Comment Portuguese article on BOINC A new Portuguese-language article discusses BOINC and several of the projects that use it. 2 Dec 2013, 0:57:33 UTC · Comment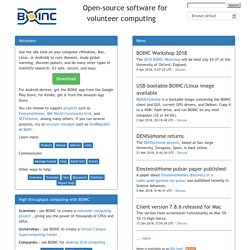 Discover the cosmos! Each day a different image or photograph of our fascinating universe is featured, along with a brief explanation written by a professional astronomer. 2014 April 14 An Unusual Globule in IC 1396 Credit & Copyright: T.