Photies
Feast yer een...
Spine-chilling photographs from the rooftop of Asia's tallest buildings. Coolest Creatures | The Social Hub. Old pictures. Man Attempts To Hug a Wild Lion. What Happens Next Stunned Me. Kevin Richardson is a South African zookeeper renowned for being so intimate with lions that he has been accepted into several prides.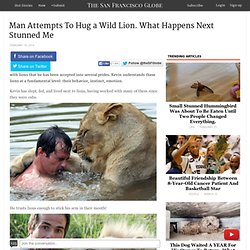 Kevin understands these lions at a fundamental level: their behavior, instinct, emotion. Kevin has slept, fed, and lived next to lions, having worked with many of them since they were cubs. He trusts lions enough to stick his arm in their mouth! A Visualization Of World War II Like You've Never Seen Before. Moving On: A Stop-motion Music Video for 'James' Made with Yarn by Ainslie Henderson. Costică Acsinte Archive's Photostream.
I Am Tom Moody. What Africa might look like if it had never been colonized[1,699px ×2,400px] Bestofboth1. An Animated Video of The Scream - this is Truly Amazing! Wow!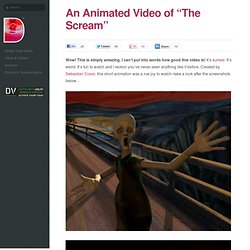 This is simply amazing. I can't put into words how good this video is! Ouka ring art performance. Paglo. Astronomy Picture of the Day. Discover the cosmos!
Each day a different image or photograph of our fascinating universe is featured, along with a brief explanation written by a professional astronomer. 2014 April 14 An Unusual Globule in IC 1396 Credit & Copyright: T. Rector (U. Alaska Anchorage) & H. Space Timelapse: Temporal Distortion by Randy Halverson. Am. Eyewitness: Sichuan province, China | World news.
The Wonder of Ice Caves. Where you have lava tubes or limestone passage ways below the ground, occasionally a rare form of cave evolves – the .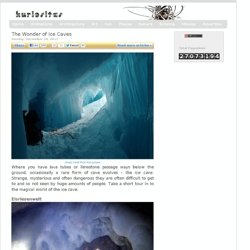 Strange, mysterious and often dangerous they are often difficult to get to and so not seen by huge amounts of people. Take a short tour in to the magical world of the ice cave. The Mysterious Plain of Jars. Often referred to as "an Asian version of Stonehenge", the Plain of Jars is one of the most enigmatic sights on Earth.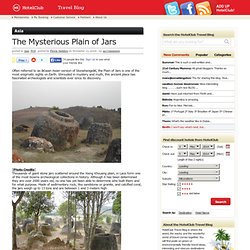 Shrouded in mystery and myth, this ancient place has fascinated archeologists and scientists ever since its discovery. [Photo Credits] Thousands of giant stone jars scattered around the Xieng Khouang plain, in Laos form one of the most bizarre archeological collections in history. MapCrunch - Random Google Street View. Address Is Approximate. TVARK | The online television museum | Discover the history of tv presentation & graphic design. Cartoons, animation, comic strips and puppets in the uk. Little Gems - Chocky The Children of Green Knowe Think of a Number Jigsaw The Flumps Hectors House Ludwig The Little Green Man The Tinderbox Toms Midnight Garden Godzilla The Riddlers Stig of the Dump Pigeon Street Cockleshell Bay Bleep and Booster Puddle.
Scottish Political Archive's photosets on Flickr.
Edinburgh. Photos. The Thistle Gallery.
---