DIY
The Cook Abides.
chinese dumplings and potsticker recipe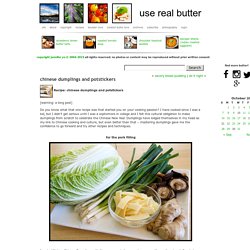 Recipe: chinese dumplings and potstickers [warning: a long post] Do you know what that one recipe was that started you on your cooking passion?
We're Obsessed With This Easy DIY Artwork Project (& You'll Be, Too!)
UPDATE: The long weekend is the perfect time to start some new projects, so why not try this awesome (and so easy) artwork DIY? This story was originally published on July 25. If there are two things that have been commanding our attention lately, they're cool artwork and chevron prints. So, we were obviously pretty stoked to find a way to incorporate both — for cheap!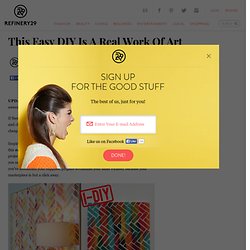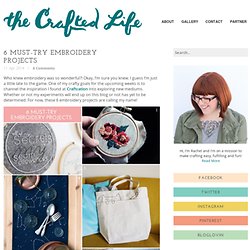 Time: 15 minutesMaterials: clear ornament, confetti, paper, pen Happy 2014 everyone! Being sick over New Year's left me with a bounty of unused confetti from last week's project. Rather than just toss it around the apartment (like I really wanted to), I chose to be an excellent roommate and make a resolution time capsule instead!
52 Weeks Project
Toilet Paper Roll Wall Art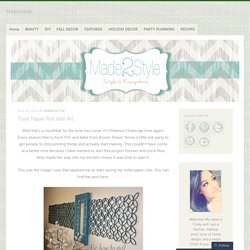 Well that's a mouthful! So the time has come, it's Pinterest Challenge time again! Every season Sherry from YHL and Katie from Bower Power throw a little link party to get people to stop pinning things and actually start making. This couldn't have come at a better time because I have wanted to start this project forever and once Miss Kelly made her way into my kitchen I knew it was time to start it. This was the image I saw that sparked me to start saving my toilet paper rolls.
The Scrap Shoppe: Backlit Canvas Art
When I was asked to be the Guest Pinhead for The Pinterest Challenge, I knew almost immediately which project I wanted to tackle! My "pin"speration is an artist's piece made from metal that has hand cut flowers all over it. Its backlit by Christmas lights, and I pretty much love it! So I decided to give it a go and create my version. There are two main differences between the two: 1.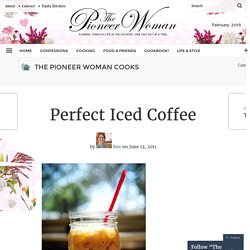 Perfect Iced Coffee | The Pioneer Woman Cooks
Iced coffee is my life. When I wake up, often around the time party animals on the west coast are just heading home, I start each day not with a cup of freshly brewed hot java, but with a tall, blessed glass of creamy iced coffee in a glass. I've been an iced coffee freakazoid for years and years. To say I couldn't live without it is an understatement. It gives me the tools I need to cope. Iced coffee is a complicated thing, and there are many different approaches.
How to make a good coffee?
Useful tips on DIY nails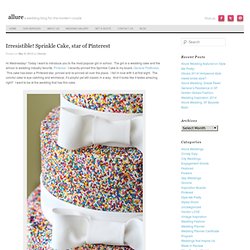 Hi Wednesday! Today I want to introduce you to the most popular girl in school. The girl is a wedding cake and the school is wedding industry favorite, Pinterest. I recently pinned this Sprinkle Cake to my board, General Prettiness. This cake has been a Pinterest star, pinned and re-pinned all over the place.
Irresistible "Sprinkle Cake"
- StumbleUpon
PHOTOS: Stunning Mason Jar Crafts - Earth911.com
Hey, thrift store addicts! Do you have a stockpile of vintage Mason jars just waiting to be repurposed? For your crafting pleasure, we raided a few of our favorite DIY blogs and uncovered some of the most fun, functional and fabulous reuse ideas on the Web. So, break out that Mason jar stash and feast your eyes on these 10 gorgeous DIY projects you can try at home today. Homepage Image: Sibylle/Funkytime Photo: Claire Zinnecker/Camille Styles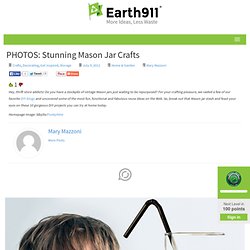 We apologize for the inconvenience, but unfortunately this website is currently unavailable. If you are the web hosting account owner, please contact us at your earliest convenience. Our customer service team is available 24x7 via phone or email: Email: support@webhostinghub.com Phone: 1-877-595-4482 x2 (Intl: 1-757-416-6627 x2) We cannot disclose any information regarding this account if you are not its owner or authorized party. For the security and privacy of our customers, all account requests are verified prior to the disclosure of account information.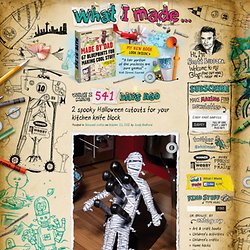 Whatimade.com part 4
Orange Crunch Cake - Gingerbread Bagels
The restaurant, The Bubble Room (warning if you click on the link: get ready for some very festive music!) on Captiva Island in Florida is known for it's outrageousness and it looks like it's on steroids, rainbow colored steroids. All throughout The Bubble Room there's tons of memorabilia plastered on the walls and twinkling Christmas lights hanging everywhere.
How to Make Office Weapons Out of Office Supplies
Wow, if you thought working at your white-collared job, sitting in your well equipped air-conditioned office, thinking that this is probably one of the safest place to be… you may just want to think twice about that. The office is a jungle. Beside having to watch your back against office colleagues who may be wolf in sheep's clothes, you may just have to watch out for those seemingly utilitarian office supplies, because in conjuncture with other seemingly innocent office supplies, they may just result to be one of the deadliest office weapon yet.
- StumbleUpon
Oven-Fried Onion Rings & Recipe & Zoom Yummy
Onion rings, anyone? And what about some oven-fried ones? Oh, you need to know some more about them to be able to decide.
This is a perfect way to recycle your cereal box into a gift box for the upcoming holiday season. All you need to make this is scissors, glue, and some holiday cheer! Just so you know what you are aiming for here is the final result:
DIY Cereal Gift Box For the Holidays
Judah Method - Bleaching Experemnet on the Behance Network
rolled paper flowers {tutorial} |&jones design company
The Best New Way to Bring Your Lunch
Try this: Hanging String Balls - Honest To Nod
25 Handmade Gifts Under $5
Gift Ideas for Poor Creative Souls (17)
Woven gift-wrap // pastel edition ^_^
- StumbleUpon
- StumbleUpon
Artisan Bread in Five Minutes a Day
- StumbleUpon
Father Makes A Zombie Survival Kit For His Son
Ucreate: Creative Guest: Watermark Tee by Sweet Verbana
DIY Découpage Floral Bag - Honestly WTF
Holder for Charging Cell Phone (made from lotion bottle)
12 Dozen Places To Educate Yourself Online For Free
How To Mix Chalkboard Paint in Any Color - A Beautiful Mess
DIY! 7 new stylish ways to de-clutter your beauty closet - The Look
DIY Macrame Bracelet - Honestly WTF