Outils
social-media-monitoring-survey-500.jpg (500×3643)
Un article de Wikipédia, l'encyclopédie libre.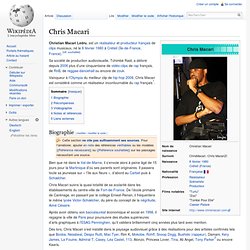 Chris Macari
Quel outil de curation pour votre marque ? Méthodologie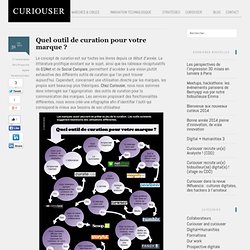 4/Editorialiser votre page | BigHub
Measuring the Impact of Facebook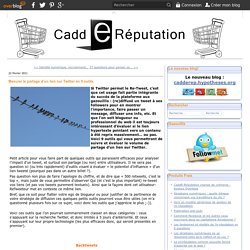 Si Twitter permet le Re-Tweet, c'est que cet usage fait partie intégrante du succès de la plateforme aux gazouillis : (re)diffusé un tweet à ses followers pour en montrer l'importance, faire passer un message, diffuser une info, etc.
Article rédigé par Isabelle Mathieu [1] EdgeRank Checker est un nouvel outil qui vous permet de calculer l' « EdgeRank » de votre page Facebook afin de déterminer la visibilité, dans le fil d'actualité, des informations qu'elle diffuse. EdgeRank Checker utilise les données disponibles à partir du système de statistiques de Facebook.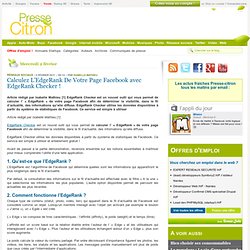 Loïc Haÿ a eu l'excellente initiative de réaliser une présentation sur les outils de veille sur internet : la veille sur internet en 5 étapes clés. Un grand merci à lui !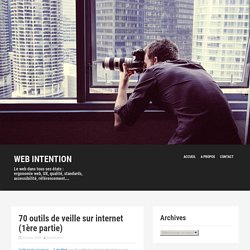 Cet article a été publié il y a 3 ans 5 jours, il est donc possible qu'il ne soit plus à jour.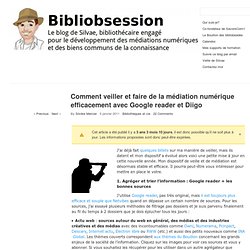 Monitoring Social Media
30 free tools for finding social media influencers | Social media agency London | FreshNetworks blog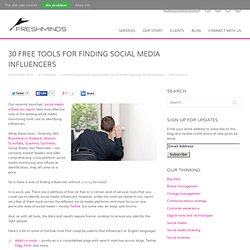 Our recently launched social media influencers report tests how effective nine of the leading social media monitoring tools are at identifying influencers. While these tools – Attensity 360, Brandwatch, Radian6, Alterian, Scoutlabs, Sysomos, Synthesio, Social Radar and PeerIndex – are certainly market leaders and offer comprehensive, cross-platform social media monitoring and influencer identification, they all come at a price. So is there a way of finding influencers without paying for tools? In a word, yes. There are a plethora of free (or free to a certain level of service) tools that you could use to identify social media influencers. However, unlike the tools we tested in our report, very few of them work across the different social media platforms and most focus on one particular area of social media – mostly Twitter, but some also do blogs and forums.
Facebook Brands Statistics in France - Facebakers