Education
neurosciences et éducation | Revolution
NetPublic » 26 modules d'animation ...
Ken Robinson: How to escape education's death v...
The Evolution of Educational Technology | ...
Quel est le point commun entre Cicéron, Thomas d'Aquin, Dante Alighieri, Giordano Bruno, Tony Buzan et les mondes virtuels ? Réponse : la pensée visuelle et la mémoire locale.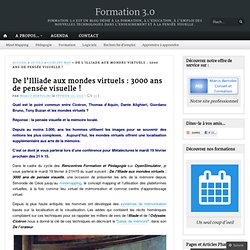 De l'Illiade aux mondes virtuels : 3000 ans de pensée visuelle !
Que faire du jeu à l'école, en formation et en entreprise ?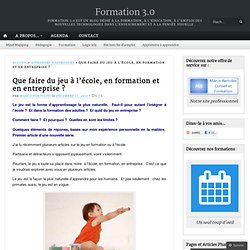 Le jeu est la forme d'apprentissage la plus naturelle. Faut-il pour autant l'intégrer à l'école ?
Quelles sont les conséquences du développement du cerveau pubère sur l'apprentissage ? Le cortex frontal n'est pas encore entièrement développé. Cela a une incidence sur les facultés cognitives des ados.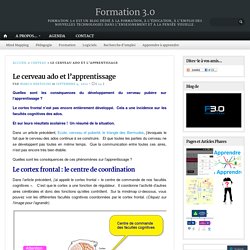 Le cerveau ado et l'apprentissage
Quel étudiant êtes-vous ?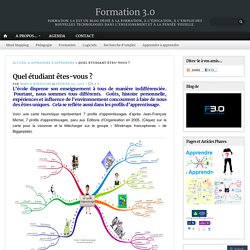 L'école dispense son enseignement à tous de manière indifférenciée. Pourtant, nous sommes tous différents. Goûts, histoire personnelle, expériences et influence de l'environnement concourrent à faire de nous des êtres uniques.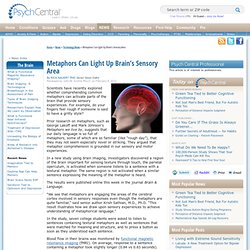 By Rick Nauert PhD Senior News Editor Reviewed by John M. Grohol, Psy.D. on February 6, 2012 Scientists have recently explored whether comprehending common metaphors can activate parts of the brain that provide sensory experiences.
Metaphors Can Light Up Brain's Sensory Area
On site learning, e-learning, blended learning : quelques explications sur les modalités d'apprentissage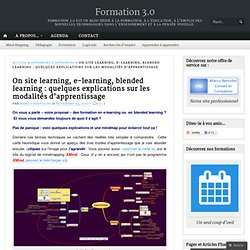 On vous a parlé – voire proposé – des formation en e-learning ou en blended learning ?
E-learning : pourquoi nous avons choisi Moodle et Moostic !
Apprendre à distance, est-ce forcément être seul devant son écran ? Sans assistance ?
Ken Robinson : il faut changer le paradigme de l'éducation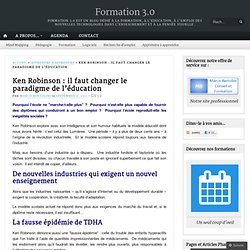 Pourquoi l'école ne « marche-t-elle plus » ? Pourquoi n'est-elle plus capable de fournir des diplômes qui conduiront à un bon emploi ?
Dans une discussion sur la page FaceBook de Trouve ta voie, j'ai promis de poster cette vidée d'un exposé de Ken Robinson à propos des écoles et de la créativité. Ken Robinson est, selon moi, l'un des pédagogues majeurs de notre époque. Fils d'une famille modeste, il est repéré par l'un des inspecteurs de son école qui va lui permettre d'entrer comme boursier dans des écoles prestigieuses, comme Cambridge.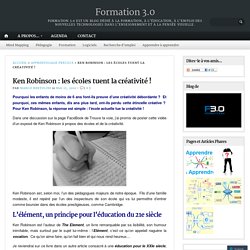 Ken Robinson : les écoles tuent la créativité !