Website
Vegan Recipes. Golden Tofucake Golden Vegetable Chowder Gooey Summer Veggies Grapefruit and Avocado Salad.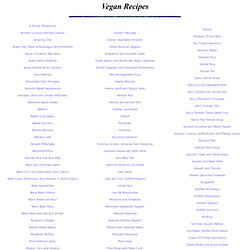 Free Healthy Vegetarian and Vegan Recipes - Raw Food Recipes. 44 Finger Lickin' Recipes for Vegans and Carnivores Alike. Welcome!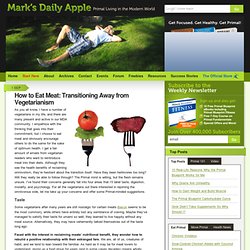 If you want to lose weight, gain muscle, increase energy levels or just generally look and feel healthier you've come to the right place. Here's where to start: Visit the Start Here and Primal Blueprint 101 pages to learn more about the Primal Lifestyle. Subscribe to my free weekly newsletter to receive 10 eBooks, a 7-Day Course of Primal Fundamentals, and more - all for free. Cut to the chase by visiting PrimalBlueprint.com. Fatfree Vegan Recipes. The Recipe Box - Hostess with the Mostess®
Vegan recipes and vegetarian recipes - living and raw - uncooked! Vegetarian Recipes: Vegan, raw, and low calorie recipe - HappyCow. Find healthy recipes for your everyday meals.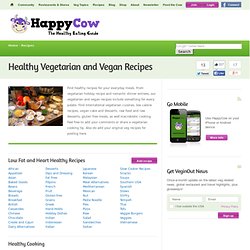 From vegetarian holiday recipe and romantic dinner entrees, our vegetarian and vegan recipes include something for every palate. Find international vegetarian cuisines, low calorie recipes, vegan cake and desserts, raw food and raw desserts, gluten free meals, as well macrobiotic cooking. Feel free to add your comments or share a vegetarian cooking tip. Also do add your original veg recipes for posting here. Raw Recipes, Vegan, Vegetarian, Healthy, Lowfat. Entrées & Main Dishes for Raw Food Vegans - RawGuru. Recipes | Veganacious Recipes. Vegetarian Times - Great Food, Good Health, Smart Living. Recipe Search Results. All Recipes. VegWeb.com - Vegan Recipes and Cooking Tips. Vegetarian. Cold Sesame Noodles March 11, 2014 Cold Sesame Noodles Serves 2 to 3 Adapted from Saveur Ingredients: ½ lb whole wheat spaghetti, cooked al dente, according to package directions (soba noodles also work, but I find they have a slightly bitter after-taste that's distracting) – $2.19 4 Tablespoons sesame oil, divided – stock 2 Tablespoons low-sodium soy sauce – stock 1 […] Read the full article → Classic Chickpea Hummus.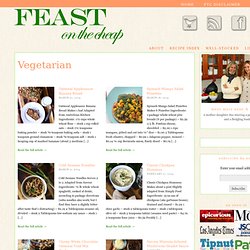 5 vegan sushi recipes - National vegan. Follow Adam on Twitter Pabst Blue Ribbon, pickled ginger, and cucumber-avocado sushi with wasabi.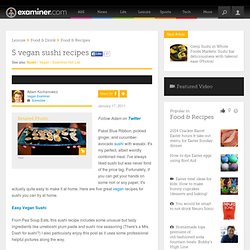 It's my perfect, albeit weirdly combined meal. I've always liked sushi but was never fond of the price tag. Fortunately, if you can get your hands on some nori or soy paper, it's actually quite easy to make it at home. Lentil Mania. Humans have been dining on lentils for centuries.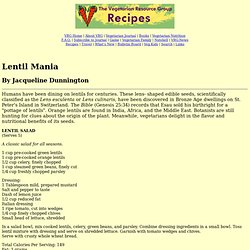 These lens- shaped edible seeds, scientifically classified as the Lens esculenta or Lens culinaris, have been discovered in Bronze Age dwellings on St. Peter's Island in Switzerland. The Bible (Genesis 25:34) records that Esau sold his birthright for a "pottage of lentils". Orange lentils are found in India, Africa, and the Middle East. Botanists are still hunting for clues about the origin of the plant. TasteSpotting. Foodbuzz - Foodbuzz.
---