Website
Vegan Recipes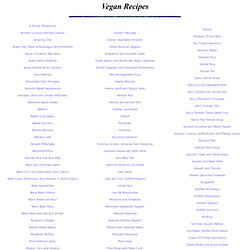 Golden Tofucake Golden Vegetable Chowder Gooey Summer Veggies Grapefruit and Avocado Salad
Free Healthy Vegetarian and Vegan Recipes - Raw Food Recipes
If you're a woman whose already into raw foods and are considering having a baby down the road odds are you've thought quite a bit about pregnancy nutrition. After-all, once you clean up your diet and experience the health benefits such as elimination of disease, better fitness levels, clearer skin, better digestion, more peace and happiness in your life, improved self esteem and mental outlook, etc, you can't help but want your future baby to get the benefits of proper nutrition as well! Pregnancy is a truly miraculous time where your body works intimately with Nature and the Universal Energy of Creation to literally build a separate human being from scratch. How the female body can build, sustain, and nurture to the extent that it does is truly mind boggling when you think about it. Making a baby is quite a feat and the importance of getting proper nutrition throughout the process should never be overlooked!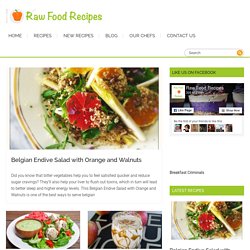 As you all know, I have a number of vegetarians in my life, and there are many present and active in our MDA community. I empathize with the thinking that goes into their commitment, but I choose to eat meat and obviously encourage others to do the same for the sake of optimum health. I get a fair amount of emails from vegetarian readers who want to reintroduce meat into their diets. Although they see the health benefits of reclaiming omnivorism, they're hesitant about the transition itself. Have they been herbivores too long? Will they really be able to follow through?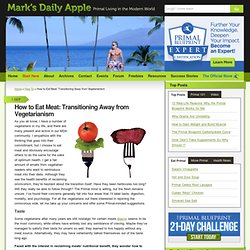 44 Finger Lickin' Recipes for Vegans and Carnivores Alike
Chock-full of fruits and vegetables, this low-fat cake tastes great, stays very moist, and is even tastier the next day. Lots of legumes and seasonings make this chili as delicious as it is easy to make. The creaminess of the sauce and filling contrast nicely with the slight crunch of the "noodles" in this low-fat. low-carb version of lasagna. Okay, here comes the beauty of the pressure cooker. If you don't have a pressure cooker, the recipe will remain the same, but you will need to allow the soup to simmer for at least an hour until the vegetables are soft.
Fatfree Vegan Recipes
The Recipe Box - Hostess with the Mostess®
vegan recipes and vegetarian recipes - living and raw - uncooked!
Find healthy recipes for your everyday meals. From vegetarian holiday recipe and romantic dinner entrees, our vegetarian and vegan recipes include something for every palate. Find international vegetarian cuisines, low calorie recipes, vegan cake and desserts, raw food and raw desserts, gluten free meals, as well macrobiotic cooking. Feel free to add your comments or share a vegetarian cooking tip. Also do add your original veg recipes for posting here.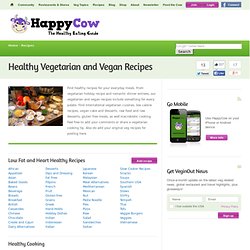 Vegetarian Recipes: Vegan, raw, and low calorie recipe - HappyCow
Raw Recipes, Vegan, Vegetarian, Healthy, Lowfat
Entrées & Main Dishes for Raw Food Vegans - RawGuru
Recipes | Veganacious Recipes
Vegetarian Times - Great Food, Good Health, Smart Living
Recipe Search Results
All Recipes
VegWeb.com - Vegan Recipes and Cooking Tips
Vegetarian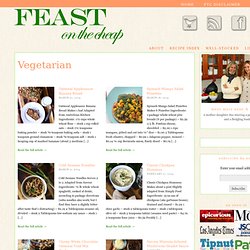 Sun-Dried Tomato Caprese with Smoked Mozzarella December 27, 2011 Mary Anne here. Old Man Winter officially arrived last week, yet here at Feast on the Cheap, Mariel and I share a craving for all things tomato. Our Summer Tomato Salad with Brie and Bermuda Onion, The Palm's Monday Night Salad, or even a hearty Heirloom Tomato and Bread Salad would quell our yearning.
Follow Adam on Twitter Pabst Blue Ribbon, pickled ginger, and cucumber-avocado sushi with wasabi. It's my perfect, albeit weirdly combined meal. I've always liked sushi but was never fond of the price tag. Fortunately, if you can get your hands on some nori or soy paper, it's actually quite easy to make it at home.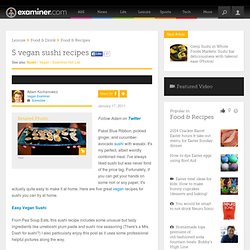 5 vegan sushi recipes - National vegan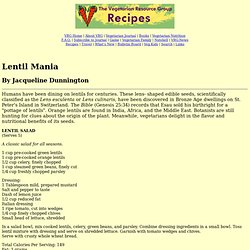 Humans have been dining on lentils for centuries. These lens- shaped edible seeds, scientifically classified as the Lens esculenta or Lens culinaris, have been discovered in Bronze Age dwellings on St. Peter's Island in Switzerland. The Bible (Genesis 25:34) records that Esau sold his birthright for a "pottage of lentils". Orange lentils are found in India, Africa, and the Middle East. Botanists are still hunting for clues about the origin of the plant.
Lentil Mania
TasteSpotting
Top 9 ~ Write With Us: Greens! Kale & Delicata Squash Salad… with Citrus-Maple Vinaigrette Oh My Veggies Delicata, Pomegranate &… Avocado Kale Salad
Foodbuzz - Foodbuzz