Reading/writing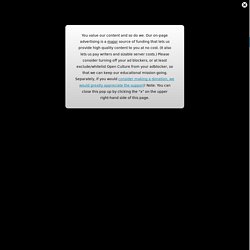 Neil deGrasse Tyson Lists 8 (Free) Books Every Intelligent Person Should Read
A Reddit.com user posed the question to Neil deGrasse Tyson: "Which books should be read by every single intelligent person on the planet?" Below, you will find the book list offered up by the astrophysicist, director of the Hayden Planetarium, and popularizer of science. Where possible, we have included links to free versions of the books, all taken from our Free Audio Books and Free eBooks collections. Or you can always download a professionally-narrated book for free from Audible.com. Details here. If you're looking for a more extensive list of essential works, don't miss The Harvard Classics, a 51 volume series that you can now download online.
101 Books To Read This Summer Instead of 50 Shades of Grey
100 Exquisite Adjectives
Free eBooks - All Our Classic Books and Novels
Internet Sacred Text Archive Home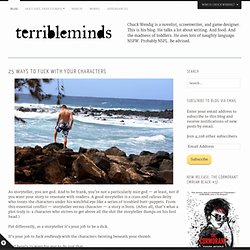 As storyteller, you are god. And to be frank, you're not a particularly nice god — at least, not if you want your story to resonate with readers. A good storyteller is a crass and callous deity who treats the characters under his watchful eye like a series of troubled butt-puppets. From this essential conflict — storyteller versus character — a story is born. (After all, that's what a plot truly is: a character who strives to get above all the shit the storyteller dumps on his fool head.)
25 Ways To Fuck With Your Characters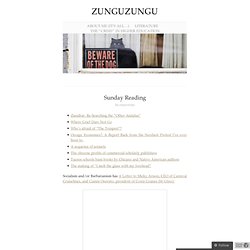 Socialism and/or Barbarianism has A Letter to Micky Arison, CEO of Carnival Cruiselines, and Gianni Onorato, president of Costa Cruises (ht Gtiso): (Photo poached from here, who poached it from here(and altered it)) Occupy San Francisco gets down to business: Act II of the Occupy Wall Street movement, San Francisco version, kicked off on a rainy, blustery Friday in the heart of the city's financial district. Targeting specific corporations like Wells Fargo and Bank of America and emphasizing real, tangible issues like home foreclosures, affordable health care and education as well as broader ones like the Supreme Court's Citizens United decision, several hundred protesters – the exact number was impossible to estimate – fanned out across the city, snarling traffic, getting arrested, holding sidewalk teach-ins, and generally serving notice that after its brief winter hibernation, the Occupy movement was back and kicking. Occupiers Close BoA, Hold Off Police for 10 Hours:
Sunday Reading
The System Of The World: Volume III of the baroque cycle Baroque Cycle 3: Amazon.co.uk: Neal Stephenson
Journeys of Frodo: An Atlas of J. R. R. Tolkien's The Lord of the Rings: Atlas of J.R.R.Tolkien's "Lord of the Rings": Amazon.co.uk: Barbara Strachey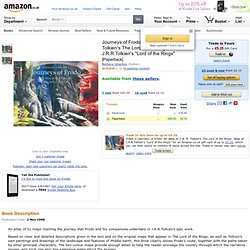 Review 'A handy volume… a good guide to Middle-earth for The Lord of the Rings readers… a painstaking and successful achievement.'Amon Hen, The Bulletin of the Tolkien Society From the Back Cover
CALLIHOO Writing Helps--Feelings Table
30 Books I'm Glad I Read Before 30
post written by: Marc Chernoff Email In various ways, these 30 books convey some of the philosophy of how Angel and I live our lives. I honestly credit a fraction of who I am today to each title.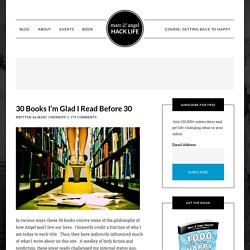 oneword.com
DarkCopy - Simple, full screen text editing
Synonyms
20 Common Grammar Mistakes That (Almost) Everyone Makes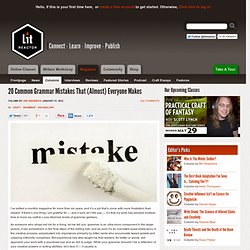 I've edited a monthly magazine for more than six years, and it's a job that's come with more frustration than reward. If there's one thing I am grateful for — and it sure isn't the pay — it's that my work has allowed endless time to hone my craft to Louis Skolnick levels of grammar geekery. As someone who slings red ink for a living, let me tell you: grammar is an ultra-micro component in the larger picture; it lies somewhere in the final steps of the editing trail; and as such it's an overrated quasi-irrelevancy in the creative process, perpetuated into importance primarily by bitter nerds who accumulate tweed jackets and crippling inferiority complexes. But experience has also taught me that readers, for better or worse, will approach your work with a jaundiced eye and an itch to judge. While your grammar shouldn't be a reflection of your creative powers or writing abilities, let's face it — it usually is.
Five Books That Changed My Life | Remy Carreiro
I was incredibly lucky that my Mom owned a beautiful second-hand book store throughout my adolescence, because I constantly got to reap the reward of having amazing literature at my finger tips. Whatever I wanted to read, I was lucky enough to get to read. And as a result of the store taking second-hand books, can you even grasp how many amazing books must I got to read, that I never would have known about otherwise? Every few days, I was switching out.
Millions of Free PDF eBooks! Free PDF Search Engine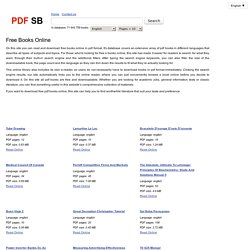 On this site you can read and download free books online in pdf format. It's database covers an extensive array of pdf books in different languages that describe all types of subjects and topics. For those who're looking for free e books online, this site has made it easier for readers to search for what they want, through their built-in search engine and the additional filters.
BlaBlaMeter - Bullshit detection tool
BlaBlaMeter - how much bullshit hides in your text? PR-Experts, politicians, ad writers or scientists need to be strong here!BlaBlaMeter unmasks without mercy how much bullshit hides in any text. A useful tool for everyone involved in writing! Simply copy your text into the white field and check your writing style.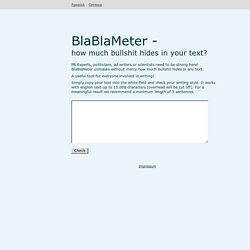 40 Literary Terms Every Bookworm Should Know
Conversations With God : An Uncommon Dialogue (Book 1) (9780399142789): Neale Donald Walsch
Bringers of the Light (9780967875507): Neale Donald Walsch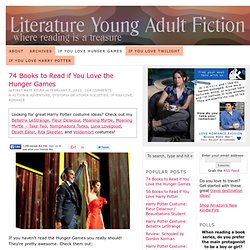 If you haven't read the Hunger Games you really should! They're pretty awesome. Check them out: If you're already a fan of the Hunger Games by Suzanne Collins...
74 Books to Read if You Love the Hunger Games