Musées et organisations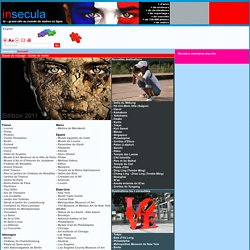 Maroc - Médina de Marrakech - Mosquée Hassan II - Volubilis Egypte - Musée égyptien du Caire - Musée de Louxor - Pyramides de Gizeh - Saqqarah - Karnak - Abou Simbel - Philae - Médinet Habou - Edfou - Memphis - Temple de la Reine Hatchepsout - Vallée des Rois - Croisière sur le Nil - Assouan - Louxor Etats-Unis New York - New York - World Trade Center - Central Park - Metropolitan Museum of Art - The Museum of Modern Art de New York (MoMA) - Statue de la Liberté - Ellis Island - Brooklyn Washington - National Gallery of Art Philadelphie - Philadelphie - Musée d'art de Philadelphie Chicago - Chicago - Art Institute of Chicago Las Vegas - Las Vegas San Francisco - San Francisco - Alcatraz - Palais californien de la Légion d'Honneur - The Museum of Modern Art de San Francisco (SFMoMA) - Musée des Arts Asiatiques de San Francisco (Asian Art Museum) Los Angeles - Los Angeles - Los Angeles County Museum of Art - J.
Genre "symbolic painting"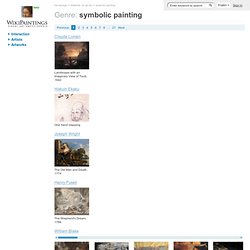 Landscape with an Imaginary View of Tivoli, 1642 One hand clapping The Old Man and Death, 1774
Discover art from the Tate collection and beyond We hold the national collection of British art from 1500 to the present day and international modern and contemporary art. Our collection includes nearly 70,000 artworks by over 3,000 artists and grows every year. You can also access nearly 2,500 artworks by Joseph Mallord William Turner from other collections.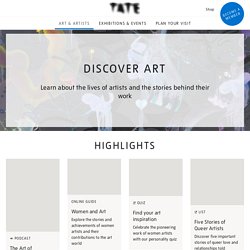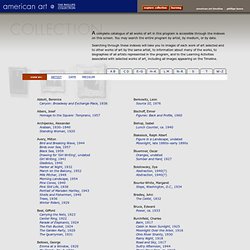 American Art at The Phillips Collection
A complete catalogue of all works of art in this program is accessible through the indexes on this screen. You may search the entire program by artist, by medium, or by date. Searching through these indexes will take you to images of each work of art selected and to other works of art by the same artist, to information about many of the works, to biographies of all artists represented in the program, and to the Learning Activities associated with selected works of art, including all images appearing on the Timeline.
Log in to MoMA.org. Already have an account? Sign in below. I don't have an account. Registration takes less than a minute. Once registered, you can: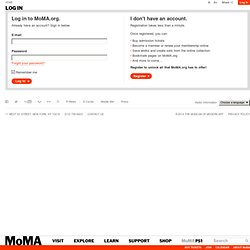 Log in
Jennifer Kostuik Gallery
The Renaissance Portrait from Donatello to Bellini
It has been said that the Renaissance witnessed the rediscovery of the individual. In keeping with this notion, early Renaissance Italy also hosted the first great age of portraiture in Europe. Portraiture assumed a new importance, whether it was to record the features of a family member for future generations, celebrate a prince or warrior, extol the beauty of a woman, or make possible the exchange of a likeness among friends.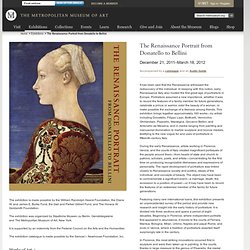 Search | Lukas
Vlaamse Kunstcollectie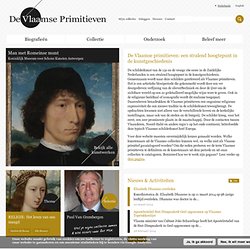 De Vlaamse Primitieven | Een online museum
De schilderkunst van de 15e en de vroege 16e eeuw in de Zuidelijke Nederlanden is een stralend hoogtepunt in de kunstgeschiedenis. Gemeenzaam wordt naar deze schilders gerefereerd als Vlaamse primitieven. Het is een artistieke bloeiperiode die gekenmerkt wordt door een ver doorgedreven verfijning van de olieverftechniek en door de ijver om de zichtbare wereld op een zo gedetailleerd mogelijke wijze weer te geven. Ook in de religieuze beeldtaal of iconografie wordt dit realisme toegepast. Daarenboven benadrukken de Vlaamse primitieven een ongeziene religieuze expressiviteit die een nieuwe traditie in de schilderkunst teweegbrengt. De opdrachten kwamen niet alleen van de verschillende hoven en de kerkelijke instellingen, maar ook van de steden en de burgerij.
Qu'est-ce que la Beauté ?
Le Centre Pompidou vous propose de nombreuses visites, parcours et ateliers pour découvrir le bâtiment, les collections, les expositions temporaires, la création des 20e et 21e siècles. L'ensemble des visites, générales ou thématiques, offrent la possibilité d'établir des liens avec les programmes scolaires, adaptés à chaque niveau. Parcours, ateliers et événements de la Galerie des enfants permettent aux plus jeunes dès 2 ans, de se familiariser à l'art moderne et contemporain par la manipulation ou l'expérimentation.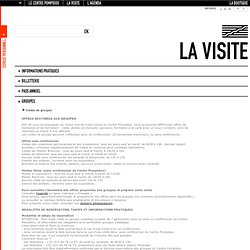 » Living Artists
Artists > Jacques André > Abstraction Sociale
Naoya Hatakeyama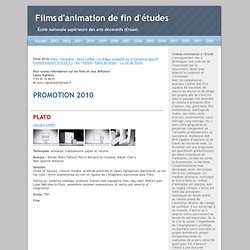 Films 2010: Plato - Noumeno - Fancy Coffee - Le dragon poubelle ou le Complexe Sportif Evolutif Couvert (C.O.S.E.C.) - Isis - Portée - Faute de temps - La vie de Simon Pour toutes informations sur les films et leur diffusion: Laure Vignalou T 01 42 34 98 03 M laure.vignalou[at]ensad.fr Léonard COHEN
Films d'animation 2010
Project Description Make the Invisible World Visible - Inspired by hospital and airport x-ray films I have created a vast collection of photographs and photogram which give the illusion of x-rays. These and their detailed texture fed my hand-woven fabric collection. The pieces are semi-transparent therefore they play with both artificial and natural light making unique shadows which appear as x-ray marks on surfaces. To weave my fabric I have set a project question: `What if we could x-ray fabric?` We`d see how certain otherwise hidden threads form and deform.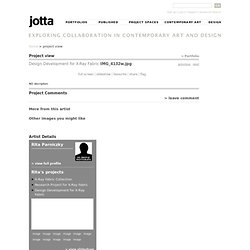 Jotta
Exhibitions - Marian Goodman Gallery
The Menil Collection is home to one of the world's greatest privately assembled collections of twentieth-century art, including painting, sculpture, drawing, prints, and photography. John and Dominique de Menil began collecting in the 1940s. They were drawn particularly to Surrealism and the schools of abstract painting that developed in the early twentieth century in their native Paris. Accordingly, they acquired works by such well-known artists as Georges Braque, Paul Cézanne, Juan Gris, Fernand Léger, Henri Matisse, Piet Mondrian, Pablo Picasso, and Georges Rouault. In addition, a significant collection of works by artists not commonly represented in collections in the United States features Christian Bérard, Jean Fautrier, Louis Fernández, and Wols (Alfred Otto Wolfgang Schulze). " A picture lives by companionship, expanding and quickening in the eyes of the sensitive observer."
The Menil Collection
Known for his grafitti murals, Xenz presents a new body of work based on an exotic world that lurks within the artist's imagination. Xenz explains, "Cloud Cuckoo Land is a kind of childhood fantasy of setting sail to discover a lost world, but ending up in an opium den in Singapore. It's a celebration of creativity; something happy and joyful, but with a slight twist.
Cloud Cuckoo Land by Xenz
La Ruche - Ateliers d'artistes
Organizations are more and more submerged by information whose management is necessary for their activities. As a matter of fact, the globalization of flows and services has created new needs and then new activities have been developed: strategic intelligence, innovation management, knowledge capitalization, intellectual and human capital management, economic intelligence, etc. Insofar as more and more information are collected, the enterprise's informational space does not stop to increase. In such a context, the future of organizations goes through the control of their informational space.
Manuelle Gautrand « LAM
Drawing Autism is an incredible collection of artwork by people diagnosed with autism, from teenage amateurs to established artists. Unlike many of the books I feature on 50 Watts, this one is in print. You should buy it. [Amazon link to the new reprint which comes out April 2, 2014 from Akashic.]
Radical Art
Service Commun de la Documentation - Patrimoine numérisé - H621/00004
M HKA
Welcome to the Frontpage - Museum dr. Guislain
Promotion des créateurs mode et design Wallonie Bruxelles Design Mode
Les visites virtuelles « LAM
FRAC Auvergne - Fonds Régional d'Art Contemporain Auvergne - Actualité