Education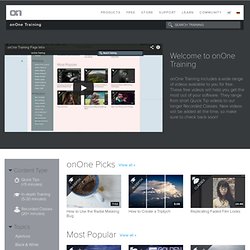 Welcome to Perfect Photo Suite 6 & Perfect Layers 2!
Perfect Photo Suite 8 – Launching the Product Posted on November 25, 2013 Learn how to access Perfect Photo Suite 8 from Adobe® Photoshop®, Adobe Lightroom®, Apple® Aperture® or as a standalone application. Launching from Adobe Photoshop Elements® Perfect Photo Suite 8 – Tips and Tricks Posted on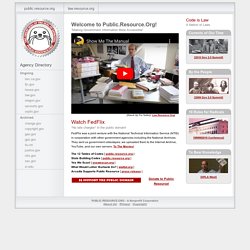 "Making Government Information More Accessible" *No late charges* in the public domain! FedFlix was a joint venture with the National Technical Information Service (NTIS) in cooperation with other government agencies including the National Archives. They sent us government videotapes, we uploaded them to the Internet Archive, YouTube, and our own servers. To The Movies! The 12 Tables of Codes [ law.resource.org ]State Building Codes [ law.resource.org ]Yes We Scan!
Bookmarks