Interesting Sites
Prison Dial - Send Calls from Prison!
*Mom hands me phone to answer* Me: Hello? Telemarketer: Hello, is your mother home? Me: I have no mother. Her: Well can I speak to your father? Me: Yeah, which one? Her: Which one is home? Me: Well they're both home..but I don't think you want to talk to
Scary Spider - Play Free Online Games
The Top 100 Undiscovered Web Sites - HowToCleanStuff - Slideshow from PCMag.com
10 Explosive Female Orgasm Types (Must-Know Info!)
Surviving the World - Daily Lessons in Science, Literature, Love and Life . . . Updated Seven Days A Week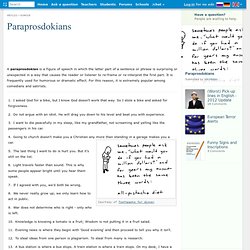 A paraprosdokian is a figure of speech in which the latter part of a sentence or phrase is surprising or unexpected in a way that causes the reader or listener to re-frame or re-interpret the first part.
Paraprosdokians - 37 Examples
Scrapbook
Unscramble.net
Wise Thoughts
The Top Ten Horror Films of 2011 | Gothic.net
2011 was host to some fun and scary films.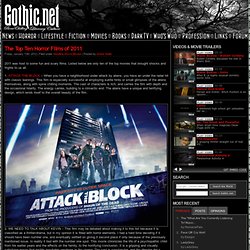 Tantra lovemaking positions, I : Lands of Wisdom
When you play with different positions during lovemaking, you invite a whole spectrum of qualities into your union. Each posture will activate a different kind of response. The more expansive you can be with how you express your love, and the more dimensions you can include, the more spicy and fulfilling your relating will be.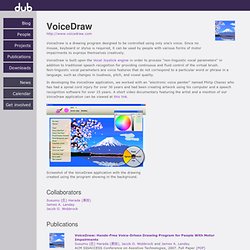 VoiceDraw is a drawing program designed to be controlled using only one's voice. Since no mouse, keyboard or stylus is required, it can be used by people with various forms of motor impairments to express themselves creatively.
dub :: Project :: VoiceDraw
Cubescape
01 Aug 2012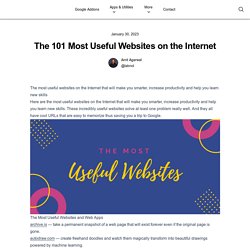 The 101 Most Useful Websites on the Internet
How to Build a Universe That Doesn't Fall Apart Two Days Later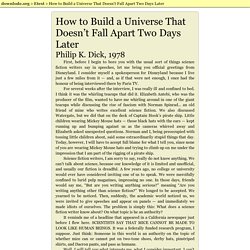 First, before I begin to bore you with the usual sort of things science fiction writers say in speeches, let me bring you official greetings from Disneyland. I consider myself a spokesperson for Disneyland because I live just a few miles from it — and, as if that were not enough, I once had the honour of being interviewed there by Paris TV.
Word Dynamo - Free Study Guides, Quizzes, Games, and Flashcards
We Choose the Moon: Celebrating the 40th Anniversary of the Apollo 11 Lunar Landing
LetMeWatchThis | 1Channel - Watch Movies Online Free - Just Added
Idea Hat | Left-Handed Toons
Top 100 Undiscovered Web Sites - SingShot - Slideshow from PCMag.com
Infinite Drunk Ron Swanson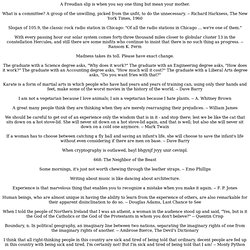 Amusing, but kind of weird quotes...
A Freudian slip is when you say one thing but mean your mother. What is a committee? A group of the unwilling, picked from the unfit, to do the unnecessary. -- Richard Harkness, The New York Times, 1960