COMPUTING IN SCHOOLS
geography apps and software
Learn with Dogs
Movie Making In The Classroom
Back | Introduction | Talking about films | Making animation | Tech help | The Films | Glossary | Assessment framework | Lesson plans Just as creating your own text is an important part of becoming literate, making your own moving image work is an intrinsic part of developing media literacy. Making animation is a good route into this as children will be using tools they are familiar with, (pens and paper) and the technology is fairly simple, giving immediate feedback. The young animators can also edit and refine their ideas as they go along without the pressures of actors and crew. More importantly, they will not be constrained by practical considerations such as needing helicopter shots or car chase stunt drivers.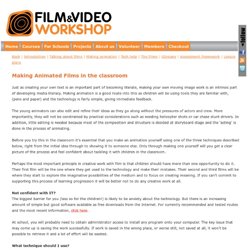 Making animation in the classroom | Film and Video Workshop
Digital Literacy - ICT Planning
Level 1/2 L1: Work with text, images and sound to explore and share ideas L2: Describe how work is developed using ICT L2: Use simple editing and formatting techniques to develop work Open and save a document Change the font size, type and colour Use Shift for capitals and enter and space as required
There are a number of sources of public domain or free content sound recordings appropriate for Wikipedia use available online, and as well as in other contexts. All files should be converted to ogg , Wikipedia's patent-free format of choice. [ edit ] Archival recordings American Folklife Center – a very diverse collection of folk music and other ethnographic/documentary materials by the U.S. government. As U.S. government works, these are all available under the public domain.
Free sound resources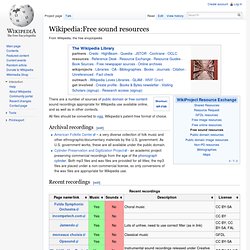 Create an animated Flower
ICT PROGRESSION IN EDUCATION
MULTIMEDIA PRESENTATION & ORGANISATION