Lee_vdb
Lee
GTA Wiki
KAT proxy. Download Torrents. Fast and Free Torrent Downloads - KickassTorrents Proxy
Yarrabah School
Let's Play Police Quest 3, Part 7
This video is currently unavailable. Sorry, this video is not available on this device. Video player is too small. Play Pause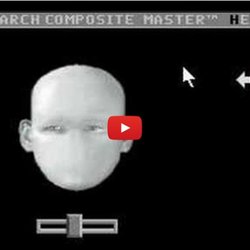 Emuparadise - N64 Playstation Dreamcast SNES Genesis NES MAME ROMs ISOs
King's Quest IV Remake - Home
Sierra Soundtracks Database
If you were a tech head, there was a time when you absolutely always built your own PC, and would never consider buying off the shelf. This is the tl;dr video for what is an admittedly huge feature. If it looks interesting, there's significantly more detail over the ensuing pages.
How to build your first PC - PC & Desktop Computers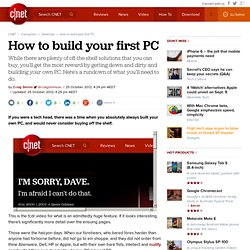 We offer video and PC game soundtracks for download in a very otherwise difficult to get MP3 form. Want to get your favourite game's OST? You have found the right place. Total albums: 6494 Total songs: 166604 Total size: 493.91 GB We offer you easy searching options.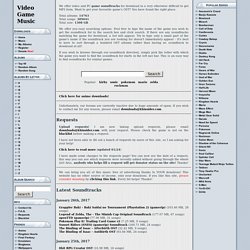 Free MP3 downloads - Free Video Game OST - Game Soundtracks for download
Sid Meier's Railroads! Wiki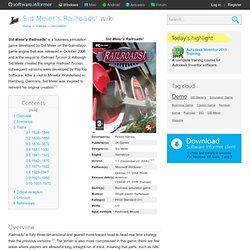 Sid Meier's Railroads! is a business simulation game developed by Sid Meier on the Gamebryo game engine that was released in October 2006 and is the sequel to Railroad Tycoon 3. Although Sid Meier created the original Railroad Tycoon, subsequent versions were developed by PopTop Software. After a visit to Miniatur Wunderland in Hamburg, Germany, Sid Meier was inspired to reinvent his original creation.[3] Overview
Sid Meier's Railroads - Official Site
Videogame Music Preservation Foundation - SIM Farm
GOG.com
soundtracks 827 complete game soundtracks and other audio collections. wallpapers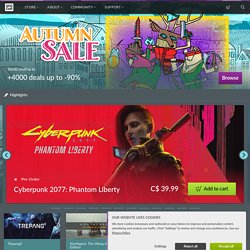 GOG.com
soundtracks 823 complete game soundtracks and other audio collections. wallpapers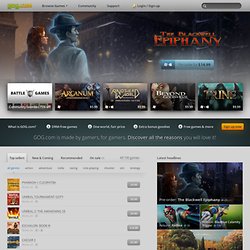 (Please do not copy this guide. However anyone is free to link to this page.) First Download & Install Dosbox on Windows: Go To: http://www.dosbox.com > Downloads Tab > Click the Windows version (Under the Dosbox category) Next: Run the downloaded installer file and install Dosbox on your hard drive in the directory C:\Games\SimFarm.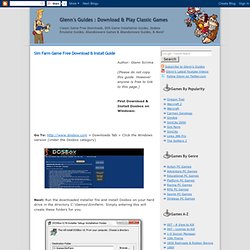 Sim Farm Game Free Download & Install Guide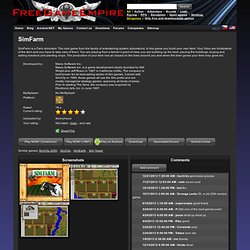 SimFarm | Old MS-DOS Games | Download for Free or play in Windows DOSBox online, Free Game Empire - find more free Abandonware Oldies games.
Maxis Software Inc. Maxis Software Inc. is a game development studio founded by Will Wright and Jeff Braun in 1987 in California (USA). The company is best known for its best-selling series of Sim games. Coined with SimCity in 1989, these games all use the Sim prefix and are mostly managerial strategy games, spanning all kinds of areas. Prior to starting The Sims, the company was acquired by Electronic Arts, Inc. in June 1997.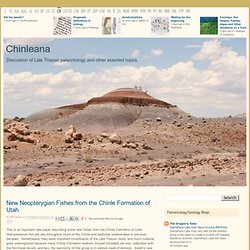 Stocker, M. R.. 2013. A new taxonomic arrangement for Paleorhinus scurriensis.
Chinleana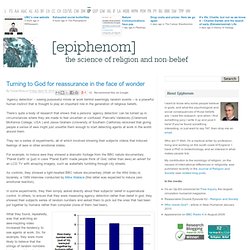 Epiphenom
It's a fairly well-attested fact that religious people tend to be happier, to be more socially engaged, and to have more social support. Well, there are nuances depending on the country you look at, but that's the general picture. But is it cause or effect? Is it that religion helps people to be socially engaged (by encouraging them to take part in community events, perhaps, or by making them feel part of a group), or is it that religion attracts a certain kind of person? There's been a few studies into that in the past, and they've come up with mixed results.
xkcd: Feathers
History of Geology
The German naturalist F. W. H. Alexander von Humboldt (1769-1859) is today remembered as great geographer and explorer (maybe one of the most common names found on topographic maps is even Humboldt), but his education focused on mining engineering (and economy, as wished by his mother) and he made some important contributions to geology (for example the coined the term "formation") - however despite his interests in earth sciences, his contributions to palaeontology are rare and almost forgotten...
You may not be aware of it, but there is a battle afoot in the theory of evolution. The fight is over inclusive fitness theory—an approach to studying the evolution of cooperation. I, together with mathematical biologist Martin Nowak and naturalist E. O. Wilson, just published an article pointing out weaknesses in the theory, and suggesting that it might not tell us much about why cooperation actually evolves.
PLEKTIX
Pleiotropy
Field of Science
The Astronomist
Comets have long been portents of change. They challenge the rote repetition of our skies. An astute observer of the sky will perhaps have recently noticed a new object in the sky, a comet, present for the last few weeks (you would have had to look east just before sunrise near the star Spica). This was the comet ISON. But comet ISON, having strayed too close to the Sun, has been mostly annihilated.
The Astronomist: Hubble Ultra Deep Field Part II
Dorkly - Videogame Comedy
Kotaku Australia, the Gamer's Guide | Computer and video game news and reviews
4X
Dark Souls Wiki - home
EXPLORE: Viewer's Guide | Game of Thrones
Digital Blasphemy 3D Wallpaper: Widescreen, Dual-Screen, Triple-Screen, iPhone4, iPad, Droid, XBox360, PS3, HDTV Backgrounds
The Hero with a Thousand Faces
Egyptian mythology
Greek mythology
Mass Effect 3: Endings Guide - Just Push Start
Indietronica
Sid Meier's Civilization Mods by Rhye - the place for fanatics of historical games
Beginner Guide - CivFanatics
Colonization Strategy Guides
How to Fix Civilization 5 Crashes and Freezes? | Unigamesity
auntie pixelante › we must make the games we wish to play in the world
The Interactive Fiction Database - IF and Text Adventures
SPLITREASON.COM - Video game themed geek t-shirts, gamer t-shirts, hats, hoodies, mugs, stickers and posters
PS3 Trophies - Trophy Lists, Trophy Guides & Trophy Cards - PS3Trophies
Dashboard
World of Warcraft
Anime and Manga Portal - theOtaku.com
deviantART: where ART meets application!
Pharaoh - Mission 12 : North Dahshur _ Part 1
Pharaoh - Mission 7B : Abedju (Abydos) //part 3
thaveo's Channel
Demonoid.me
Workplace Training Strategies Pty Ltd
Homepage - Village Cinemas
the free encyclopedia
Sigmund Freud
Placebo (band)