Amazing Places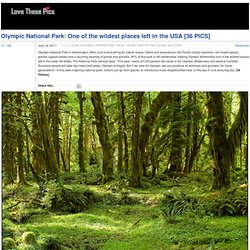 Maple Glade Trail. It's supposed to be a humbling experience to stand amidst such giants in the ancient forests of Olympic National Park. Photo #1 by rachel_thecat Maples in Olympic National Park's Hoh Rain Forest. 95% of this national park is designated as wilderness, a paradise for backpackers and hikers. Photo #5 by KevinM
The stunning Plitvice Lakes National Park lies in the Lika region of Croatia. The park is surrounded by the mountains Plješevica, Mala Kapela, and Medveđak, which are part of the Dinaric Alps. The 16 blue-green Plitvice Lakes, which are separated by natural dams of travertine, are situated on the Plitvice plateau. Waterfalls connect the lakes, and the tallest waterfall is Veliki Slap at 70 meters (230 feet) tall. The Plitvice lakes area boasts a large variety of interesting and colorful flora and fauna. Visitors can enjoy walking and hiking the many pathways and trails, or exploring the lakes by boat.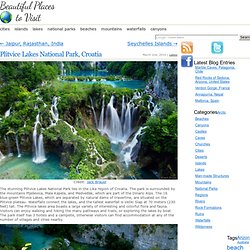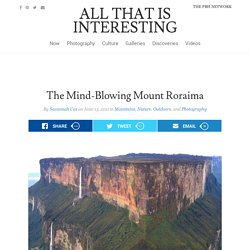 Mount Roraima is the highest of the Pakaraima mountain chain in South America and one of the world's most extraordinary natural geological formations. The 31 square kilometer summit area of Mount Roraima is defined by 400 meter tall cliffs on all sides and includes the borders of Brazil, Venezuela, and Guyana. The tabletop mountains of the Pakaraima's are considered some of the oldest geological formations on Earth, dating back to over two billion years ago. The result is the staggering landscape of Mount Rariama which we tour below in photographs and video:
Lofted Forest Home: Organic Curves & Natural Materials
Good things come to those who wait – particularly in a work of uniquely detailed and highly curved architecture. Nearly a decade in the making, this structure by Robert Harvey Oshatz is much like a tree house – lofted toward the top of the canopy around it – only bigger, grander, more complex and curved than most any tree house in the world. The perimeter of the structure is pushed out into the forest around it, curving in and out to create views as well as a sense of intimacy with the coniferous and deciduous tree cover. The wood and metal detailing is incredible in its variety and customization – each piece designed to fit a particular form and function.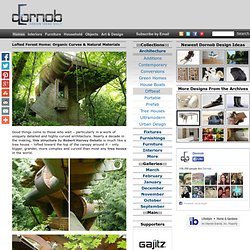 amazing places around the world |