Sweet
Apple Cinnamon Rolls. These buns taste like an apple fritter and a cinnamon bun collided together in an ooey-gooey mess of deliciousness.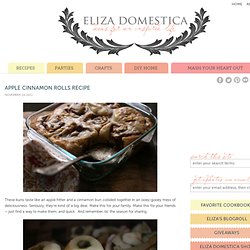 Seriously, they're kind of a big deal. Make this for your family. Make this for your friends – just find a way to make them, and quick. And remember, tis' the season for sharing. Cinnamon Roll Pancakes. Cinnamon Roll Pancakes Updated 9/22/11 to Add: If you're coming here to sample these delicious Cinnamon Roll Pancakes, you just might like the latest recipe that I've posted for Pumpkin Cinnamon Roll Pancakes too.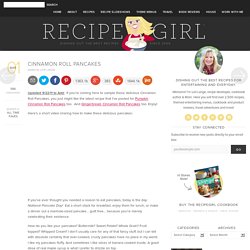 And Gingerbread- Cinnamon Roll Pancakes too. Enjoy! Cute pancake brunch. Pumpkin Cheesecake Muffins. Muffins. I am so sick.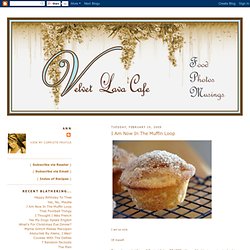 Of myself. Do you know what I mean? I'm just fed up TO HERE with me. I feel boring, uninspired, whiny, ridiculous, apathetic, and just TOTALLY BLEH. I feel like white bread looks. Pop-tarts.
---