Meme
It turns out that looking at the aggregation of billions of search queries people type into Google reveals something about our curiosity, our thirst for news, and perhaps even our desires. Considering all that has occurred in 2005, we thought it would be interesting to study just a few of the significant events, and names that make this a memorable year. (We'll leave it to the historians to determine which ones are lasting and which ephemeral.) We hope you enjoy this selective view of our collective year. Click on the tabs above to see our selection.
Press Center: Zeitgeist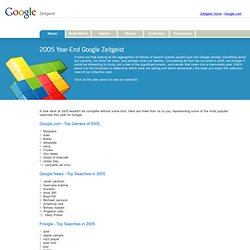 CTheory.net Theory Beyond the Codes tbc057 - 12/4/2013Einstein's Nightmare: On Bernard Stiegler's Techno-DystopiaMark Featherstone
Top Stories / World
Remember The Milk
Tailrank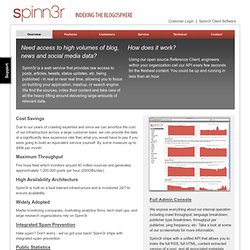 Cost Savings Due to our years of crawling expertise and since we can amortize the cost of our infrastructure across a large customer base, we can provide the data at a significantly less expensive rate than what you would have to pay if you were going to build an equivalent service yourself. By some measure up to $45k per month.
MobileMini Mediagazer memeorandum WeSmirch
Ben Aqua, NEVER LOG OFF, 2013 (Limited edition t-shirt designed for #FEELINGS)We are no longer mostly dealing with information that is transmitted form a source to a receiver, but increasingly also with informational dynamics—that is with the relation between noise and signal, including fluctuations and microvariations, entropic emergences and negentropic emergences, positive feedback and chaotic processes. If there is an informational quality to contemporary culture, then it might be not so much because we exchange more information than before, or even because we buy, sell or copy informational commodities, but because cultural processes are taking on the attributes of information—they are increasingly grasped and conceived in terms of their informational dynamics.- Tiziana Terranova, Network Culture: Politics for the Information Age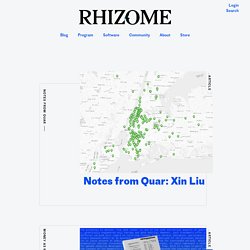 13 Jul 2012 10:08 Thoughts, like fleas, jump from man to man. But they don't bite everybody. ---Attrib.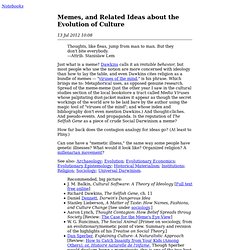 Memes, and Related Ideas about the Evolution of Culture
Radical Software