StumbleUpon
Embed This Infographic <a href=http://www.todayifoundout.com/index.php/2011/08/how-to-infographic/ ‎"><img src="http://www.todayifoundout.com/wp-content/uploads/2011/08/Today-I-Found-Out-How-To...-copy.jpg" title="10 How Tos" alt="How To Infographic" border="0" /></a><br />Source: <a href='http://www.todayifoundout.com' title='Interesting Facts'>Today I found out</a> 1) How to drastically increase the life of your shaving razor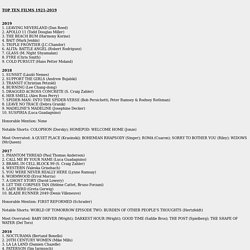 2012 1 . HOLY MOTORS (Leos Carax) 2 . AMOUR (Michael Haneke) 3. IT'S SUCH A BEAUTIFUL DAY (Don Hertzfeldt) 4. MOONRISE KINGDOM (Wes Anderson) 5. LIFE OF PI (Ang Lee) 6 .
Warning: What follows is explicit. These movies (and their accompanying photos) are not chosen for their beauty, but rather for their primal power to shock. And why is that important? Sometimes, in the case of politics and sex, filmmakers can be liberators, leading a charge that elevates the medium's significance. Elsewhere—especially in the case of violence—a movie can warn us of where we might be headed. These 50 entries are the extremes.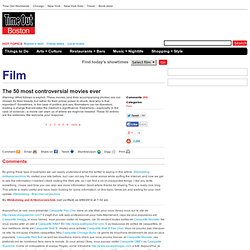 Great acting, excellent directing and interesting subject matters all feature in our list of 15 well executed short films.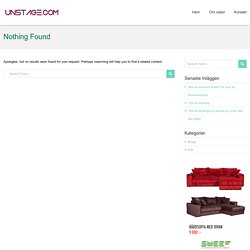 Wednesday - Short Film on Vimeo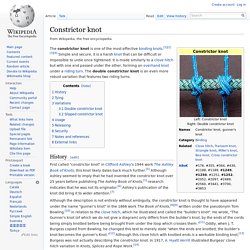 The constrictor knot is one of the most effective binding knots . [ 1 ] [ 2 ] [ 3 ] Simple and secure, it is a harsh knot that can be difficult or impossible to untie once tightened. It is made similarly to a clove hitch but with one end passed under the other, forming an overhand knot under a riding turn . The double constrictor knot is an even more robust variation that features two riding turns. [ edit ] History
post written by: Marc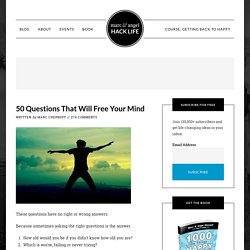 We are leaving Kubrick behind and fast approaching Hyams. If you get that reference, go grab yourself a cookie. It is time for us to reflect back on the decade that was. On January 1st, 2000, Disney released FANTASIA 2000. On Wednesday, December 30th, 2009, THE WHITE RIBBON is set to bow.