Food
27 Ways To Make Your Groceries Last As Long As Possible. Supercook: recipe search by ingredients you have at home. How to Make Your Own Sushi. Posted on May 12, 2010 by Christina Did you know that you can make your own sushi in a snap?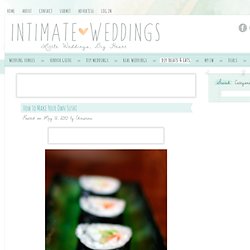 It was a huge revelation to me when I learned just how easy it is! No more expensive, grocery store sushi for this chick. These would be perfect for a sushi and sake wedding shower!
DIY Chocolate Covered Coffee Beans. Posted on January 31, 2013 by Christina If you are a java fiend like me, you'll love the idea of making your own chocolate covered coffee beans!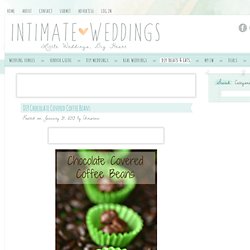 Perfect for a coffee-themed wedding! Give them as favors, or serve them up with gourmet coffee at your coffee bar. Skinny Mashed Potatoes. Mashed potatoes are one of my favorite things to eat on Thanksgiving, but this year since I am pregnant and on a really strict low carb diet (for my diabetes) real mashed potatoes are out (bummer).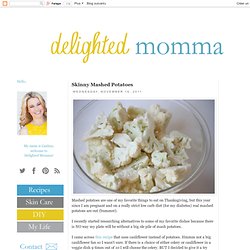 I recently started researching alternatives to some of my favorite dishes because there is NO way my plate will be without a big ole pile of mash potatoes. I came across this recipe that uses cauliflower instead of potatoes. Hmmm not a big cauliflower fan so I wasn't sure. If there is a choice of either celery or cauliflower in a veggie dish 9 times out of 10 I will choose the celery. 34 Insanely Simple Two-Ingredient Recipes. The Cook Abides. LaSaGnA TiMpAnO. I went to see tUnE-yArDs on Monday night with some friends, and as always we wanted to cook a meal that somehow related to the show we were heading to.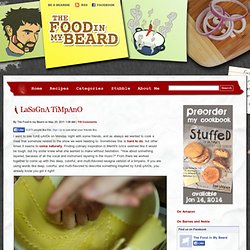 Sometimes this is hard to do, but other times it seems to come naturally. Finding culinary inspiration in Merrill's lyrics seemed like it would be tough, but my sister knew what she wanted to make without hesitation. - StumbleUpon. Pepperoni Pizza Monkey Bread. How do you make bread even better?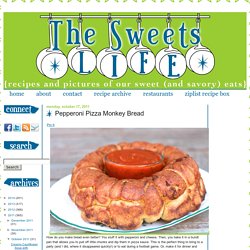 You stuff it with pepperoni and cheese. Then, you bake it in a bundt pan that allows you to pull off little chunks and dip them in pizza sauce. This is the perfect thing to bring to a party (and I did, where it disappeared quickly!) Macaroni and Cheese. Farewell, blue box.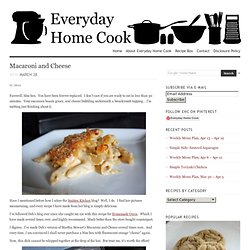 You have been forever replaced. I don't care if you are ready to eat in less than 30 minutes. Your successor boasts gooey, real cheese bubbling underneath a breadcrumb topping… I'm melting just thinking about it. Have I mentioned before how I adore the Smitten Kitchen blog? Well, I do. 2 AM Chili | Comics.
---