Cookies
Tina's Shortbread Chocolate Chip Cookies Recipe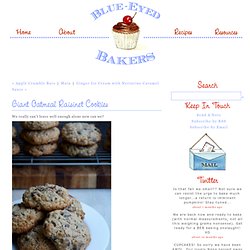 Giant Oatmeal Raisinet Cookies
We really can't leave well enough alone now can we?
This just may be my new favorite Chocolate Chip Cookie. It's made with butter AND cream cheese.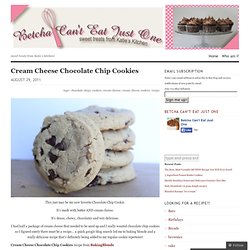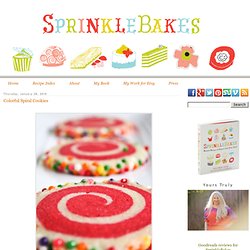 Just try to be in a bad mood around one of these. Impossible! I was naturally drawn to these because of the bright, eye-catching swirl, not to mention the jumbo sprinkles-encrusted edges!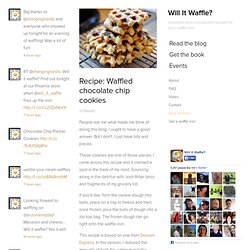 Recipe: Waffled chocolate chip cookies - Waffleizer
Facebook the blog or follow Waffleizer on Twitter.
This cookie just took the $1 Million Dollar Prize in the Pillsbury Bake-Off competition.
Million Dollar Prize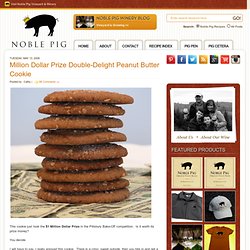 Cowboy Cookies | Scarletta Bakes
Howdy. Have a cookie. You'll need it to sustain you through the following paragraphs of immensely dorky cowboy references.
HowTo: Girl Scout Cookie Recipe Rip-Offs - Sorry, Ladies! « Wonderment Blog
Apple Butter Cookies Recipe
Rolo Stuffed Chocolate Chip Cookie Recipe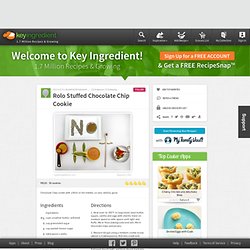 1.
Roll out the dough on a well-floured surface. Cut out the shapes with a biscuit cutter, or two differently-size round cutters, or a small round cutter and a straw.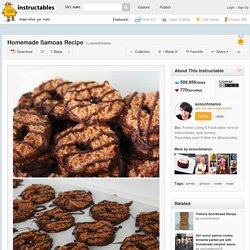 This is it, the last day to enter my give away for a copy of The 'Wichcraft Cookbook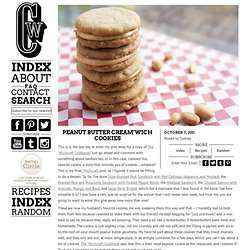 Peanut Butter Cream'wich Cookies
For some reason, I was craving this on Saturday.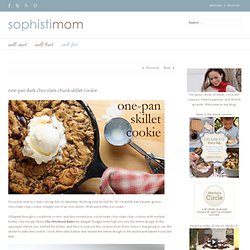 Hershey Kiss Cookies
Chocolate Chip Oreo Cookies I procrastinate from my homework the best when I'm baking. Seriously.
Do you attend cookie exchanges this time of year? I've only ever attended a couple of them in my life, but every year, I tell myself that I'm either going to attend one or host one. Of course, this usually doesn't happen.
Little bit of a mouthful there.
Attach to Jar/Container Print Label Butterfinger Cookie Mix
Butterfinger Cookie Mix - Mixes in a Jar
Lofthouse Sugar Cookies
Traditional French macaron recipe
Brown Sugar Cookies with Sea Salted Caramel and Dark Chocolate
* Remodelaholic *: It's What's Inside That Counts! Rolo Cookies
Homemade Twix Cookies | Foodie With Family