Cooking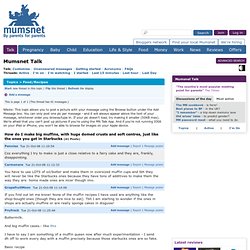 Buttermilk. And big muffin cases.- like this I have to say I am something of a muffin queen now after much experimentation - I send dh off to work every day with a muffin precisely because those starbucks ones are so fake. Basic recipeCarton buttermilk2 eggs5 tbsps veg oil 300g SR flour1tsp bicarb100g golden granulated sugar50g porridge oats Mix wet with wet, dry with dry, then add together and stir.
Recipes | How do I make big muffins, with huge domed crusts and soft centres, just like the ones you get in Starbucks
Starbucks Blueberry Muffins Recipe - Food.com - 214088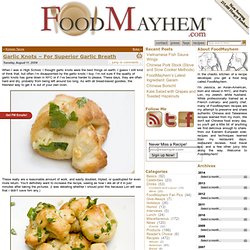 When I was in High School, I thought garlic knots were the best things on earth. I guess I still kind of think that, but often I'm disappointed by the garlic knots I buy. I'm not sure if the quality of garlic knots has gone down in NYC or if I've become harder to please.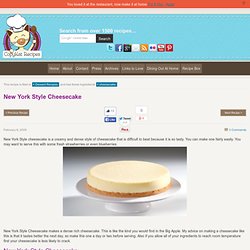 New York Style Cheesecake
New York Style cheesecake is a creamy and dense style of cheesecake that is difficult to beat because it is so tasty. You can make one fairly easily. You may want to serve this with some fresh strawberries or even blueberries.
I've tried lots of brownie recipes: Boxes, scratch, frosted, plain, nuts, chips, fudge … Each of them has something to like, but depending on my mood I might want a change of pace. Not any more. My wife found this recipe, and it's perfect. I'm done looking.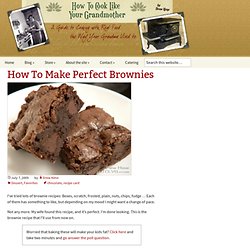 Bessencheesecake recept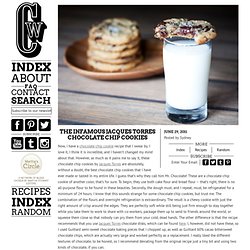 Now, I have a chocolate chip cookie recipe that I swear by. I love it, I think it is incredible, and I haven't changed my mind about that. However, as much as it pains me to say it, these chocolate chip cookies by Jacques Torres are absolutely, without a doubt, the best chocolate chip cookies that I have ever made or tasted in my entire life. I guess that's why they call him Mr.
The USDA released its new food pyramid the other day (which is actually a plate now instead of a pyramid), and I am sorely disappointed to report that cinnamon rolls did not appear anywhere on that plate. I think by now most of us know what should be on our dinner plate in terms of healthy, well-rounded nutrient-laden meals, but it is my considered opinion that our breakfast plate should include cinnamon rolls now and then. And not just any cinnamon roll, mind you, but how 'bout a homemade cinnamon roll hybrid that is a cross between a cinnamon roll and cinnamon toast, is super easy to make and gosh darn delicious. In honor of their ancestry, I call these little gems cinnamon toast rolls, and here's all you need to make them…