Curiosidades
Want to keep your kids occupied and learn something new? ArcadeMap.com is now introducing some educational apps to you for keeping your little ones busy and practice their motorskill, creativity, mathematics ability and alphabetic principle while using their iPad/iPhone. 1. Bizzy Bear on the Farm Review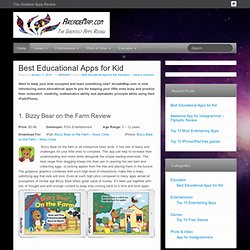 Por que ficamos bravos quando temos fome? Saiba o que a falta de comer causa no seu cérebro e como isso afeta seu humor O que beagle tem a ver com Sméagol?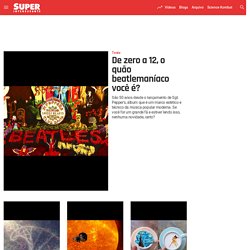 Este post é uma atualização de um post publicado em 2011 com o título "100 links para clicar antes de morrer". Em dois foram mais de meio milhão de compartilhamentos. Atualizamos as informações e acrescentamos novos links. A lista faz uma espécie de inventário do que teve de melhor na internet nos últimos anos. Os links que compõem a lista contemplam os mais díspares perfis e abrange os mais diferentes segmentos e tendências: música, livros, cinema, fotografia, ciência, tecnologia, jornalismo, mídias sociais, artes e humanidades. Toda a obra de Wolfgang Amadeus Mozart para download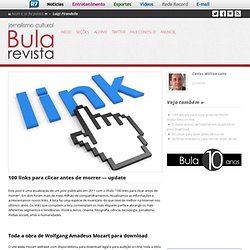 405 Flares Facebook 137 Twitter 5 Google+ 194 StumbleUpon 1 Pin It Share 68 68 405 Flares × A question that makes you think is worth asking… At the cusp of a new day, week, month, or year, most of us take a little time to reflect on our lives by looking back over the past and ahead into the future. We ponder the successes, failures and standout events that are slowly scripting our life's story. This process of self reflection helps us maintain a conscious awareness of where we've been and where we intend to go. It is pertinent to the organization and preservation of our dreams, goals and desires.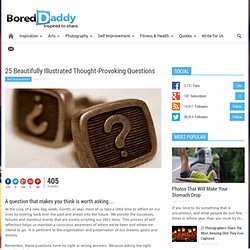 Crack Two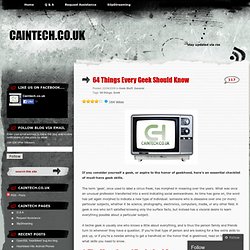 If you consider yourself a geek, or aspire to the honor of geekhood, here's an essential checklist of must-have geek skills. The term 'geek', once used to label a circus freak, has morphed in meaning over the years. What was once an unusual profession transferred into a word indicating social awkwardness. As time has gone on, the word has yet again morphed to indicate a new type of individual: someone who is obsessive over one (or more) particular subjects, whether it be science, photography, electronics, computers, media, or any other field.
post written by: Marc Chernoff Email When life gets stressful, we often forget the things we should remember, and remember the things we should forget. Here are 75 reminders to help motivate you when you need it most.