Jordanspainhower
Jordan Spainhower
LT4☩K17. you speak the language of the breeze all your leaves were meant for me.
Welcome to Earthchanel.Org. Denver News, Events, Restaurants, Music Westword. Cervantes Masterpiece Ballroom. Welcome to Phil Lewis Art.com!!! BuddhaNet - Worldwide Buddhist Information and Education Network. I AM The Documentary | Official Site.
The Way of the Hippy - Hippyland. Hippies From A to Z: The Way of the Hippy (Views: 269,448) Contributed by skip on December 1st, 2001 …maybe it's the time of year.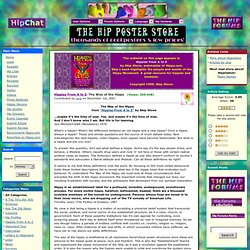 Nexus, Colorado's Holistic Health and Spirituality Journal. Mercantile Communication Pvt. Ltd) UML chairman talks of November polls Admitting that Constituent Assembly (CA) elections are unlikely in June, UML chairman... 33 political parties picket Singha Durbar protesting ongoing election process The 33 fringe parties including Mohan Baidya led CPN-Maoist picketed Singha Durbar, the...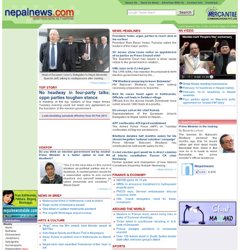 Afghanistan outplay HK to enter ACC T20 Cup final Afghanistan defeated Hong Kong by seven wickets in the first semifinal match of ACC T20... SC stays TRC ordinance, 'fast track' promotion of NA officers The Supreme Court on Monday stayed the implementation of the ordinance on the... Ekantipur. Belize News, Headlines Online, Weather, Newspapers, Radio Stations, Search, Instant. Belize News - Belize Leading Newspaper | Breaking News - Amandala Online. Special Education. Through the Blissfulsage Foundation and Care-Belize partnership to provide resource libraries, staff development and Special Education awareness programs we will be addressing the following Millennium Development Goals (MDG). 1.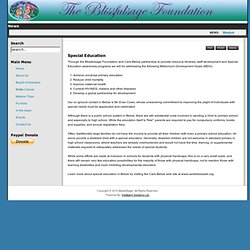 Achieve universal primary education 2. Libya news, all the latest and breaking Libya news. British ambassador to US denies he helped Saif Gaddafi with PhD. In a statement, a Foreign Office spokesman said: ''Sir Nigel Sheinwald did meet Saif Gaddafi during the time he was studying at the LSE, and was therefore aware that he was preparing a thesis.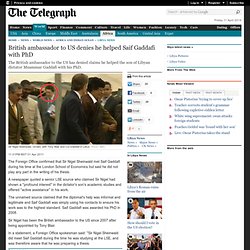 ''But Sir Nigel had absolutely no role in the writing of any part of the thesis, made no suggestions about it to Saif Gaddafi or anyone else, and suggested no changes.'' Last month Sir Howard Davies resigned from his post of director at the LSE over the university's links to the Gaddafi family. He said the decision to accept £300,000 funding from the Gaddafi International Charity and Development Foundation (GICDF) in 2009, had ''backfired'' and expressed regret that he had visited Libya to advise the regime about how it could modernise its financial institutions. The LSE council has commissioned an independent inquiry into the university's relationship with Libya and with Saif Gaddafi. Japan Today: Japan News and Discussion. Disease fears for Japan tsunami survivors. Invisible Children - The 25 Campaign. Causecast. Marijuana Law Reform - NORML.
HighDEAS. Toke of the Town - Cannabis news, rumor and humor.
---